How to link a PayPal account to eBay account to make buying and selling easier and more secure
You can link your PayPal account to your eBay account to streamline buying and selling items.
Linking your PayPal account to eBay simplifies both sending and receiving payments. It also allows you to easily update your delivery address and create shipping labels. Link your PayPal account to your eBay account means that you're just a few clicks away from paying for an item, receiving payment for an item, or choosing a delivery or shipping address.
As a buyer, linking your PayPal to your eBay account is beneficial because it allows you to pay a seller without disclosing credit card information. It also enables international payment in multiple currencies.
As a seller on eBay, PayPal is a quick and easy way to receive payment, create shipping labels, and record tracking information. If you have a PayPal account and are PayPal verified, you can link your PayPal account to eBay.
To do this, first you need to be verified on PayPal and eBay. To be PayPal verified you have to confirm your identity and provide PayPal with your bank account information.
How to link your PayPal to your eBay account in 5 Easy Steps
1. Click "My eBay" at the top right of the page.
2. You'll be prompted to sign into your account, which will then bring you to your account summary page.
3. Click the "Account" tab at the top and then click "PayPal Account" under the "Payments" tab.
4. From here, click "Link my PayPal Account." If you don't have a PayPal account, you can also sign up for PayPal from this page.
5. You'll then be directed to log into your PayPal account. Enter your email address and password, and then hit "Return to eBay" to finish setup.
Your accounts are now linked, and you can begin to send and receive payment via PayPal.
FAQ's
1. Why can't I use PayPal on eBay?
eBay Acknowledges Potential Problems with PayPal Payments. … Typically, problems with PayPal payments are caused by one of the following conditions: Outdated or unlinked credit or debit card information. Outdated or unlinked banking/financial institution information.
2. How do you use PayPal on eBay?
You can pay by simply choosing PayPal at checkout, logging into your PayPal account, and confirming your payment. We complete the process for you. Simply choose PayPal when you select a payment option on this site, and you can quickly open a PayPal account and add your payment method to complete your purchase.
3. How to change the PayPal account you use on eBay?
To use a different PayPal account on eBay, go to Account in My eBay, select PayPal Account. Follow the links to take you to PayPal to update your information.
You can also select the Change link when choosing PayPal as your payment method at checkout.
4. How do I know if my PayPal is linked to eBay?
You can check the PayPal account information section in My eBay – opens in new window or tab to see what PayPal account you have linked to your eBay account.
Conclusion
By using this method you can easily Link your PayPal account from ebay and I hope you like this post then give your feedback in comment and share this with your friends.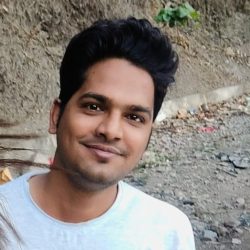 Latest posts by Karan Singh
(see all)