How To Make a Social Media App Like Instagram?
People are becoming more tech-savvy and, as a result, are flocking to social media platforms in billions. Social media connects people and gives companies a platform to communicate with their customers and market their products and services.
According to a study, around 58.4% of the population is on social media, that's more than 4.60 billion individuals. A few years ago, Facebook was all the rage, and although it is still quite popular, Instagram has now become the dominant platform. 
Instagram's remarkable capabilities and user-friendly layout have helped it establish itself as a leading social networking platform. So, if you want to develop a social media app like Instagram, you have come to the right place. 
Let's start!
What is Instagram, and How Does it Function?
Instagram is a straightforward and fun photo and video sharing app. Some compare it to Facebook, except you write less and publish more photographs. As an app user, you only have to download the app from your app store and create an Instagram account with a unique username, and you're good to go.
On Instagram, you have three options for posting:
Snap photographs from the app and put them on the internet.

Upload photographs from your phone's gallery.

Record and upload short videos to the internet.
Friends and followers may find your account by searching for your unique username and follow you to see your postings in their feed. They can like your posts, tag others in them, and leave comments on them. It's a fantastic social media tool with a lot less effort.
You may apply exciting filters to your images. If you are averse to using a camera, you can also publish text-only material.
Use popular hashtags if you want to rank high and have people from all around the world view and enjoy your articles. Upload a photo or video and follow it with a # symbol and your words. For example, if Biden is a trending topic, you may tag your photo with "#biden," and anybody searching #Biden across the world will see your post.
How to Create an App like Instagram?
Now comes the crucial question you've been waiting for: how do you create an app like Instagram? It's not an easy process, but you need to know how to develop a social networking application, or you can hire a social media app development company. Let us go through each step one by one.
1. Choose Features and Functions
When you initially begin creating your social networking app, it's easy to become overwhelmed by the numerous functions and features. However, to guarantee that all the crucial features are included in the app, first understand your restrictions and budget.
Here are some basic features that must be a part of your social media app:
Profile Creation and Customization

Posts and File Uploads

Push Notifications

Search Bar

Follow/ Add Friend Option

News Feed

Chat and Messaging

Live Streaming

Security and Privacy Options

Monetization
2. Consider an Attractive Social Media App Design
People are more likely to buy items and services that appear appealing or catch their attention at first glance. Therefore, when working on mobile app development, it is critical to focus on UX/UI. To do so, you must research the most recent trends in app design while also investigating the most recent developments and taking them into account throughout app creation.
If you hire a social media app development company, urge them to make the design basic and appealing so that your Instagram-like app stands out from the crowd.
3. Choose the Right Tech Stacks
Regardless of your background, you must understand the essential technologies behind your mobile applications, such as Instagram. Here's a list of Instagram's technological stack:
| | |
| --- | --- |
| Tech Stack | Backend Development |
| Language | Node.js (JavaScript), Kotlin, Swift |
| Framework | Express 4, Django |
| Database | MySQL, Cassandra, PostgreSQL |
| Messaging | Socket.io |
| API documentation | Swagger |
| Web Server | Nginx, Gunicorn |
| Networking | OkHttp 3, Retrofit, Alamofire |
The tech stacks you select will influence the expenses of developing social networking apps, so consider thoroughly before incorporating anything. For example, suppose you hire a mobile app development company. In that case, you will have access to expert developers that will make the development process, from choosing the right tech stack to perfecting the final product, a piece of cake.
4. Develop an MVP to test ideas quickly.
Once you are done with the first three steps, develop an MVP with your social media app development company. MVP, or minimum viable product, is the app's skeleton, consisting of only the essential functionality required to function. It's an excellent opportunity to test the market in a less demanding setting.
You can reduce the risk of encountering various technical glitches and bugs due to including all the app's functionalities. Furthermore, users will be able to test out a less congested interface.
5. Add Advanced Features
Instagram was nothing more than a photo-sharing app when Kevin Systrom first created Instagram. However, the mobile app development company expanded Instagram's features and functions following successful testing and validation. As a result, Instagram gives users multiple ways of using the app.
If you want to develop a social media app like Instagram, you must think outside the box to win the competition and outshine them. So, once MVP testing is done, add advanced features that will make your app stand out.
6. Quality control
Your social media app must be bug-free to deliver a fantastic user experience. Quality Assurance engineers thoroughly verify every functionality, and if they discover faults or malfunctions, they document them in bug reports. These reports assist the mobile app development company to identify and swiftly correct the errors.
7. Release and Maintenance
The work is nearing completion, and the mobile application development company is making the last tweaks and polishing your app. Following that, the app development company provides the application to the customer using best practices and concludes the partnership. However, no one is preventing you from continuing to work with this social media mobile app development company to keep your social media app up to date.
Creating an incredible mobile application like Instagram that brings success and wealth is complicated. However, if you hire a social media app development company, it can be more accessible. 
Conclusion
Now that you know the complete social media app creation process, it's time to get started. If you want to hire a social media application development company, you should only collaborate with expert individuals. It will assist you in having a well-structured and feature-rich application such as Instagram within the deadline and at the intended price.
AppIncubator is the company to hire if you want to hire a reputable, experienced, and world-class social media app development company. 
AppIncubator is a mobile app development company obsessed with continually evolving and creating unique solutions for customers. They are famous for offering high-quality mobile app development services. AppIncubator ensures that you get solutions that meet your business objectives.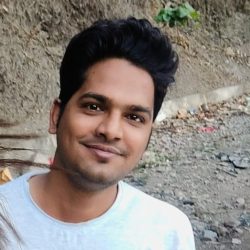 Latest posts by Karan Singh
(see all)