How To Use Hootsuite For Better Results?
Are you looking for some unique ways to augment your Brand's performance? Well, Hootsuite is there for you with its myriad of quirky features. But in order to implement those features, you must understand them first properly, right?
Indeed, there are a number of incredible tricks on Hootsuite you can implement to obtain enhanced ROI. But the central issue is that the number of Hootsuite hacks is so many that most of you don't get the starting point.
This calls for a need for elaborating on how to use Hootsuite in the best possible way so that maximum benefits can be extracted without investing much time. It doesn't matter if you have a team or are a single entrepreneur; go through this guide till the end. I bet it will help you make the most out of social media.
What Is The Purpose Of Hootsuite In Marketing?
Have you ever thought deeply about the importance of Hootsuite in Marketing? Maybe all of you are aware of the name, but very few would be able to answer this question accurately.
So, if you think that Hootsuite is just a platform to help you manage social media activities, here is not the end. In addition to this, it gives a new edge to social media marketing that you may have never imagined before. Starting from scheduling posts to build strong communities, it looks after everything you need.
So, whether you are a budding or experienced marketer, make Hootsuite your best mate to take your business to the next level. Are you excited now to know how to use Hootsuite at its fullest? You should be because we are going to elucidate a broad list of essential and unexplored Hootsuite hacks. Please note that some of these are also Hootsuite mobile features.
Essential Hootsuite Hacks That You Should Never Miss
Social media management is pretty tedious if you are a solo entrepreneur or handle every social media task yourself. Unfortunately, it can take considerable time, along with several efforts in the wrong directions. So why not try something that will help you deliver more fruitful results swiftly and effortlessly.
So, here is how to use Hootsuite for optimizing social media performance like a pro.
1. Schedule Several Posts At Once
Do you manage multiple social sites and are struggling with the bulk posts? This might be really frustrating for you, with a crowd of all the tools. But Hootsuite's mass scheduler not only manages bulk posting but also makes them interactive with emojis, links, and visuals.
What a relief for social media managers!
2. Post Relevant Visuals Directly From Dropbox, Or Google Drive
Did you explore the content library of Hootsuite before this? If you have, then you should know how feasible it is to manage the digital pieces of content. If you are using Dropbox and Drive now, then you can check out the features on Hootsuite's Dropbox or cloud view applications.
Believe me, they are great storage houses for interactive and engaging visuals that would bring real value to your posts.
3. Respond to your comments and DMs On A Single Platform
Even if your social account has millions of people, there is no hindrance to following your messages from different platforms. In this regard, the game player is Hootsuite Inbox that assimilates all your threads, comments, and direct messages regarding DMs and comments from the audience and industry partners.
So if your community expands, there is no need to take necessary pressure on any water tie anymore. Make use of the Hootsuite inbox, and it will manage every necessity.
Are you feeling relaxed now? Let us know in the comment area below!
4. Use Multiple URLs To Strengthen Your Posts
Do you want to incorporate trustworthy URLs? Owly from Hootsuite is at your service. In addition, the appearance of an URL also matters, doesn't it? So get your hands on it as soon as possible. Apart from these, tracking the metrics of content conversion statistics is also a vital aspect. But not to worry, as Owly is there for that as well.
Can you see the answer to 'how to use Hootsuite' is not limited to one or two points? Rather, from this post, you are getting a plethora of aspects and endless attributes.
5. Post At A Specific Time For Maximum Engagement And Visibility
There is no benefit of knowing how to use Hootsuite if you do not value social media visibility and engagement. What is the perfect timing for posting on social media? This question is quite common, but very few get an appropriate response.
Actually, you cannot decide the perfect timing, but Hootsuite can. Its auto-scheduler denotes when your post must go live with a required break in between the present and upcoming timing. This, in turn, ensures your maximum engagement on social media networks.
6. Create Duplicate Posts In The Planner
Although this is the final point of this post, it will fully complete the question 'how to use Hootsuite.' Have you used the duplicate button ever? I am sure that many of you have not but trust me, it is a lifesaver. Instead of cross-posting, you can add hashtags, like, edit handles, languages for making a post most relevant.
So, say NO to creating a similar post from the start and focus on making the post more audience-focused and consistent.
Summary
Now that you know how to use Hootsuite in the best possible way, what are you still waiting for? Rush and follow all the mentioned steps to rock on social media today. With these tricks, now you can sit back and relax while Hootsuite will work at the backend to manage your social media account in the way you want it to.
Still, have any more questions about how to use Hootsuite? Then, drop in the comment box below and sit back. We will be clarifying your donuts as fast as possible.
Author bio:
Sofia kelly is a passionate blogger. She loves to share her thoughts, ideas and experiences with the world through blogging. Sofia kelly is associated with Online News Buzz, Tech Mag News, Content Rally, World Tech24, Proudly Updates, Worthy To Share, Voice of Action Top Preference & Big Jar News.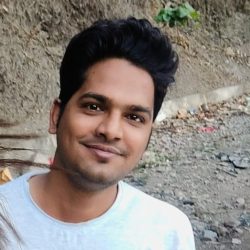 Latest posts by Karan Singh
(see all)