5 Must-Have Instagram Marketing Tools In 2023
For marketers, Instagram is a must-have social media tool.
However, until you produce an impact, your presence on the same will be ineffective. To do so, you'll need to rely on Instagram marketing solutions to expand your company.
It goes without saying that building a reliable Instagram marketing strategy is fraught with challenges. To quickly develop your brand profile, you should consider generating leads, raising brand awareness, building social proof, and enhancing engagement, to name a few things.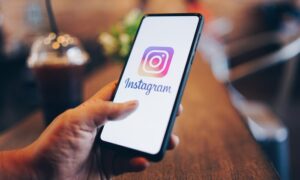 This list of Instagram tools will assist you in achieving the majority of your objectives, including direct Instagram publishing, post analysis, learning about customer personas, scheduling Instagram posts, and much more.
Increasing Instagram views will also be possible if you use these tools right.
List of 5 Must-Have Instagram Marketing Tools In 2023
1: SocialPilot
Due to its extensive feature set, excellent customer service, and reasonable cost, SocialPilot is the first Instagram marketing tool on our list. Connect and manage several social media accounts, including Instagram, in one place. As a result, SocialPilot has become a popular choice among business owners with expanding teams.
To save your team hundreds of hours, take your Instagram strategy to the next level by directly scheduling your posts in advance. Canva is connected with SocialPilot, allowing you to create attractive Instagram posts directly from the SocialPilot dashboard.
When you add in the ability to investigate hot themes and posts, it's clear to understand why SocialPilot is at the top of our Instagram marketing tools list.
2: Iconosquare
Iconosquare is a popular Instagram marketing tool that allows you to track real-time interaction and brand mentions. Its statistics will show you how many brands mentions you've received in the caption or in the post on Instagram.
It's worth mentioning that Iconosqaure went to great lengths to ensure that your data is presented in an easy-to-understand style. Unfortunately, this isn't always the case with these technologies. It stands out because of its simplicity and clean appearance.
Twinsta and Instant Instagram Audit are two free apps that you can utilize for Instagram marketing. Twinsta allows you to take clean screenshots of your tweets to publish on Instagram and other social media platforms.
3: Phlanx
You can also check out Phlanx for additional Instagram calculators. If you need to do Instagram audits, its Influencer Auditor, which is specifically created for Instagram, is one of the best solutions.
It also has two engagement calculators: the Instagram Engagement Calculator and the Instagram Post Likes Calculator. If you need to find out the post interactions for a specific post, you can use the latter.
Finally, it includes a rival tracking tool. You can compare the engagement rates of a number of Instagram profiles with its Instagram Competitor Tracker calculator. This is helpful if you want to know how you compare to others.
4: VSCA
Because Instagram is built on high-quality pictures, you'll need a photo editing program in your arsenal. VSCO is a must-have photo editing tool created by creators for makers. What makes it so fantastic is how versatile it is, allowing you to adjust things like contrast, sharpness, color balance, and brightness. It has a lot of free filters, a lot of editing tools, and a lot of presets.
You'll also be able to access tips, tricks, and creative tutorials if you become a member. Weekly picture challenges are also available to take part in. If you're serious about enhancing the quality of your Instagram posts, this is an excellent opportunity to learn how to use presets to their full potential.
5: ShortStack
If you want to run Instagram contests, ShortStack is a great tool to use. There are several types of contests that you may build and manage, ranging from photo or video voting contests to spin the reels to giveaways.
You have the option of limiting the total number of entries or disallowing repeat entries. You can also need users to authenticate their email addresses in order to vote. Essentially, it provides you with complete control over the type of competition you want to host. You don't even have to choose the winner because it can do it for you at random.
The Bottom Line
We've compiled a list of Instagram marketing tools that take into account your company's size, experience, needs, and budget so you can make the best decision for your social media account.
So, you follow these tips and access these tools to give your Instagram Marketing a promising edge.
If you need more information, ask us in the comment box below.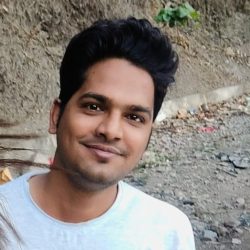 Latest posts by Karan Singh
(see all)