Top 23 New Features of the iPhone 11 Pro & iPhone 11 Pro Max
New Features of the iPhone 11 Pro & iPhone 11 Pro Max
Hey guys! let's break down the top new features of the iPhone 11 Pro and iPhone 11 Pro Max welcome everyone to Readree.com the iPhone 11 Pro has a plethora of new features packed inside here we are going to layout the top features of Apple's top of the line handset starting out with the new colors.
Here is a List of Top 23 New Features of the iPhone 11 Pro & iPhone 11 Pro Max
1. New Colors
For the iPhone 11 line Apple is mixed up the color scheme once more some colors such as space gray and silver have been around but now sport the svelte matte finish on the back coupled with the highly polished sides then we have midnight green that is entirely new.
2. USB-C Fast Charging
Next let's talk about USB-C Fast Charging to go with that pro moniker bestowed upon the latest iPhone Apple has included the same 18 watt USB-C fast charger and USB-C lightning cable that was included with the 2018 iPad Pro Apple touts that you can use it to charge your iPhone 11 Pro's battery 50% in only 30 minutes number three is the A13 Bionic.
3. A13 Bionic
Apples A13 Bionic processor uses the same 7 nanometre architecture as the A12 Bionic and has 4 high-efficiency cores and 2 high-performance cores but they've upped its power the high-performance scores are 20% faster and consume 30% less battery while high-efficiency scores are 20% faster and used 40% less battery both the GPU and the neural engine are 20% faster and use less battery.
Read Also: – How to recover deleted files from pendrive in 4 Easy Steps
4. U1 Chip
Pushing through following the A13 Bionic is the U1 Chip as a new addition Apple has included the ultra-wideband U1 Chip UWB is useful for location tracking in your immediate surroundings right now not much supports that but Apple is utilizing it for airdrop prioritization.
5. Wi-Fi 6
Talking wireless we now have Wi-Fi 6 support up from 802.11ac Wi-Fi 6 or 802.11ax will allow for faster speeds thanks to improved performance in crowded networks Apple says on the Wi-Fi 6 network users will see up to 38% faster download speeds of course you will likely need a new router to take advantage of that.
6. Faster LTE 4G
Coupled with better Wi-Fi a Faster 4G LTE speeds it isn't 5G but I found 11 does feature 18% faster 4G LTE speeds on existing networks there are a lot of variables to test this out but we will always take faster.
7. Battery Life
Now let's talk battery life battery life is outstanding on the New iPhone 11 Pro and iPhone 11 Pro Max iPhone 11 Pro gets 4 hours more than the iPhone XS and iPhone 11 Pro max can get up to 5 hours more than the 10S Max those are some huge numbers and day-to-day we've noticed it even with the improved battery life.
8. Super Retina XDR Display
We have a new brighter super retina XDR display iPhone 11 Pro's display clocks in at the same resolution as its predecessor but ups all the other specs it now has a 2 million to 1 contrast ratio sustained brightness at 800 nits and max brightness of 1200 nits for HDR content.
9. Live Wallpapers
Looking great on those displays is our next feature new live wallpapers as is often the case new iPhones mean new wallpapers with iPhone 11 Pro we have a series of four new wallpapers that all feature a live animation as well as dark light modes support they're also somewhat color-matched to the different iPhone 11 Pro finishes next feature is water resistance.
10. Water Resistance
Apple gave iPhone 10S and IP68 water resistance rating meaning it could be submerged in one liter of water for up to 30 minutes and it would be protected against harmful dust iPhone 11 Pro takes it a step further with the same IP68 rating but can we submerged up to 4 meters for a maximum of 30 minutes along the lines of durability we have water resistance.
11. Stronger Glass
Apple is claiming that I found 11 Pro has the strongest glass on a smartphone well we aren't prepared to put that to the test on our own devices stronger glass means that the front and back of your iPhone 11 Pro should be less prone to cracks and shattering than the year-ago models.
12. Ultra-Wide Lens
Moving to the camera system we have a new ultra wide-angle lens ultra wide-angle lenses are becoming more popular showing up on more flagship devices that includes iPhone 11 Pro it joins the existing wide-angle and Tele lenses already outfitted this new lens can capture a 170-degrees shot which is great for epic landscapes or intimate close quarters next feature is the faster Tele lens.
13. Faster Tele Lens
Alongside the new ultra-wide Apple is beefed up its other lenses starting with a telephoto lens it now has a faster f/2.0 aperture that will result in a quicker shutter in lower light which in turn means less grain.
14. Wide Lens
Apple also improved the wide-angle the wide-angle lens was updated to with 100% coverage of focus pixels which means faster autofocus particularly in low-light.
15. Capture Outside The Frame
Next on our feature list is capture outside the frame now that Apple has three lenses to choose from they've created this new feature called capture outside the frame here when you are shooting on the wide-angle lens it captures an extra image using the ultra-wide lens those are merged together and when you need to level the photo you're able to do so without losing image quality the same applies to shooting with the tele lens. following that is the addition of night mode.
16. Night Mode
Addition of the night mode with the new cameras and powerful A13 Bionic new photo modes have come to iPhone 11 most prominent is night mode it couples a series of long and short exposed shots to create a combined image with much more detail and much less noise.
17. Deep Fusion
Now let's talk about deep fusion deep fusion is Apple's name for it's new computational photography tricks coming to the iPhone 11 with iOS 13.2 the feature isn't fully available yet but we have gotten to try it out on the beta and in a middle to low light photos should see much more texture than when shot without deep fusion it is automatically used and not a feature to toggle on or off and the early looks are promising.
18. Portrait Mode
Continuing forward we have improvements to portrait mode portrait mode uses two cameras to capture depth and create the amazing shots we've come to love an iPhone 10S it used the tele and wide-angle lens or resulting in a 2x zoom when taking these pictures with iPhone 11 Pro portrait shots can now be captured at 2x as well as 1x combining the wide and ultra-wide cameras.
19. Quick Take
Quick take is up next in our top features in the camera app of a iPhone 11 Pro holding the shutter button no longer just captures burst photos rather it instantly starts recording a video it records as long as you hold the button or you can swipe to the right to lock it into recording alternatively holding and immediately swiping to the left will trigger burst mode capture.
20. Audio Zoom
Speaking of video we have new audio zoom this feature allows the microphone on your iPhone to match the audio with the amount of video zoom as you zoom in closer to the subject the accompanying audio will get louder as well.
21. TrueDepth Camera System
Venturing to the front of the phone we haven't updated TrueDepth Camera System lastly the front-facing camera and TrueDepth camera system was updated it has a new 12 MP sensor up from 8 MP it also has a wider field of view up to 85 from 70 degrees for those groups selfie shots it also brings our next feature 4k video.
22. 4K Selfie Videos
On iPhone 11 Pro the TrueDepth camera system is now able to record 4k video at 60 frames per sec lastly our final feature is slofies.
23. Slofies
Apple's newly-coined term seems fairly straightforward use the TrueDepth camera system of the iPhone 11 Pro to capture slow-motion selfie videos add up to 120 frames per second at 1080p.
Final Words
So that rounds out our list of the Top Features for the iPhone 11 Pro and iPhone 11 Pro Max check out the top features of the iPhone 11 Pro/max and let us know down in the comments below what your favorite new feature is and don't forget to share this post with iPhone Users and I'll catch you guys in the next one.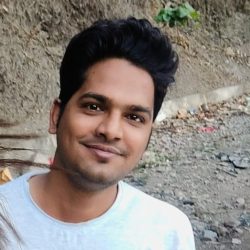 Latest posts by Karan Singh
(see all)