21+ of the Best Online Video Game Stores
List of 21 Best Online Game Stores
Video games have come a long way since those first playful pixels back in October 1958 when Physicist William Higinbotham invented the first video game. It was a simple tennis game called Pong. Nowadays, video games aim to immerse a player into the virtual world that looks so real, that those first pixels would be proud.
Back in the 80s and 90s when the advent of video games started to increase in momentum, Online video games stores were one of the most frequented places in malls and towns. They were everywhere and competition between stores was fierce. A lot of these stores glitched out of existence or were gobbled up by the bigger competition.
The rivalry of these video games stores still hasn't lost steam and has even moved to a much larger stage, the world wide web.
Here is the list of 21 Best Online Game Stores
| list of 21 Best Online Game Stores | |
| --- | --- |
| #1. XBox Live | #12. Target |
| #2. Playstation Network | #13. Humble Bundle |
| #3. Nintendo eShop | #14. Glyde |
| #4. Microsoft Store | #15. Fanatical |
| #5. Steam | #16. GoG.com |
| #6. Origin | #17 Green Man Gaming |
| #7. Best Buy | #18. Game Jolt |
| #8. GameStop | #19. eStarland |
| #9. newegg | #20. JJGames |
| #10. Fry's Electronics | #21. DKOldies |
| #11. Amazon | #22. Lukie Games |
1. XBox Live
XBox 360 and XBox One owners won't find a more convenient way to purchase games than directly through the XBox Live storefront. You can purchase any digital game available for the platforms, and if you're the owner of an XBox One, you can even download it directly to your console via your computer.
2. Playstation Network
The Playstation Network Store is to Sony consoles what XBox Live is to Microsoft consoles. Here, users can directly purchase any digital games for their Playstation 3, Vita, and Playstation 4 consoles and set PS4 games to automatically download. You can also add funds to your account and purchase subscriptions to the premium Playstation Plus service here.
3. Nintendo eShop
The Nintendo eShop is the company's digital storefront for all the third and first-party games available for their consoles. This includes games for the Switch, 3DS, and Wii U. The catalog of modern games available is further bolstered by a variety of retro games sourced from Nintendo's early console cycles.
4. Microsoft Store
While the Microsoft Store hosts all of the games made by their internal studios, it's also a hub for third party games for both Microsoft Windows and XBox. Whether you're looking to get games for your tablet, your console, or your PC, you'll find them here, and they offer both digital and physical copies as well as gaming accessories.
Read ALso:- 5 Best car Racing Games Download for pc
5. Steam
The Steam store is one of the most preeminent options for digital PC gaming around, and there's a good reason for that. Their storefront is just one aspect of a dedicated client where you can play games, place reviews, record your gameplay, and socialize with your online friends. Both big-name releases and indie games are available through Steam.
6. Origin
Origin is Steam's main competitor, and it offers most of the same games as well as many similar services. But since Origin is run by popular publisher Electronic Arts, it offers access to the latest iterations of many popular series like Call of Duty and Madden that simply aren't available on the Steam client.
7. Best Buy
Best Buy is one of the premier electronics stores around, and video games constitute a significant portion of their catalog. They carry new and old games from all the popular consoles as well as PC games. You can also buy new consoles, accessories, and controllers directly through their online store. Digital versions of console and PC games are available in addition to traditional physical versions.
8. GameStop
If you're looking for online video game stores, there's no bigger name around than GameStop. This giant of the industry can always provide you with the latest releases, and they've established deals with developers to provide exclusive content for some of the largest industry releases. Their used games and refurbished consoles are a great way to save a little extra money on your purchase.
9. newegg
Like Best Buy, newegg offers a wide variety of electronics, but video games are a large part of their profit model. Most of the more popular PC and console releases can be found on their storefront, but one of the biggest selling points of newegg is their collection of high end and high-quality gaming accessories like headsets and alternative controllers.
10. Fry's Electronics
Fry's Electronics may not have the name brand appeal of Best Buy, but they offer practically the same selection of games, consoles, accessories, and strategy guide. It's worth giving them a peek before making your final purchase elsewhere, as Fry's regularly offers sales and specials that you can't find at other online video game stores.
11. Amazon
Amazon sells just about everything, and they can be a good place to check out whether you're looking for a new release or an old classic. You can often save a few bucks by shopping their new releases, and the presence of third party retailers on their network means that rarer finds are often available for savvy shoppers.
12. Target
Popular big-box retailer Target may not specialize in games, but most of the more popular finds are available through their digital storefront. They may not offer the breadth of selection that more dedicated chains do, but combining their sales and coupon codes can sometimes get you a better deal than what you'll find anywhere else. All the popular consoles are available for sale at Target in addition to accessories and strategy guides.
13. Humble Bundle
Humble Bundle stands apart from many of the more traditional online video game stores due to its unique sales model. They offer digital video game bundles for a limited time basis, and shoppers can choose how much they want to spend. Higher price points typically offer new incentives, and you can even choose to distribute a portion of your purchase to charity. New bundles are added at least once a week. The lowest tier offerings are available for a single dollar and include multiple games.
14. Glyde
Rather than existing as a retailer in its own right, Glyde serves as a middle man between buyers and sellers. Since they connect you with private sellers, you can often get video games, consoles, and accessories at a fraction of what you'd pay at retail. Just keep in mind that it could take a little bit of hunting to find the games that interest you.
15. Fanatical
Fanatical is an online storefront providing over 5000 digital games from some of the biggest retailers in the industry. They maintain a rotating assortment of deals to help gamers save money, and their Bundle Stars game allows you to get multiple games packaged together at deeply discounted rates. While they don't offer the sliding scale option that Humble Bundle does, they keep significantly more bundles in rotation.
16. GoG.com
Formerly known as Good Old Games, GoG.com got its start as the number one destination for retro PC games. While you'll still find a healthy assortment of classics from the 80s, 90s, and 2000s in their store, they've since expanded their catalog to include modern releases as well. All of their games are DRM free, so you don't even have to be worried about getting locked out of the content you've purchased.
17. Green Man Gaming
Green Man Gaming's digital releases are available for PC, virtual reality, and PS4, and they include the newest releases from the biggest developers. Daily flash deals are a regular part of their business model, but you can typically expect to find the best savings around the holidays. Their bundle deals package together with a number of different games, typically for less than ten dollars.
18. Game Jolt
While markets like the Steam Store and Origins support the growth of indie developers, Game Jolt focuses its attention exclusively on the little guy. All of the games available on their store are made by smaller studios or single developers, so you don't have to sort through pages of triple-A releases to find smaller and more creative releases.
19. eStarland
eStarland deals exclusively in physical games, and they're a collector's wonderland. While they offer the newest releases on the market, they're also a treasure trove of hidden gems. They're one of the best places to come when looking for rare imports and games unreleased in the states. Their collection of games are supplemented by a huge number of video game-themed collectibles, and they offer some of the best rates on video game trade-ins.
20. JJGames
If you've been searching far and wide for a rare game but can't seem to find it anywhere, JJGames is well worth a visit. They specialize in used games, and their products date all the way back to the original Nintendo Entertainment System. Whether you're looking for a classic game, a working version of your childhood console, or the cords or accessories to get your old rig working again, they're likely to have what you need.
21. DKOldies
Retro gaming store DKOldies is one of the few online retailers that traffics primarily in retro releases. Their oldest products cover Atari 2600 games, consoles, and accessories, but they're the first place you should look when searching for a discontinued video game product from the last 30 years. Due to the nature of their service and the rarity of their products, the selection fluctuates regularly, so they're well worth checking in on regularly.
22. Lukie Games
If you're looking for a retro game or console but can't find it at the other listed retro game retailers, Lukie Games may be able to lend a helping hand. They cover every generation of gaming dating back to the original Nintendo Entertainment System, and they have an entire department devoted to rare and collectible games. Their selection of toys is like a living museum of video game history.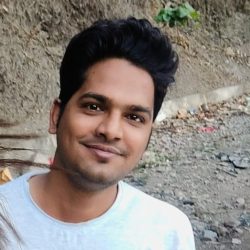 Latest posts by Karan Singh
(see all)