OTT Monetization: The Ultimate Guide to Select The Best Revenue Model
People are cutting the cable and switching from traditional TV to live and on-demand video in increasing numbers these days. With OTT viewership skyrocketing, an increasing number of publishers and streaming services are joining the fray by releasing and making money from OTT apps. 
By 2027, it is anticipated that OTT media revenue will surpass $224 billion. However, the success of any OTT business greatly depends on the video monetization model it follows. 
But how to monetize the OTT platform? What is the best revenue model for OTT platforms? And how do you know which OTT platform revenue model works best for you? These are just some of the questions we're going to address in this blog.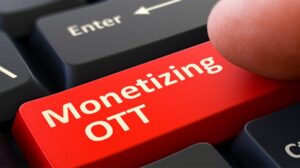 What is OTT Monetization?
The activity of making money from content assets that are owned, sold, or licensed for distribution via one or more OTT media platforms or video streaming services is known as OTT platform monetization. OTT distribution enables customers to receive video material directly via the Internet, frequently on-demand, in contrast to linear media distribution, which provides the content to viewers via conventional channels such as broadcast television, fee-based cable TV, or satellite. 
Netflix, Disney Plus, Amazon Prime Video, Hulu, ESPN+, HBO Max, and Sling TV are some of the biggest and most well-known OTT streaming services.
3 Major Benefits of OTT Video Monetization
Let's dive right in with the three main benefits of video ad monetization. The most obvious benefit comes first: higher revenue.
1. Higher Revenue
Businesses that engage in video ad monetization find it to be profitable. Research from Digital TV Research Report says that by 2023, video advertising income will total $47 billion. You did read that right—$47 billion! That indicates a substantial sum of money that is up for grabs.
2. Access From Every Device
Reaching every viewer's device is the second key benefit of video advertising. 2.38 billion people watched or downloaded videos in 2018, across all devices. Over 75% of these viewers watched on a mobile device. And even now, those figures are rising.
You are undoubtedly already aware of the younger generation's significant preference for mobile devices. In actuality, millennials are more likely than any other generation to watch live video on a smartphone (56%) or tablet (44%).
3. Maximize your audience
As alternatives to subscription monetization, providers are increasingly turning to pay-per-view and advertising monetization.
Finally, we should point out that increasing views is necessary to increase ad revenue. Your ability to make money increases with the number of views on your video commercials. In other words, this is an inter-linked problem.
By lowering viewing barriers, advertisements aid in maximizing views, and more views increase the potency of your advertisements. It's a cycle with positive feedback.
How to Monetize OTT Video Content?
If you want to start making money from your OTT platform, you must pick an online video monetization platform with the necessary monetization features.
After selecting a video monetization platform, the method is simple. All it takes to easily collect your money is turning on a few settings in your account preferences, setting up the monetization choices for each video, and including a payment option.
It is entirely viable to make money off of both live and recorded video material. Professional broadcasters employ four main OTT video monetization models. These include Hybrid Video On Demand, AVOD, SVOD, and TVOD.
Advertising Video On Demand (AVOD)
AVOD uses advertisements to make money. Customers can watch videos for free under this arrangement. The company then bills advertisers for the right to insert commercial breaks into their content. Ads might be in the form of sponsored content, sponsor screens, video ads, and more. One of the best AVOD platforms is YouTube.
Pros of AVOD
Users get free content

Easier to grow audience

Low customer acquisition costs

OTT advertising has good CPM
Cons of AVOD
Interruptive to user experience

Requires a large viewership to be lucrative
When Can You Use This Model?
AVOD revenue model is the best way to monetize video content if you have a sizable user base, a tonne of views, and high levels of interaction. To ensure that the advertisements you stream on your platform bring in a respectable amount of income, you must keep an eye on the cost per thousand impressions (CPM).
Subscription Video On Demand (SVOD)
Businesses on an SVOD platform charge a recurring fee to view their video content. Full access and unlimited video streaming are both available to paid members. With the introduction of services like Netflix, SVOD first became popular and still rules the OTT market today.
Pros of SVOD
Has the highest revenue-per-user

The most profitable OTT monetization model with a large audience base

Excellent for publishers with exclusive and original content
Cons of SVOD
Makes growing an audience more challenging

Harder to make work with small viewership
When Can You Use This Model?
The SVOD business model is appropriate for OTT platforms that offer a wide range of popular content, including movies, TV series, drama, original programming, and other long-lasting entertainment options.
This model is also the best way to monetize videos that focus on content, including entertainment, health, fitness, or anything engaging with a long-term value.
Transactional Video On Demand (TVOD)
This is perhaps the simplest OTT  revenue model out of the bunch. Customers purchase or rent videos one at a time in a TVOD model. Pay-per-download (PPD) or pay-per-view (PPV) are additional terms for TVOD. This business model is used by many reputed streaming services, including iTunes, Google Movies, and YouTube Movies.
Pros of TVOD
Excellent for publishers with premium or seasonal content

Effective monetization model for providers with large audiences

Best to be used as a supplementary monetization strategy
Cons of TVOD
Not suitable for smaller publishers

Requires excellent brand loyalty

Low user retention

Requires investing in 3r party payment integrations
When Can You Use This Model?
Pay-per-view or TVOD works well when you have exclusive material to offer. Most OTT platforms don't use TVOD as their only business strategy. But if you just give seasonal material to your viewers it works excellent when combined with other business models.
Hybrid Video On Demand (TVOD)
A hybrid revenue model combines two or more OTT monetization models discussed above. AVOD, SVOD, and TVOD monetization models can be strategically combined to help you monetize your OTT content.
Given that it integrates AVOD, TVOD, and SVOD formats into one, YouTube is the ideal illustration of a hybrid monetization strategy. YouTube has a premium edition that is a video subscription platform. It also delivers content on a pay-per-view model, even though its primary monetization approach is AVOD.
Pros of Hybrid Model
Most sustainable and lucrative model in the long run

Strikes a great balance between positive user experience and income
Cons of Hybrid Model
Requires deep knowledge of all the models used

Requires more resources and third-party integrations
When Can You Use This Model?
The hybrid model works best for you if you have a wide range of target customers and a sizeable library to serve them from. You can satisfy the needs of various user groups by providing a variety of monetization models.
Conclusion
There is no ideal OTT revenue model that fits every business; instead, you must customize the monetization strategy to meet the specific needs and objectives of your business. If you're planning to launch an OTT platform and are having trouble picking the best OTT monetization models that would best fit your needs, don't hesitate to get professional advice.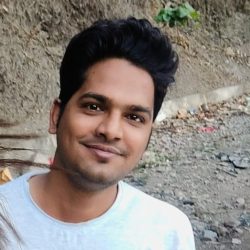 Latest posts by Karan Singh
(see all)