Positive and Negative Impacts of Mobile Phones
Cell phones occupy a significant spot in everybody's life. It makes our lives easier and simpler. With the increase in smartphones, people can message, book a taxi, order food, chat, do shopping, and much more.
Mobile phones impact our lives negatively as much as it does well due to their multipurpose nature. These gadgets have both negative and positive results in our lives; continue reading to learn how they impact our daily lives.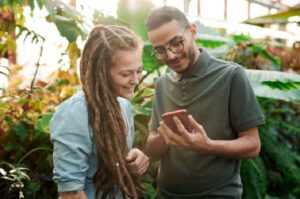 Positive Impacts
Better Communication
Usually, the main benefit of mobile phones is to help friends, families, organizations, and workmates stay connected to one another. Mobile phones enable us to do video calls, video conferences, voice calls, messages, and chat on mobile live chat applications with one another.
Using mobile phones to communicate at any time, anywhere, and with anyone has a great impact and transformation in the telecommunication industry.
Ensure Hassle-Free Travel
With most mobile phones having internet access, we can easily navigate Google maps to find any place of our desire. This ease our time to ask where a location is, enabling people to travel to unknown destinations with little or no risk.
Google maps can guide us to find your desired apartments, restaurants, hospitals, gas stations, salons, grocery stores, or malls easily and simply.
Assist in

a

cademic and Skill Development
Mobile phones help students in their academics by providing quick access to information and technology. There are plenty of educational applications like Free Online Exam Software, online exam software API, and many more that students can access via their phone.
These applications provide a better way to make presentations, learn topics, track exam schedules, etc. They increase students' engagement level and improve their skills and talents using relevant apps in their field. Students can download free in the apps store and put the applications into use.
Assists in Emergency
Phones assist in dealing with several critical situations, one of which is during a medical emergency. With these gadgets on hand, you have the ability to trace the location of a lost person who might need medical assistance. It becomes more useful when while curbing large-scale natural disasters or emergencies.
Authorities can use phone signals and GPS to track the signals of wounded people who need emergency. This aids the emergent in staying away from danger and increases their chances of being found for help.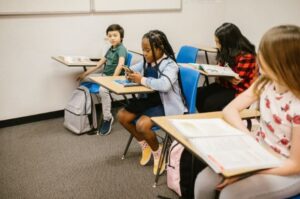 Negative Impacts
Causes Health Issues
Usage of mobile phones for long hours is not good health-wise. Too much phone usage may impair your vision and cause hearing problems, sleep disorders, and other serious impacts on one's life.
Negative Impacts on academics' progress
A better percentage of students use their phones so much that they begin to neglect their studies. It was proved that a better portion of the students spends their time accessing social media accounts like Facebook, WhatsApp, and others.
On their social pages, they watch movies, listen to songs, chat with their friends, and do other useless activities which are not impactful education-wise. They end up getting low grades and ending their youthful career.
Trigger attacks
In counties like Syria, Pakistan, Afghanistan, and other countries where there is no peace, terrorists use mobile phones to trigger bombs and biological attacks on innocent civilians, which end up doing greater damage than good.
Exposes Children to Violence
Mobile phones with unlimited access to content may be dangerous to your child. A lot of violent movies and games are currently getting premiered on the internet, and they can negatively influence the innocent minds of our children.
Winding Up
Taking a closer look at the negative and positive impacts of mobile gadgets on children, it's very evident that it positively impacts grown-ups, youths, and the entire community. However, there are a couple of negative impacts on using these gadgets, but they can be moderated if used carefully.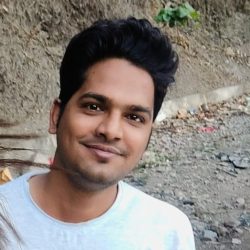 Latest posts by Karan Singh
(see all)