Looking For a Straw Hat to Buy? Here's All That You Need to Know
A straw hat is an all-time stylish and handy wardrobe staple. It is composed of densely woven synthetic or natural fibers and has a wide brim for sun protection.  Straw hats are available in several styles and are popular among men and women. Since the seventeenth century, they have been worn throughout Asia and Europe and have never failed to perform the task of a good hat – giving protection and at the same time acting as a style accessory. They're incredibly popular as straw is a lightweight material, and their weaving pattern leaves behind small spaces that allow for air to flow freely and help cool down even in the hottest of summers.
Do straw hats give you the required protection against the sun?
A straw hat can provide adequate or poor sun protection based on the tightness of the weave pattern and the size of the gaps that unavoidably allow some sun rays to peek through. When looking for a straw hat, it's a good idea to hold it up to the light to check how much light it lets in. Straw hats that shield you from the sun are generally graded with a UPF rating (Ultraviolet Protection Factor). Using hats with a UPF 50 rating will provide you with the best protection. Hats with a tighter weave will permit only an insignificant amount of light to pass through while providing additional sun protection. The finer and tighter the weave, the costlier it will be. 
Types of straw hats available in the market
Panama straw hats
Panama hats are classic vacationers' hats due to their ease of wear and breathable nature. It is originally crafted from Toquilla straw and is worn by men with linen or light-colored silk suit. Travelers love Panama hats because they give protection against the sun and have an elegant flair. Though they were primarily worn by males, women have also started experimenting with the hat style.
Straw top hats
The top hat couldn't be a classier yet powerful headgear in vogue. In 1797, when haberdasher John Hetherington wore the first top hat, it almost ignited a riot. A newspaper report stated that people on the street were frightened at its sight. Several ladies fainted, children shrieked, dogs barked, and a mob stomped an errand boy, breaking his arm.  As a result, Hetherington was charged with wearing a towering object with a gleaming sheen meant to terrify timid persons in court. Imagine!
We do not know what the truth is, but surely a top hat has its charisma. Hat makers couldn't resist trying out making this hat shape with various materials. And thus, the straw top hat came into being. 
Ages have passed, yet its popularity hasn't diminished. Still, people continue to wear it on formal occasions like weddings and funerals, at events like horse races and balls. In warmer weather, go for a straw top hat, as it happens to be an apt choice for attending a formal event. 
Boater straw hat
It was once a part of formal wear. Records say that men began wearing these hats every second Saturday of May. They used to shun their winter hats and officially mark the beginning of the summer months by wearing the boater hats. The day even had a name – Straw Hat Day! They are made of stiff straw, and the stiffness marks their uniqueness. The boater straw hat has a flat crown and short brim. 
Fedora straw hat
A Fedora possesses a low crown, pinched front, with a moderately wide brim. Buying this style would be the correct thing to do for you if you are clueless about hat fashions and yet have the urge to flaunt one. 
People many a time confuse a Fedora with a Panama hat. But it's the material of the Panama hat that distinguishes it from a Fedora, which is known among hat lovers for its unique shape. Panama hats are mainly made with Toquilla straw, whereas you can find felt, cotton, leather, or linen Fedoras.
Floppy beach straw hats
Most people visualize the ever-popular floppy beach straw hat worn by ladies when they think of a straw hat. These floppy beach hats provide extensive sun protection and are an excellent complement to any beachwear. The brims of some hats can extend up to ten inches wide, offering protection to your shoulder too. Because floppy sun hats come in a wide range of prices, if sun protection is vital to you, pay close attention to the UPF rating as well as the tightness of the weave. Beachgoers frequently get sunburned, particularly on the scalps, because of the ill-made and cheap floppy hat.
Conclusion
Whether you are trying to avoid the harsh sun rays and protect your skin from tanning or are looking forward to making a style statement, a straw hat can serve both purposes quite efficiently. Now, pick your style and flaunt it to your heart's desire.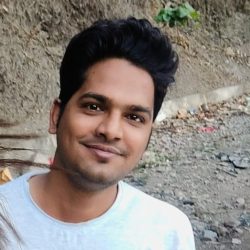 Latest posts by Karan Singh
(see all)