Technology Giving More Job Opportunities With Freedom
There is no doubt that technology has become a very large part of our daily lives. The use of smartphones has exploded and they are being used for more than just surfing the web to check the daily MLB lines or your social media. They can be used for a wide variety of daily things like checking your bank status, ordering groceries, and even taking care of your work.
But more so than just the use of smartphones, technology and its use has really started to give people more job opportunities with the freedom that they are looking for in their lives. During and since the COVID-19 outbreak, the technology and work from home sector have really increased in popularity and fewer people went back to lower wage jobs that they were using to either make extra money or to keep them afloat financially. Many of those jobs, especially in the service industry, disappeared during the pandemic.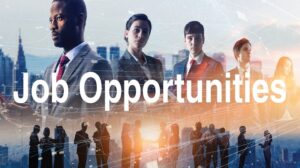 But let's take a deeper look into how technology and its use has allowed people to have more job opportunities but also have more freedom in their personal lives.
Working From Home
Technology and the advent of outsourcing to freelancers has given many ambitious people the opportunity to work full time or even work side hustles from the comfort of their own home. And these jobs can be done by people who don't necessarily have perfect skills or college degrees in what they are doing. Some are jumping feet first into learning new skills that companies are willing to train on and they are turning it into their own consulting companies that thrive on doing that one thing well.
Working from home remotely and independently is also giving people more freedom to work while traveling and also working more comfortably around their children's schedules. Thanks to COVID and jobs turning remote, many companies are turning to technology and staying with remote work moving forward because it has allowed their employees to be more comfortable and also gives them added flexibility. 
Ambition is also changing in people who want to be passionate about what they do on a daily basis. This has led a lot of workers to become self-employed business owners as they venture into trying to figure out how to monetize their passion and make it a viable career. Many have done this as a side gig until it becomes viable, but COVID lockdowns allowed many to devote way more time to their hobby career than before, so coming out of COVID, many people did not return to their previous job when given the option.
Changing of Jobs
Many fear that technological advancements will continue to put people out of work, but that is far from true right now. It is projected that by 2025, technology will help create over 12 million more jobs than it will get rid of. This is good news in a world that shows economic strength by employment and unemployment numbers. But that means that people will have to alter their career paths to adapt to technological changes.
Yes, changes will be necessary and those changes might be easier for some than others. But those who are willing to adapt will thrive. Some of these jobs will be added as traditional type of jobs where the worker has to leave home to go to work, but many will be able to be accomplished from home. 
As the need for programmers and developers grows, many of those jobs can be learned and done from home. But as current age demographics grow older and move into working-age demographics, their technological skills that they have grown up with will serve them well.
Why the Fuss?
So why is it now we hear the scare tactic of technology and automation killing jobs? Because the flag of insecurity is held by those in a generation that are fearful of having to learn computer and technology skills that they could avoid until now. They are not as open minded and willing to alter the course of their working lives as many younger demographics are. But whether they like it or not, change will continue to come in the form of new technologies.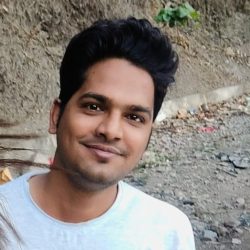 Latest posts by Karan Singh
(see all)