Things To Consider When Purchasing Used Equipment
There has been an increased shortage of new equipment and vehicles, and this has led to the second-hand market seeing most items inflated by 20-30% in the past year. This has been made worse by high commodity prices and new equipment deliveries experiencing long wait times.
It is a good idea to prepare for second-hand purchases with effective due diligence, a thorough checklist, and the best financing options. Below are the important steps you need to follow when buying from the surplus network.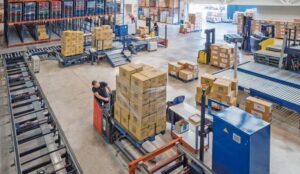 Second-hand asset checklist
It can be challenging to find used machinery with satisfactory working conditions – especially when you don't know how to conduct inspections.
You can simplify this using a comprehensive checklist before you start searching for second-hand equipment. Below are some of the points you need to keep in mind when making your checklist:
You must begin the inspection by getting the vendor-supplied copy of the condition report, insurance, and interstate registration transfer.
Find out how the machine was used, what type of working environment, and where it was used.
Conducting a check on the equipment which includes lower body, tires, blades, and buckets.
Identifying any components appearing worn out, or close to being worn out.
Conducting an interior cabin check of steering, controls, and backup systems. You need to make sure the seat adjustments work.
Checking the hours on the meter so you can accurately know the usage on the equipment. 
Turning the machine on and listening for any warning signs like squeaking, coughing, or other unusual noises. 
Pull the machinery forward for a couple of meters and see whether the tracks are straight. 
Checking the hydraulic system and engine for signs of breaks, fluid leaks, scratches, corrosion, or dents. You need to look at dirty filters and loose belts.
Getting an oil sample and checking if there is metal contamination. You can do that through oil analysis. 
The tips are going to help in conducting basic inspections on used equipment, but it is better to leave it to a qualified technician to do it. They are in a better position to inspect and determine the condition of the equipment.
Due diligence is important
Another important thing is doing due diligence, which is more than just the inspection. Buying used equipment can provide great value if you do it right, but make sure you know there are risks involved in buying second-hand equipment and it is more compared to buying new.
Below are a couple of questions you need to address during the process:
How long is it going to last? It is very important to know how long the equipment lasts so you can match its lifespan to your requirements.
Is it an exact match of what you need? Buying second-hand equipment comes with fewer options compared to new, so make sure that it is genuine equipment and genuine. 
Is the seller reputable? You need to choose reputable sellers because it increases the chances of getting quality second-hand equipment.  
Are there additional shipping and removal charges? You need to check this out, especially when dealing with heavy equipment.
A little diligence when conducting private sales is going to help a lot. You have to accept that there are more risks when buying second-hand equipment. The risks go up with more owners. It is important to know the risks because it will help you plan and mitigate those issues.
Benefits of equipment financing 
It is also important to prepare yourself with a financing solution. Most people think that buying such equipment means paying the full amount during the purchase, but it doesn't have to be that way.
Many finance options are available for business owners when they want to buy equipment. You don't have to make full payment when purchasing the equipment.
Finance lease – this is where the lender buys equipment or asset and then leases it back to you. When the lease comes to an end, there is an option of purchasing it. These payments are tax deductible. 
Commercial hire-purchase – this is paying it in installments over a given period. Once you have made the final installment payment, you will have ownership of the equipment. The interest can be tax deductible, but it s possible to claim depreciation deductions. This is going to help you with tax.
Specific security agreement – this was referred to as chattel mortgage in the past. It is like a home loan, you/your business owns the equipment being financed. But it is mortgaged to the lender. This is like a secured loan and the equipment is the security.
You will have a wide range of finance options, but the process of finding the right one for you doesn't have to be that complicated. You can work with a broker who is going to help you with the process, depending on what you want to buy and its use.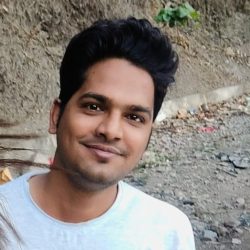 Latest posts by Karan Singh
(see all)