Top 10 motivational movies of all time (Best inspirational movies)
Corona has put a serious come sudden lockdown on the lives of people by arresting them inside the home. Each one of us must be bored, as we do not know how to spend time. Watching movies is the best way to keep you interested during this self-imposed quarantine phase. There are 10 best motivational movies of all time on the internet to watch that will keep you away from the negative energy that is existing due to this pandemic disease.
There are chances for people to go through rapid changes in mental state due, to the pressure of staying indoors at home throughout the day. To overcome the stress, involve your mind in other activities that would give you a feeling of learning something new in life. The best way is to watch new message-oriented movies that will keep you sane and confident in life.
Here is a List of Top 10 motivational movies of all time(Best inspirational movies)
The movie Rocky revolves around the story of a boxer, who fights persistently to bag the title of the game. A strong inspirational message of "nothing is impossible if you work hard for it" is given through this movie. It also makes us understand that there are hidden talents within every one of us, which comes to limelight given the right opportunity to exhibit it.
A truly uplifting story of a warrior fighting for his country against England for freedom. The give a message of "fight hard for your rights", which is very important in life. This may not be relating to the current scenario but a must-watch to stay committed towards your goals, no matter how many ever hurdles come along the way. one of the best motivational movies of all time.
A great story to watch for the woman to uplift their spirits to achieve great heights in life. It is an amazing story of a determined woman who works with a trainer to become a successful one in the field. The story conveys a message that "nothing can stop you if you are a will-powered person".
4. The Karate Kid
This story is about a martial master who trains karate to a bullied boy in a helpful way. The movie conveys a motivational message that "in life, there will be people who will try to suppress you but what truly matters is how you rise against all the stones thrown at you to achieve something extraordinary".
A heart-warming story of Michael Other, an abandoned, and a disabled boy who becomes a football player with the support of a caring woman. This historic movie conveys a great message of the importance of lifting others in tough times.
Make this life on earth more meaningful by helping others and, spreading positivity all around. "Be the change you wish to see in others" is another amazing moral message that can be taken by watching this movie.
Remember the Titans is a story about a newly appointed American African coach, his high-school team, and their first match as a racially unified unit. The movie sends a strong message of staying united despite so many differences to grow and become successful in whatever you do.
Do not degrade anyone based on his or her race and, treat them equally is the right message that can be learned from this movie.
A best motivational movie that is a must-watch and never makes you feel bored how many times you watch it. The epic storyline imparts a life-changing lesson of being happy no matter whatever happens in your life. In life, you may go through situations that could break you. All you need is patience and, the right attitude to defeat it with energy and positivity.
The movie will give you a positive vibe and, helps in approaching the problems life throws at you, practically.
A very inspirational/ best motivational movie, which, is a story of three students who share a wonderful bond. The storyline covers the happy phases of three of them and, how they find their individual goals in life. Later, they work hard to achieve them after going through so many hard times.
Besides success, the movie is a great stress-buster for people working hard for achieving big in life. The best mantra in life is "All is well" that will make things fall in place automatically. The movie conveys positive messages like "finding your passion in life and success will follow you". Instead of running behind grades, which are mere numbers, spending time with family and friends is important in life to stay satisfied.
An ultimate reassuring movie for those negative people, who suffer from self-destructive thoughts. Life is just once and, you need to live it peacefully is the basic message acquired after watching this movie.
Friends and family are more important to live life with more confidence of someone being there for you in all hard times of life. Learn to accept life the way it comes with all the failures and, prove that life can be better with just your existence. This is assuredly one of the best and touching movies to watch to keep you moving at this time of quarantine distress.
A truly emotional movie about a soldier that will positively touch your souls. This military-oriented movie is the best projection of war activities in saving a man who is fighting hard for the country.
A pleasant movie that conveys a righteous message of protecting humans at times of difficulties is very touching and inspiring indeed. Learn to stay positive this Quarantine phase by helping and supporting each other in the mental agony each one may be going through for staying locked down inside the home.
Conclusion
Movies are a great stress-buster to keep yourself entertained and engaged at home during this lonely period. Healthily spend your free time by watching some thoughtful movies to get a positive insight into life. It is important to stay safe and stay motivated this time to master the battle of this contagious disease.
Do not let negative energy invade you and break you. Instead, divert your mind into something unwinding like movies that would help you kill the time and, teach you some worthy lessons in life for personality development. Binge-watch all the top 10 best motivational movies of all time.
Read Also:- Best Entertainment Websites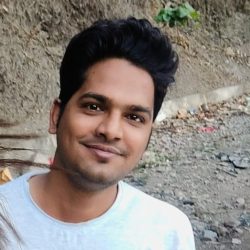 Latest posts by Karan Singh
(see all)