What is Pay Per View and How Does it Work?
The one thing that kept us sane in the last two years was access to content. However, instead of fizzling out now that life is coming back to normal, the popularity of the content and therefore media streaming has increased manifold.
Take for example the fact that 82% of survey respondents prefer live video over a blog or social media posts. Or that 67% of people who watched a live stream show ended up paying for tickets for a similar event!
If anything, live streaming is here to slay, and companies are waking up to the tremendous opportunities in the monetization of streaming services. Streaming platforms offer a variety of monetization models. There are 3 main options to monetize streaming platforms – a subscription model, a pay per view model, and using advertisements to monetize. Any of these video monetization models could help with revenue. Having said that, one of the best monetization models for VOD (Video on Demand) is using the pay-per-view revenue model.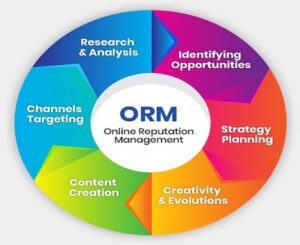 In today's article, we will learn more about what exactly Pay Per View is, how it originated, monetizing videos using Pay per view (PPV) monetization options, and the benefits of using the Pay per view model over other monetization models for videos like ads.
Pay Per View: What it means!
Very simply put, Pay Per View means exactly that: one pays to access a particular video or piece of content.
It is a mode of monetization of video services that started way back in 1948 when viewers were asked to pay to view the Joe Louis Vs Jersey Joe boxing match!
From thereon, pay-per-view content only increased in popularity, especially for Live events and sports events were one of the big benefits of PPV was that viewers only had to pay for the content they watched and were interested in.
In 2012, with the world has moved online, YouTube began to allow broadcasters to host PPV events, especially live events on their OTT platform. This was the push needed to bring the PPV model on video monetization platforms front and center.
Pay Per View: The workings!
Now that we are familiar with the PPV also known as TVOD (Transactional Video On Demand) option to monetize videos, it is time to look at how to do it. There are 2 mainly used PPV monetization options:
1)  Buy content: Here, the consumer buys access to the content for a fee that will provide them with lifetime access.
2)  Rent: In this model, viewers rent content for a limited period of time, after which, they will need to pay again if they want to access that particular content.
While these 2 options are available to consumers and to you too as a content provider, it is best to assess your audience's preference before going ahead with one or both models for monetization.
As with most services, a rental will cost less upfront. However, there are advantages to lifetime access to considering for a higher fee, the user will have access to the content whenever they choose to access it.
How can the PPV model benefit me?
You might be thinking all this is fine, but where's the meat of the matter? How do I know how the whole PPV model benefits me and my business? That is exactly what we will look at now. While it is an option for monetization, the PPV model in particular offers certain benefits over other modes even on the top video monetization platforms. 
1)

 

Enhanced understanding of customer habits:
Since the customer is motivated enough to pay for the viewed content, you will be able to get a solid understanding of the kind of content that sells, how much it sells, and what you should make more of or less of. 
2)

 

ROI gains:
Since content viewed is paid for, it works out better than giving an all-access pass to all content. Also, this pay is irrespective of the length of the video, so there is a much larger potential for earning.
3)

 

Controlled Content Access:
Since you are able to charge for only the content your viewers watch, access is controlled for your viewers, giving you better leverage to broadcast only what you choose to. This can work in your favor by allowing you to carve out a niche for yourself in the world of streaming content. 
4)

 

Remove the middleman:
The best video monetization platforms allow you to have direct access to your consumers. This gives you a deeper insight and a more personal connection to your audience rather than it being through a syndicate or network.
In Summary:
Whether you like it or not, video streaming is here to stay. If you want to stay relevant in the video industry, it is best to start monetizing your streaming journey the right way. If you have been reading this, you were probably looking for more insights on the different modes of monetization, especially Pay per view. Hopefully, this has prepared you for your journey into the world of monetized content.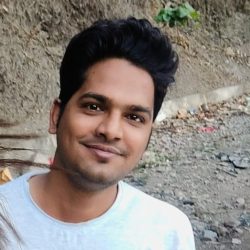 Latest posts by Karan Singh
(see all)