What is Ticket Automation and Workflow Process?
If your company provides any form of service, a ticketing system will help you enhance your productivity.
An IT ticketing software system improves your process and helps your team's efficiency while enhancing overall customer satisfaction.
Rather than having a single email address to handle all customer queries, it is preferable to invest in a support ticket system. When you first start out, emails may seem like a fantastic idea, but they don't allow you to track progress on each query or redistribute work if a team member goes on vacation.
What Exactly Is A Ticketing System? And How Does It Work?
A ticketing system is a software platform designed to gather customer service requests and assist your company in managing those requests from start to finish.

Ticketing systems are appropriate for service contexts where the flow of work is constantly changing. A ticketing system is often used by IT and customer care teams to manage workflow.

The ticketing system is most commonly used in IT in conjunction with the service desk. The service desk is a component of the information technology infrastructure library.

Service desk technicians utilize IT management software to improve the delivery of IT services to their customers as part of the ITIL processes.

The vast majority of platforms available today are cloud-based help desk software. This is particularly useful for remote IT management because it cuts expenses and complexity.

Representatives in customer support use an automated ticket management system to keep track of open cases.

While the customer support representative is listening to another customer's complaint, they are also requesting that an expert looks at your case. When the specialist receives an update, he or she sends it to the customer via a ticket, and the ticketing system sets up a communication channel to increase the representative's efficiency.

Ticket assignment process
If your help desk isn't performing as well as it used to, it may be time to implement a ticketing system.
How do Ticketing Systems operate?
To record interactions on a service or support case, a ticketing system initially creates a document called a ticket.
The ticket is shared by the customer and the representative. It records their communication in a single continuous thread. If either party becomes confused or skips details, they can quickly refer back to the thread at any time to review previous material on the issue.
After the ticket is created, customer service representatives can begin working on the problem on their end.
They can use the ticket to notify the customer when there are updates or when the matter is ready to be addressed. In the interim, if the consumer has any questions, they can use the ticket to contact a customer service representative.
The automated ticketing system notifies the representative that there has been a response log on the ticket, and they can address it right away.
Everything is recorded in real-time, making it easier for multiple customer support representatives to collaborate on problem resolution.
When the problem has been fixed, either the customer or the representative can close the ticket.
If anything changes, tickets can be reopened for further inquiries and requests. This helps to keep things streamlined because, instead of having to file a new ticket with a different individual, the customer may contact the same person they previously dealt with and immediately pick up where they left off. Some ticketing systems offer built-in customer feedback capabilities that collect consumer input whenever tickets are closed.
The Advantages of Using a Ticketing System
Implementing a customer service ticketing system has a number of advantages for your business.
Improved Customer Service
The use of a ticketing system enhances customer service and happiness. It's a simple way for clients to request assistance and for your employees to give it in an effective and timely manner.
When a consumer has a problem with your product or service, they can request rapid support. This is made possible via a ticketing system, which includes an online Self Service portal that allows clients to request assistance at any time.
To create fair expectations with consumers while also assuring them that their requirements are being addressed, the platform will automatically send a confirmation email outlining the projected response time.
Improved Organization
For your customer service department, a ticketing system collects and archives a large volume of assistance issues. Because incoming tickets are categorized and prioritized, it makes it simple for customer care representatives to manage several situations at once. This is especially useful when dealing with urgent situations in which customers file a significant number of support and service tickets regarding a single issue.
Ticketing systems also assist you in identifying and segmenting cases so that a designated task force can address them swiftly, reducing resolution time.
Increased Productivity
Because everything is organized and searchable, your team can be more productive because they aren't wasting time looking for information.
Ticketing systems also provide automated features that eliminate repetitive tasks by automatically routing tickets to the appropriate apartment based on the type of request.
Improved Accountability
Many ticketing systems provide reporting tools that assist firms in identifying areas for development, such as improving ticket response time. It is simple to identify process bottlenecks and train employees more efficiently.
Enhanced Customer Retention
Because concerns may be resolved more quickly using a ticketing system, consumers often receive resolutions in a more timely manner, making them happier and more inclined to continue with you in the future.
Furthermore, by improving the customer experience and resolving issues as soon as possible, improved customer satisfaction automatically boosts customer retention.
Ticketing System Features
Here are some features to look for in your perfect ticketing system.
Online Self-Service Portal
Customers can now submit support requests whenever they require assistance through self-service portals.
Centralized Communication
A centralized location, such as a single email inbox, where your customer care personnel can view all client requests and ticket statuses. Most help desk ticketing systems also integrate social media support and automate routing.
Customization
The best ticketing software lets you personalize your online gateway with your company's identity and documentation, including
FAQs.
Automation
Workflow automation aids in increasing productivity. The ability to automatically route tickets to the relevant employees, send responses to customers when they submit a request.
Automation reduces the amount of time your support staff spends on repetitive operations and eliminates process delays. This allows them to spend more time genuinely assisting consumers with their problems.
Reports and Alerts
You won't be able to identify areas for improvement until you have alerts and reports.
Reports that include detailed parameters like your average response time, the average resolution time, and ticket volume enable you to enhance your support operations.
The alerts should deliver notifications to help your customer support staff manage tickets more effectively. These notifications could contain things like assignments, necessary approvals, customer responses, and ticket closures.
A ticketing system like Kapture's can assist your organization to remain on top of service by resolving consumer queries or by backing employees grappling with a technical issue.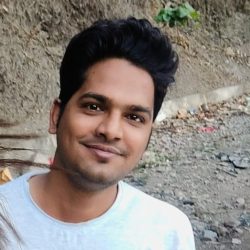 Latest posts by Karan Singh
(see all)