Why Are Companies Focusing More on Influencer Marketing?
In the last few years, influencer marketing has become a massive phenomenon. As a result, businesses worldwide are generating huge sales by incorporating this channel into their marketing campaigns.
It is one of the fast-growing marketing channels and has crushed previous strategies such as paid search, affiliate marketing, and display.
If you own a business and wonder whether influencer marketing would be an apt choice to promote your business, here is everything you should know.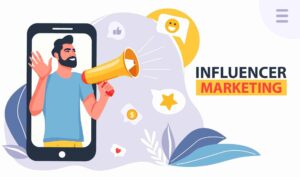 What is Influencer Marketing?
Before defining influencer marketing, you must first understand what an "influencer" is.
Influencer
An influencer is a social media celebrity who promotes your product or services via their own social media space. It could be a blog, a YouTube channel, an Instagram page, or a Twitter handle. Influencers have their followers according to their niche. Some of these niches include,
Lifestyle influencers

Fashion influencers

Food bloggers

Traveling influencers

Podcasters

Photography enthusiasts
A social media influencer not only uses, reviews, and promotes your product to their followers. But they also help create a balanced image what your brand's values and goals.
Initially, most influencers worked as freelancers and voluntarily extended their social media reach to some of their favorite brands.
As the audience grew and influencers started generating revenue for the brands, they also branded themselves and have become an undeniable part of the industry.
One of the reasons why brands opt for influencer marketing is because they offer unfiltered reach to their target audience. Initially, brands could hire social media influencers directly, but now certain influencer marketing agencies connect you with high-end social media profiles.
For instance, if you have a product or service that you'd like to promote in Dubai, you will have to find an influencer agency Dubai that can connect you with potential candidates.
The agency will have a list of influencers currently working in Dubai with local reach, and you can choose any one of them for brand promotion.
This is how the influencer marketing industry has evolved, generating millions of dollars annually.
What Do Influencers Offer?
As a consumer, if you refresh your Instagram feed, you will follow many of these influencers. However, the most significant benefit of choosing an influencer to promote your product is the human connection they can create between your brand and the target market.
They have an audience that listens to them and trusts them about what they stand for. When they promote a product and put forward their actual point of view, the audience is inclined toward the purchase because it comes from someone they trust.
Have you ever seen how sales for a particular outfit went up after people saw a celebrity wearing it? That's what influencer marketing is. Influencers offer,
Protection for your digital reputation

Humanize your brand

Publicize your brand in areas that you don't know of

Grow your brand's identity

Spread word of mouth

Generate more traffic to your website
Why Are Companies More Focused on Influencer Marketing?
Now that you know what influencers bring to the table let's talk about why companies focus more on influencer marketing. We have created some highlights that will help you usefully drive your influencer marketing strategy.
Attract High-Quality Customers
Many businesses who have made headway in opting for influencer marketing as one of their main promotion channels believe they attract better customers. This is mainly because social media users are far more aware and are more likely to spread word of mouth.
Influencers generate high-quality leads, and their conversion is also more impressive.
Authentic POV
One of the most significant advantages of influencer marketing is that you can have an authentic point of view for your brand and the products you're promoting. An influencer gives the audience genuine thoughts on your product or service and encourages them to go for it.
They discuss why they loved your brand, giving the audience reason to shift to your brand's offering. This also ensures that if something is wrong with your product, you can improve it for better sales.
Delivering Solid ROI
Businesses that promote their products via influencer marketing generate $6.50 of revenue against a $1 investment. The ROI is far better than any other medium used for promotion. Even small business owners have doubled their sales overnight with influencer marketing.
It has become slightly expensive in the last couple of years, but its revenue still covers it.
Attain Stellar Results via Blogs & Facebook
Facebook and Blogs are by far the most effective outlets for influencers. Although, many social media celebs are still using Instagram, Twitter, and YouTube as their main page. But in the last few years, blogs and Facebook audiences have exceptionally grown.
Some influencers even use a combination of these outlets to generate more content and widespread reach. They are now moving to TikTok due to its rapid growth and massive customer base.
This is another reason why companies focus on influencer marketing. They can promote their products on a plethora of outlets. It provides them with access to potential audience brands otherwise didn't have.
Faster Growth Rate Than Organic Search
According to marketers, influencer marketing is the fastest-growing channel to reach out to potential target markets online. Organic search or email marketing cannot provide the same results that influencer marketing does annually.
Display advertising and affiliate marketing have performed relatively poorly in the last year, which is why more and more businesses are leaning toward influencer marketing.
Final Verdict
Whether you can comprehend what influencer marketing is or not, you must know that it will stay around for a long time. It only ensures bulletproof ROI for the brand but using an honest individual who has a connection with your target audience can give you a range of advantages.
You can promote your business in the most impactful way and convey your brand values to the people for whom it matters. This also allows the brands to fix if anything is wrong with their product or service for better yearly revenues.
I hope this article enlightened your point of view. Thank you for reading.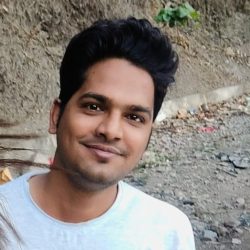 Latest posts by Karan Singh
(see all)