Why Hootsuite Is Best As Social Media Management Tool in 2021
A satisfied customer is the best business strategy of all' – Michael Leboeuf 
Customer satisfaction has been a business strategy for quite some time but if we think about it, this has come up as the most important strategy only in the recent years. With the advent of social media it is like a portal has opened for a two way communication. 
Now you can hear feedback directly from the customers and work on evolving your business. However, with a new social media platform emerging everyday, it can be difficult to keep track. 
Are you tired of remembering all the passwords too? Then Hootsuite will be the best place for you to grow your business. In this article I will be elaborating on why hootsuite is best as a social media management. 
Reasons Why You Should Choose Hootsuite For Your Social Media Management
Hootsuite is that one solution to all your management problems. Whether you want to reply to your twitter threads or facebook tags, hootsuite will have the most simple yet innovative ways to get the work done for you. 
Log In Just Once 
If you are tired of opening tabs after tabs on your windows just so you can monitor the customer feedback and comments on your business page then this is the platform for you. No more remembering long passwords as under hootsuite, with one log in you can access 
Facebook 

Twitter 

Snapchat

Linkedin 
Aside from these main media forums you can also have access to Spotify, Google+, WordPress Blogs, etc.
Data Is The Base Of Anything 
The crucial part of any feedback is evaluation of data. If we don't understand the positive and negative effects of our business through a clear set of numericals, no clear set of goals can be determined. 
Many times we are asked this question, 'Do social media managers use Hootsuite?' then this is where we would like to tell you that hootsuite is the idle place for social media managers to go through all the data analytics.
Additionally, they are easy to read and help you to create strategies based on them. 
Listen To You Social Media
One of the biggest reasons why hootsuite is best as a social media management tool is because it allows you to get updated with the trends of social media. Knowing just what your existing customer wants is not enough, you also have to attract new customers. 
Alerting you with the new keyword launches and searches to help you create more awareness about your business is also an effective tool in hootsuite. 
The application shortens your posts URL with Only and inserts small snippets of proximate and relevant texts from other sites in your social media message. 
It Provides Assistance 
'Hootsuite is your partner on this journey.' This is their motto. 
By now you have probably understood that just posting on social media daily will not suffice for your business to grow. This is why hootsuite is best because it not only gives you the best social media tools to utilize but also helps you through the process of launching your first business. 
There are social media marketing plans that you can pay for but on the website you can request a demo so that you get a chance to understand their work and then choose to invest your money. 
With 18 million users, they are always testing and improving features which are all added in the demo version. 
Scheduling Your Post
Social media is an amazing weapon when it comes to marketing and engaging your customers but at the same time if you bombard your customers with views it can irritate them. On the other hand you can miss out on views also. 
It has to be scheduled in the correct timing to make sure that your customers aren't getting too much of your advertisements and at the same time are not offline when you post. This is one of the reasons why hootsuite is good for facebook. 
Facebook is the best place for viral marketing and you can time your posts with hootsuite to get the most traffic. 
What Is The Purpose Of Hootsuite?
Hootsuite was created not just for the purpose of easing management of social media but also to know what other people are talking about your brand. Additionally, there will be a team to manage all your social media. 
However, with all this access there is a fear of security but you don't have to worry because sharing your credentials with everyone is not necessary. You can allot individual people for individual posts. 
Hootsuite takes care of your security measures and there are strict policies for breaching any customer's social media handle. 
About Author:
Rogen Rosenberger is a professional content writer with years of experience in blogging. He graduated from Stanford University, California, and then started his career in blogging. He contributes to many authority blogs such as Blogsteller, Tour And Travel Blog. He also likes to write in many international magazines and journals.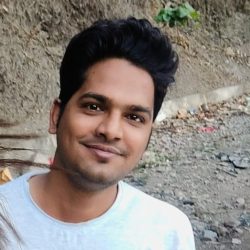 Latest posts by Karan Singh
(see all)