Why is Customer Engagement Important and How to Increase it?
Nearly every company emphasizes customer engagement and its importance, but what does this term mean, and how can it be improved?
The Oxford Dictionary defines engagement as "the fact of being formally involved with or committed to something."
In the business world, this generally refers to a company's relationship with its customers.
There are many different ways to increase customer engagement.
And the easiest way to do this is by listening to customers and understanding what they want.
In marketing terms, we call it empathy which means putting yourself in the customer's shoes.
The more you know about their needs, the more you can create an impactful solution.
The most successful brands in the world are known for their customer engagement. They know what their customers' needs and wants are.
They constantly engage with their customers on a personal level to know more about how they can improve their service or product.
As a result, it creates a strong brand identity where customers feel positive about a company's brand and are more likely to continue doing business with it.
You can engage with your customers in many ways such as focus groups, interviews, and social media etc.
Companies can also increase customer engagement by providing incentives such as coupons, discounts, bundle deals, and special offers.
Sometimes, it's hard for customers to interact with the brand. It makes it difficult for brands to know about them. However, the best thing is to make it easy for them to interact.
This can be done by providing a toll-free number, a live chat service, or an online forum. Companies can also increase customer engagement by providing quality customer service.
In this discussion, we will explore how we can increase our customer engagement to bring your brand recognition to the next level.
Let's dive in!
Personalized Experience!
One of the best ways to create a personalized customer experience is to get to know them on a personal level. Knowing your customers' likes, dislikes, and interests will help you create an experience tailored specifically for them.
There are many ways to collect this data, but surveys and feedback forms are the most common. You can also get information from social media, customer service interactions, and purchasing history.
Some ways to personalize the customer experience include:
Asking customers for their preferences and creating custom profiles

Offering personalized recommendations

Sending personalized communications

Creating custom landing pages

Offering personalized discounts and coupons
Once you have this data, you can create a profile for each customer. This profile will include their age, gender, occupation, interests, and other demographic information. You can also include information about their past purchases and what types of products they are interested in.
With this information, you can create a customer experience that is unique to them. You can personalize their experience by recommending products they are likely to be interested in, providing them with special offers, and tailoring the content of your website or marketing materials to their interests.
By personalizing the customer experience, you are creating an experience that is unique to them and that they will appreciate.
Loyalty programs
Loyalty programs are a great way to increase customer engagement and keep your customers coming back for more. They work by rewarding customers for loyalty with points, discounts, or other benefits.
There are several different ways to launch a loyalty program. You can partner with a third-party loyalty program provider or use a software package to create and manage your program. Alternatively, you can design a program that is specific to your business.
No matter which approach you choose, there are key things to remember when creating your loyalty program.
The first thing you should do is ensure that the program is easy to use. Your customers should be able to sign up and start earning rewards quickly and easily.
Second, make sure the rewards are appealing. Your customers should want to earn rewards to continue participating in the program.
Finally, make sure the rewards are valuable. If the rewards are not worth enough to your customers, they will not be motivated to participate.
Loyalty programs can be a great way to increase customer engagement and loyalty. By providing valuable rewards to your customers, you can keep them returning for more.
Chat widgets
Adding a chat widget is one way to increase customer engagement on your website. Chat widgets allow visitors to chat with you or a customer service representative in real time, which can help answer their questions and build trust.
There are many different chat widget providers, so research is important to find one that's right for you. Some things to consider are pricing, features, integrations, and customer support.
Once you've selected a chat widget provider, you'll need to add the code to your website. This is usually pretty straightforward, but if you need help, most providers have excellent documentation or customer support teams that can assist you.
Once the chat widget is up and running, it takes time to monitor the conversations to see what questions people are asking. This can give you insights into what visitors struggle with on your website and help you improve the customer experience.
Social Competitions!
Social media competitions are a great way to increase customer engagement without spending too much money.
Social competition is a great way to increase customer engagement and create a buzz around your brand. By hosting a competition, you can encourage your customers to interact with your brand on social media, where you can collect valuable data that can be used to improve your marketing efforts.
There are a few things to keep in mind when hosting a social competition:
Make sure the prize is something your target audience would want.

Make the rules of the competition clear and easy to understand.

Promote the competition through various channels, including email, social media, and your website.

Keep an eye on the competition and ensure it's running smoothly.

Follow up with the winners and promote the results of the competition.
There are a few other things to remember when planning a social media competition.
Make sure that the rules are clear and easy to understand. The competition should be easy to enter, and the prize should be something that your customers would want to win.
Another important factor is the timing of the competition. Make sure it is announced when your customers are most likely to enter. The last thing you want is for people to enter the competition and then forget about it.
Finally, ensure that the competition is promoted on all your social media channels. This will ensure that as many people as possible see it.
Social media competitions are a great way to increase customer engagement and create a connection with your customers. They are also a way to increase brand awareness and create a buzz about your company.
The final thoughts!
Remember that engaging with your customers online isn't always about driving more profit for your business.
Although, it's a huge benefit of an engaged database.
It empowers your customer to interact with your brand on every social media channel, giving them a personalized and unique experience. The more you strengthen the bond with your customer, the more your brand is stuck in your customer's minds.
Lastly, it will help your business grow by increasing annual profits, reducing customer churn, and elevating customer loyalty to your brand.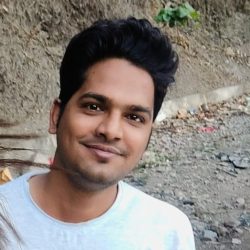 Latest posts by Karan Singh
(see all)