4 Reasons Why Your Business Needs Digital Transformation
Digital transformation is a robust strategy carried out by businesses to streamline their operations and reduce costs. Data from markets and markets say that the global market for digital transformation is growing at a CAGR of 18.1% and is predicted to reach a size of $665 billion by 2023 from $290 billion in 2018. 
In simple words, availing digital enterprise services helps enhance customer experience, streamline collaboration between employees and businesses, create a network for sales, and extend business growth.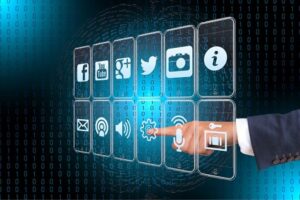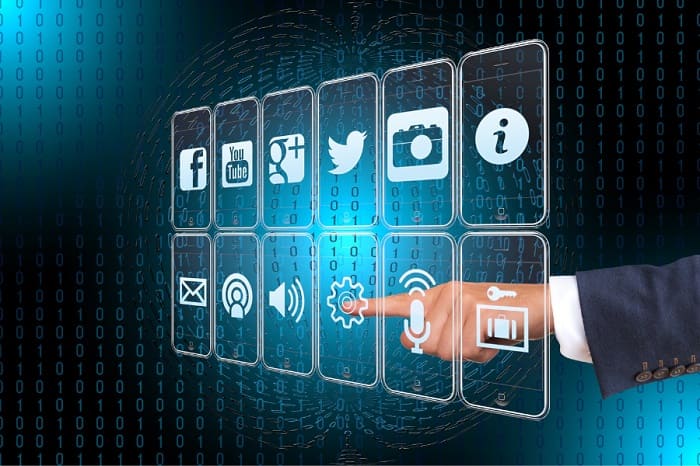 Top Reasons To Consider Digital Transformation For Your Businesses In 2022 
1. Helps in Improving Customer Experience
The most significant outcome of digital transformation is that it helps businesses to develop better connectivity with their customers. In terms of business, a good customer experience is defined as their overall experience with your digital assets, be it a web app, customer support team, or integrated chatbots in your apps or websites. 
Recent insights into digital experience have revealed that almost 91% of customers prefer complaints or resolutions on self-service portals of your business app. 
Nowadays, customers prefer cross-platform mobility in terms of interaction with the customer support team. Thus, creating a unique demand, recognizing the value of your potential customers, and fulfilling their demand through digital enterprise services can help you scale your business and improve your customer experience. 
2. Enhance Employees Productivity
In today's digital age, businesses integrate digital technologies into their day-to-day operational tasks. With the main motive of improving ease of access and work, they can manage employee productivity, HR operations, and collaboration with brands. 
Businesses are now paperless and use modern tools like intelligent project management systems and an integrated employee portal to track and manage employee activity. Such tools are helping companies to track employees' productivity and performance and provide feedback to improve them. 
Thus, we can say that digital transformation is helping businesses to enhance their employee productivity. 
3. Easy to Collect & Analyze Business Data
Businesses can take advantage of big data by placing data and analytics at the core of digital transformation strategies.
Today's enterprises have greater access to data than ever, thanks to the Internet of Things(IoT). These data can be transformed into valuable business insights, which can be used to make better, faster decisions. The greater integration and impact that analytical tools have in business operations is coming up with business data. 
Using the right tools, these data can provide valuable business insight and help in fast-paced decision-making. The more analytical tools are integrated into the core of the business, the better the positive impact you can have.
Technologies like artificial Intelligence (AI) can be a crucial component of an organization's big data processing. The sector continues to innovate in this area and can expect to rely more heavily on processes like machine learning for timely, well-informed decisions.
It isn't easy to keep up with all the technological developments that will help digital transformations, both now and in the future. AI is expected to play a vital role in significant data developments.
Being a business leader, you can make all these possible by connecting with a digital transformation company that can make things easier for you. 
4. Improves Business Operation & Enhance Profitability
You may increase your operational cost by low employee productivity, reducing your overall business revenue. However, investing in innovative technologies can improve your business productivity in the following areas:
i) Automation:

According to

Statista

, in 2022, spending on digital transformation and automation technologies is expected to reach 1.8 trillion U.S. dollars. Global digital transformation spending will reach 2.8 trillion U.S. dollars by 2025. This data proves how beneficial your business can avail by integrating automation technologies like Machine Learning, Artificial Intelligence in your business. 
With the help of these technologies, you can automate all your business tasks. It will help your employees focus on other, more strategic business areas. The entire automation process will help in reducing the chance of human error. 
ii) Analyzing big data and Analytics:

Good insights help decide your business growth. Data and analytics are the core element of every business and a part of successful digital innovation. 
Technologies like the Internet of Things(IoT) can help you convert your massive data into invaluable business insights to help you make better decisions. You can analyze your business growth, sales, employee productivity, etc. 
Wrapping Up
It is true that we have seen massive growth in digital transformation services and how they have impacted business growth. After the pandemic, most businesses have come online to promote their product and services to a broader audience. 
Nowadays, customers have become more intelligent in shopping or availing of any services. They prefer online rather than visiting stores. If you are a business leader and want to integrate digital transformation into your business, you can connect with a digital transformation company and move your business online. 
Hopefully, this post has helped you know how digital transformation plays an essential role in your business.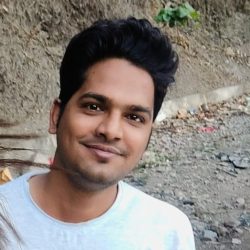 Latest posts by Karan Singh
(see all)