7 Best Ways to Grow your Social Media Audience
You can have a large media audience for your business purpose. But you have to follow some particular things. Through that, many people will come to your social media site. Mainly it is essential for those who have new businesses.
After a certain period, people generally automatically get audiences on their social media sites. But at first, everyone gives priority to social media sites. We will tell you how you can grow your social media audience. But, there is another way, you can contact to a social media expert.
However, it is the best time to work on social media sites and make huge audiences. Now, get the latest ways.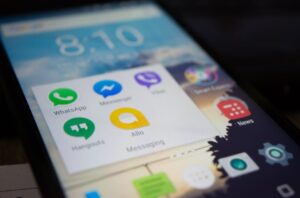 Why Are Social Media Audiences Important?
If you are a social media user, you will see, some people keep on sending friend requests. So, when you accept them, automatically, the person will be added to the Facebook profile.
But when it is a business, you have to work on the expansion of the company. For example, in the network marketing world, you need to have huge audiences on your social media sites. The audience plays a significant role in the businesses.
Firstly, the audiences learn about the business ideas and the brands. Sometimes, people share the posts when they find them interesting. In this way, you will be able to cover many people around you. For example, suppose you are providing service, and then you post on Facebook.
On the one hand, your Facebook audiences will watch the latest news. And on the other hand, when people share the posts, more people will watch the news on your brand. It is one of the essential parts of social media marketing.
Mainly for sharing business content and promotions, social media plays a great role. But, another significant part is, through social media like Facebook, Instagram, Linkedin, Youtube, the business entrepreneurs also get a chance of earning more money.
Tricks To Grow The Social Media Audiences.
In the network marketing world, almost every business person tries to connect more people on their social media sites. That is why we will tell you some tricks that will work successfully.
1. News Update
For example, suppose you have opened an account on Facebook with the name of your business, then you have to keep active from the page or the profile. You have to share posts from Facebook or other social media sites. In doing so, you will stay visible to the audience.
2. Comments To Win
Engagement with the audience makes more audiences. For example, when you do the latest things on your Facebook, more people will want to get involved with you. So, what you can do is, you can raise a question, and the audience will comment on it. You will make a winner from the comments. This is a way of making engagement with the readers.
3. Requests To The Individuals
There is another way that the social meadow expert tells. You can send requests to individual people. This process can take some time, but when people accept the recommendations, they will also watch your posts and business-related things. However, you can go through it this way, and it is more effective than other posts.
4. Visual Presentation
Go through the visual presentation. When you make visible posts, the readability will automatically increase. This is because most people in social media don't like to read the articles line by line. This is why you have to focus on the visual presentation when trying to involve more people in social media sites.
5. Video Sharing
Video sharing is also a practical way that business entrepreneurs use to attract more audiences to the site. When you launch a video, you have to provide the top news on the business. When you do this successfully, many people will send you a request. You accent them and make your network marketing world wider.
6. Response Time
It can astonish you, and a campaign tells Twitter users to expect a reply in 30 minutes. If they don't get a response from the Facebook holder, they normally get disappointed. You, too, have to follow this when you are using social media for business. Try to give a reply to the person who has asked something to you.
7. Social Media Marketing Services
It is one of the professional parts of expanding social media audiences. When you usually use the marketing service, they will do all the work alone. So, you just have nothing to do, and it is a paid service that you have to buy by spending money.
The Final State
So, you have already learned the tricks. The social media experts recommend the same things to the users. It is your choice how you will make a large audience on your social media site.
These strategies are well in the real world. First, however, you go to the plan and get ready for the programs and execute as well.
About Me,
Rogen Rosenberger is a professional content writer with years of experience in blogging. He graduated from Stanford University, California, and then started his career in blogging. He is also a freelance content writer and contributed articles to Okey Magazine, Bigjarnews , Global Business Diary, Small Business Journals. Also, he is interested in travel, food, technologies, fashion, and much more.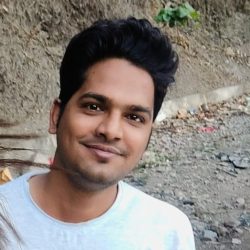 Latest posts by Karan Singh
(see all)