9 Apps Students Should Look into to Help Them Study
We are evermore connected to our phones and tablets; these devices hold so much of our lives and have more applications than anyone can count.  They can even provide you with the benefits of being great study tools and Readree.com is here to help you find the right applications for you.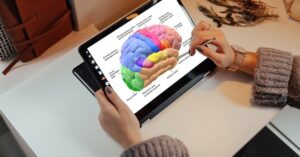 9 Apps Students Should Look into to Help Them Study
1. Forest
Minimising distractions is hard and having that extra incentive to study can help you stay motivated.  To do this you might actually need to step away from your device and an application like Forest is ideal for this.  During a focus session, Forest grows a virtual tree that dies if you close the app before the study session is over.  If you stick to the time, however, you'll soon find yourself with a digital forest in no time that is a visible reminder of your productivity.  As an added bonus, if you subscribe to the pro-user level then for every digital tree you grow a real one will be built on your behalf.
2. RefME
Keeping track of all your references for essays and research work is tedious but necessary in order to create academically sound work.  RefME makes finding and citing sources a lot more efficient by allowing you to search thousands of educational open resources to begin research and automating citations, references and bibliographies.  It even allows you to scan in the barcodes of books in order to add them to your citations lists and allows you to choose the right referencing style for your college or university.
3. Google Drive
Google Drive is free and comes with offline and collaboration options making it the perfect place to store all the important documents you need while being safe in the knowledge you won't lose everything if your computer crashes.  It is available on the web as well as across various devices meaning that you can access your work anywhere at any time.
4. Headspace
"This one may seem trivial to some but is actually one of the most beneficial apps you can get as a student," says Jennifer Lucero, an educational writer at Buy Assignment.  Managing your mental health is tricky and the pressure of studying can get to you.  Headspace provides meditation, focus playlists, mindfulness courses and sleep aids in order to help you stay in a positive mental headspace while studying and making sure you are practicing self-care.
5. Anki
Flashcards are a very traditional way of studying and incredibly useful in info-heavy fields or in mathematics where memorisation is key.  Anki provides you with intelligent flashcards that use a proven scheduling algorithm to test you on the material you are likely to forget.  Visual flashcards are also available making it a good way of memorising specific patterns and shapes for subjects like chemistry.  It is available as either AnkiMobile or AnkiDroid depending on your device.
6. Oxford English Dictionary
You can now get the dictionary on the go with the Oxford Dictionary app providing you with an invaluable tool that is a must for students.  With audio pronunciation guides and word of the day options, you can easily expand your vocabulary and avoid issues with some of those more difficult to pronounce words.  You can even search a word to get it's spelling without being completely right when searching, basically type what you think it is and you should find the word you are looking for with the correct spelling.
7. Grammarly
If you are writing essays for class then Grammarly is a godsend.  Taking into account tone and specific language settings this app can integrate with Google Docs as well as many other applications on your phone to keep you right.  It provides you with detailed descriptions when it flags an error, making it a great learning tool as you grow in your writing.  It also helps you out by preventing those annoying docked marks for bad grammar and spelling that some classes doll out.
8. SimpleMind
Visual learners like to use mind maps to organise thoughts and help them brainstorm.  This traditionally has led to piles of paper that seem confusing and are easily lost or disorganised for students making it hard to go back over material you have already learned.  SimpleMind provides you with a way to digitally create mind maps and organise them.  You can share them with other classmates in order to collaborate and can easily output your designs to PDF or an image to be incorporated in other documents. 
9. GoConqr
GoConqr provides you with various tools to study and will greatly help if you are someone who likes to study in a group providing options for social learning.   You can create mind maps, flashcards, quizzes, slides and notes that you can then share and collaborate on with friends and classmates to help you learn together.
Hopefully one of these applications will be of use to you in your studies whether you be a group studier, visual thinker or a flashcard devotee there is likely an app somewhere to help you improve your study sessions.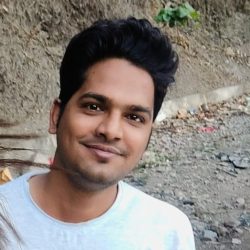 Latest posts by Karan Singh
(see all)