10 Best Applications for Enhancing the Coding Skills — Designed for the Beginners
With the advent of the technological revolution, code learning has become easier. Starting from education to business sectors, the implementation of coding has significantly increased. Programming skills provides an individual to explore different lucrative tech careers on the go.
But, it's important to master the skill of coding to get better job opportunities. Though, many individuals seem to think that coding is difficult to learn. But, there are plenty of mobile applications and websites that can help to learn basic coding techniques.
Whether you already have experience in programming or want to start from the beginning, there are dedicated applications. Moreover, these code learning applications are available on both Android and iOS devices. All you need to do is go to the Google Play Store and App Store and find the best apps. Make sure to choose the right application which can suit business or educational purposes.
By learning how to code, you can improve your problem-solving and analytical skills. Many students have learned how to develop their logical thinking and showcase their creativity with programming. And, if you are thinking of working on coding skills, consider installing a user-friendly application. 
But, do you know which application can help you to code an app like a professional?
Here is a list of coding apps that are ideal for beginners:
1. CodeHub
Have you heard about this code learning application before? It's one of the best mobile apps, which is available only for Android users. Moreover, It's pretty easy to use, and the interested learners can learn HTML and CSS in English, Telugu and Hindi. Along with this, you can get a course on web fundamentals in CodeHub.
And, from this platform, individuals can learn programming with ease. Here each coding course has 50+ lessons that help improve the coding experience. Get the coding-related queries cleared instantly from this coding application. Moreover, you don't always need an internet connection while using Code Hub.
2. SoloLearn
SoloLearn has become a popular learning application because of its cross-platform availability. Starting from Android to iOS to browser, you can download and use this software anywhere. Whether you are a beginner or an advanced learner, there are coding courses for everyone.
Moreover, there are different chapters for the individuals who don't have any prior knowledge of coding. Many website design service experts have learned the coding programs from SoloLearn.
After completing these lessons, opt for participating in the quizzes of SoloLearn. Make sure to get a good score, or else you won't be able to proceed to the next chapters. And, you can even share this quiz score with the other users who are on this coding platform. 
Here is the list of coding languages you can learn from this application — Java, HTML, Python, C++, Ruby, PHP, Swift, SQL, CSS and Javascript.
3. Programming Hub
Do you want to learn multiple coding languages? Opt for downloading Programming Hub; it's available on both Android and iOS devices. With this app, you can get to know more than 18 programming languages with ease. Additionally, Programming Hub offers interactive lessons and courses about other technical subjects as well. And, these include topics like – AI material design, edge computing, app development and ethical hacking.
Moreover, this mobile-based coding app was designed by Google experts. You can take online courses in major coding languages like — JavaScript, C++ and Python, from Programming Hub. Take part in the quizzes and become a professional coder within a few months. 
4. Enki
If you want to become a web developer, it's important to brush up on your coding skills. And, for that, Enki can be an ideal go-to application where you can fulfil the programming requirements. Starting from Python to JavaScript, you can study almost every coding language here. And, more than 1 million people have created accounts in Enki to develop their coding and tech skills.
It comes with an easy user interface and offers 1500+ lessons about 20+ programming languages. Look for Enki's Learn Mode to receive feedback from experienced coders. Opt for answering the interactive questions to learn the problem-solving skills. You can even revise the coding chapters that you have already completed reading in Enki.
5. Grasshopper
Grasshopper is designed for beginners who want to learn more about JavaScript. And, this free mobile application offers challenging lessons to develop the ability to use JS. You can even seamlessly use Grasshopper in different web browsers along with iOS and Android devices. Learn about the essential Javascript features and how to use them while designing websites/apps via Grasshopper.
Get real-time feedback from the professional coder while learning the basic coding concept. And, you need to collect points by answering the puzzles to get to the next level. Moreover, Grasshopeprs's coding lessons can help you to get a clear understanding of JavaScript within a few weeks. So, if you are new to programming, this application is the best bet for you.
6. Mimo
With the emergence of applications like Mimo, code learning has become easier to adapt. More than 10 million people have downloaded this application to develop their programming skills. Moreover, 10,000+ users daily access Mimo to learn how to use coding while designing apps, websites or games. Move to the "Learn to Code" section and check the video on how Netflix adds the most-watched movies or shows section.
Mimo's online coding courses are designed for both advanced coders and beginners. Further, both the iOS and Android device owners get to know about major programming courses, like C++, JavaScript, and Swift. It comes with user-friendly features, flexible interface and makes code learning simple with streaks and awards.
7. Encode
With this JavaScript-based Android app, beginners can learn Python, HTML, CSS and Javascript. Turn on its "Offline Mode" option to continue learning about the different codes even without an internet connection. Encode comes with plenty of programming lessons that can help you to progress further in this field.
Moreover, this coding app contains an easy user interface and provides in-depth knowledge about coding. Opt for checking the video tutorials of coding and cover the online assignments to understand the coding concept.
8. Programming Hero
The prime goal of creating a Programming Hero is to help beginners to know about how coding helps in website development. Along with a web development course, this app is currently offering mobile development courses.
Moreover, with Programming Hero, the learners can know about the fundamentals of HTML, JavaScript, CSS and Bootstrap. So, download this app on Android or iOS devices and exchange your coding knowledge with other users.
9. Khan Academy
More than 100 million people have used this platform for its easy-to-access code learning programs. Additionally, Khan Academy offers different computer programming courses in SQL, HTML and JavaScript.
Do you know what the best part about this coding app is? You don't need to opt for paying a monthly/yearly subscription to use Khan Academy. Simply download this app on your smartphone and sharpen your coding skills with many interactive videos and blogs.
10. Easy Coder
Do you have an interest in learning Java programming? Then, EasyCoder can be the ideal code learning app on the go. Moreover, this app comes with simple and easy to understand lessons and tutorials. And, you need to undergo online training courses to get enlightened about Java.
Check the videos and answer the questions that are provided after each chapter to enhance the coding capabilities. Unfortunately, EasyCoder doesn't provide free service, and you have to make an on-time payment to use it. 
Are there any Free Code Learning Apps Available for Android and iOS users?
You don't always need a computer or laptop to learn the essential coding programs. There are hefty free mobile applications that provide relative information about codes. With DataCamp, you can learn about Python, R and SQL from its 300+ courses.
There are even coding apps like — SpriteBox or Tynker which are designed for advanced kids that teach coding with fun games. So, what are you waiting for? Download a mobile app and become a veteran coder.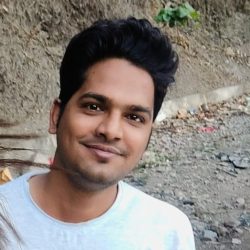 Latest posts by Karan Singh
(see all)