Avoid the Top 12 Mistakes Made By Beginners in Digital Marketing
We are currently living in the age of the internet, and that means your business must cater to it. Promoting your business, your brand, and your product or service can all benefit from digital marketing.
There is an audience to be reached online and a reputation to build from your presence. There is, however, a right and a wrong way to do digital marketing. Check out these common mistakes to make sure you are doing it effectively.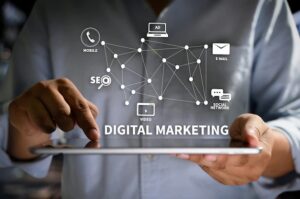 Avoid the Top 12 Mistakes Made By Beginners in Digital Marketing
1. Lack of a Blog
Keep in mind that you are attempting to sell yourself as a dependable industry leader in addition to your website as an organization. You will develop yourself as a voice to be trusted by publishing blog content that is worthwhile, informative, and accessible. Additionally, every blog post adds another page to your site's index, and as your site's index grows, so does its visibility in Google search results.
Not only should the blog be created, but it should also be updated. Ask questions and get answers in the comments area. Post interviews with experts in your area or guest articles from other authors. Use this blog post writing guide to generate the most engaging posts possible.
2. Ignoring the needs of mobile users
Worldwide online traffic from mobile devices makes for 50 percent of all traffic. In order to make sure that the load time on mobile devices is as quick as it is on desktop, remember to optimize your site for mobile users as well. Make sure your website's appearance has been modified to be seen on mobile devices.
3. Insufficient Use of Keyword Research
It's important to concentrate on SEO since potential customers need to be able to locate you online. Find the keywords that are most relevant, receive a large number of searches, and are very simple to rank for. Then, keep an eye on where you rank by each keyword, how much traffic it brings in, and whether or not the people it comes in convert to leads.
4. Using social media carefully
You could consider that you can avoid using social media. I'm sorry to say, but you're mistaken! It's crucial for converting leads into paying buyers. You may advertise your online business by sharing your content, connecting with your audience, and interacting with users. But learn why you want a social media manager before attempting to handle it all alone.
5. Not Providing Discounts and Offers
According to a Retail Me Not poll, two-thirds of buyers made an immediate purchase just to take full advantage of a discount. On the homepage or at a moment when customers may abandon their cart, online discount coupons or limited-time offers are excellent pop-ups for your website. Moreover, your website needs a call to action that might be encouraged by a discount.
6. Ignoring the Rivals
There most likely is another individual out there offering what you do. Find a method to stand out rather than assuming they don't exist. Determine what makes your company unique, and then emphasize it on your website. Your website should make it crystal-clear how you stand apart from the competitors.
7. Having a Confusing Strategy
There are no goals to assess or procedures supported by research without a plan and a vision. It's often a waste of time, money, and energy to do this. By determining your target market, establishing realistic goals, understanding what it will take to reach those goals, and monitoring your results, you can start developing your marketing strategy.
8. Reaching a Wide Audience
It is wasteful to use your marketing budget to try to reach as many consumers as you can. Decide on a target market that is clearly defined to generate more leads that are appropriate.
Never rely on expert estimates or assumptions to identify who your audience is. Find out who your target market is and how to best reach them by conducting a study.
9. Refusing to Use Social Proof
Observing examples of contented, happy consumers inspires more conversions. Your website visitors can be confident that other people are satisfied with your company by reading reviews, case studies, and success stories. They can have confidence in the fact that they will be, too.
10. Receiving Poor Customer Service
A visitor who has never purchased previously from you is taking a chance if they decide to conduct business with you. Since 70% of consumers will continue doing business with you if their issues were fully resolved, providing excellent customer service is essential for minimizing that risk.
Provide support in a prominent location on your website so that visitors are aware that it is provided. This might be a contact page, a virtual chat room available around-the-clock, a helpline, or any other means. Just make sure that everyone who visits your website can easily see that they may get support if they require it.
11. Ignoring your leads' tracking
Many traffic sources, including keywords, email screen passes, referring links, social media, etc., can produce online leads. While one of those sources may constantly bring in leads that become customers, another might only do so periodically. Knowing this will help you change your plan accordingly.
12. Having a poorly designed website
A call to action and an effective landing page should be present on any website built with digital marketing in mind. Moreover, any sales or discounts must to be prominently featured. It's essential to have a welcoming and educational website if you want to convert visitors into potential leads.
Conclusion
There are benefits to using digital marketing, and it's up to you whether you want to try them out or just disregard what digit marketing can do to benefit your company. Here we see which mistake we should don't do in the digital marketing field. Digital marketing is boosting your business worldwide. If you learn digital marketing in Surat then Simba Institute has the best digital marketing course that change your life.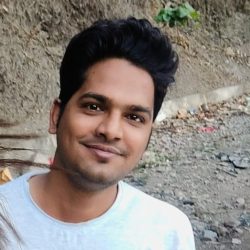 Latest posts by Karan Singh
(see all)