Top 10 Best Camp Management Software for 2023 Updated List
If you are looking to travel for long journeys or trips, camping is a foremost related aspect to deal with basic traveling requirements. Camping includes several concerned sources, such as managing schedules, bookings, payment records, staff, collaborators' data, and other event planning. 
People like students or other tourists usually plan to launch their outing during summer or winter vacations. Holidaymakers require proper facilities and budget planning for a temporary stay, which can be achieved through Camp Management Software.
Camp software helps manage trips and enables users to better plan and enjoy the real glance and excitement of recreation. With the help of technology, all participants can get announcements and other status updates during outside campaigns. Here are some prominent software suggestions for starting a great camping experience: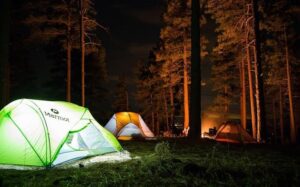 Top 10 Best Camp Management Software for 2023
1. CampSite
CampSite is an ideal software for managing the diverse tasks related to the members and other stakeholders who are part of any event or camp organization. A powerful web-based controlling board helps monitor the various ongoing activities, whether that are temporary camp location, administrative efforts, alumni tracking, and others. There are several useful features to help the members and other concerned faculty, such as reporting, basic camp registration, parent dashboard, and other transportation details. 
2. Regpack
Regpack is a centralized software bringing diverse queries and camping reports effectively by allowing users to get registrations, online bill updates, customizable payment methods, and others. With the help of this, users can better collaborate with each other to get the details and latest continuing orientations to enjoy the camping experience. 
One of the prominent feature of the software is to manage the different events through complete organization and a smart dashboard system.
3. CampDoc
CampDoc is a cloud-oriented record system management software that provides different services, such as payment processing, camping updates, online registration, medical reports, and other customize templates. Users can update their concerned records through a comprehensive dashboard that can be monitored by different people from anywhere. Families, travelers, patients, and various other people can track the reports and latest progress related to any specific or special event orientation. 
4. Cogran
Cogran is a cloud-supportive camp management software that is designed to host and organize various recreation festivities like online event registration, sports leagues, reservations, other administrative reports, etc. Parents can easily get updates about their children when they are on a trip, and departmental faculties can manage several upcoming events through calendar support. One of its significant features is the accessibility from diverse locations. 
5. Playbook
Playbook is a club management software system that helps you enjoy the camping experience with several useful functions, such as registration, calendar support, finance reporting, credit packages, and others. All the insights could be observed through an effective dashboard where templates and metrics can be customized as well.
Automated bookkeeping facilitates users to receive multiple reporting, scheduling, parent portal, payment records, and other packages in an all-in-one place. 
6. Cobalt Silver 
Cobalt Silver is a useful cloud-based camp managing software used to engage different events and trips through the complete record of payments, total participants, description, date, invoices, and others. Not only does it helps regarding camping, but it also facilitates boosting sales and marketing. Complete financial records are managed through proper templates where anyone can observe analytics and overall progress reports. 
7. CampiumDB
CampiumDB is a highly structured database management software where you can host camp or event organizing, different check-in or out details, finance reporting, attendance records, paid invoices, and other statics. 
Emails and financial snapshots can be kept as proper records to sustain the whole money trail that can be accessed from anywhere. Different stakeholders like parents, clients, and others can get announcements and updates. 
8. CampWise
CampWise is a dynamic software that can make your trip & camping experience enjoyable by managing diverse manual tasks effectively record-keeping, finance reporting, food services, summer staff hiring, medical facilities, and other checkouts. 
The software can be used by different administrations, traveler agents, and other trip guidance groups to engage the participants through complete details and reservation facilities as well. 
9. UltraCamp
UltraCamp is a multiple functions supportive camping software that can organize the audience and participants to a centralized place where they can check the basic details of traveling like booking or other schedules. Users can log in by entering their password and name to get different announcements and guidelines of events. Staff and other accomplices can add their concerned information to the dashboard that may inform everyone collectively.
10. Bookeo
Bookeo is a useful software specially designed to meet the tours' requirements like class scheduling, booking, appointments, and many more. It is equally helpful for the personalized use and business clients where they can manage the complex tasks effectively. POS payment system helps users deal with financial affairs, and consumers' records are presented with a detailed description. 
Final Thoughts
The described software are some of effective items that can handle multiple tasks and provide great relaxation to the users. If someone is looking towards the upcoming event or trying to create a personal event for groups and multiple members, then these software could be your ideal choice to automate the camping experience.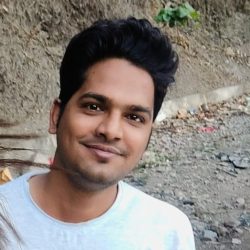 Latest posts by Karan Singh
(see all)