10 Best Photography Apps to Help you Explore your Love
Nowadays, you can find apps to accelerate pretty much all types of hobbies and interests. Moreover, you also get numerous options to choose from. Now, there's quite a wide range of tools that you need for photography. Not only that, but you'd want to find the best one for each category. And, that's not always an easy task, especially when you're running on a busy schedule. So, we can help you find the overall best options that you can choose from.
Top 10 Photography Apps that you must try
Editing is one of the most crucial parts of photography. But, there are other important parts to focus on as well. And, these include location-finding, weather forecasting, and assistance, as well as sharing applications.
So, our list will include the best options for all these categories. Some of these apps might be compatible with your device yet can't run on it. In such cases, you must reach out to the UAE Technician to fix any issues with your device.
List of The 10 Best Photography Apps to Help you Explore your Love
1. Pixlr
Have you just started exploring photography? Then, you must not go for professional editing software right away. Instead, you must go for apps that were built with non-professionals and beginners in mind. Pixlr is one of the best apps that you'll find in that category.
It has all the editing tools that you'd ever need. Moreover, they're quite easy to use as well. Apart from that, it also has a feature for sharing your photos. You can use it on pretty much all devices as it's a cross-platform application. Also, it offers a very affordable monthly subscription.
2. Adobe Photoshop Elements
This is one of the best apps for making photo editing simpler for you. So, it's a perfect choice for you if you find editing your pictures too complicated. With its AI functions, this app will save a significant amount of your time and effort. It can automatically edit your photos to an optimal level.
It also allows you fewer manual editing options as compared to many other apps. But, that doesn't affect its performance in any way, and it accomplishes the tasks perfectly. Apart from that, it also has quite a reasonable monthly subscription charge.
3. Adobe Photoshop CC
This app is a perfect choice for users who have significant experience in photography. It comes with a wide range of tools and customisations. You'll even find this app suitable for professional purposes. Not only that, but it's a must-have if you want to make progress in photo editing.
But, you might need some time to learn how to utilise this app to its best. Apart from its great features, this app offers you a budget-friendly monthly subscription.
4. PicsArt
Looking for a photo editor that runs on mobiles, as well as desktops and laptops? Then, PicsArt is one of the best options out there for you. It's one of the best photography apps that both beginners, and professionals, can use. So, it's easy to use and comes with all the tools and features that you'd need. It comes with a wide range of stickers, filters, templates, and more.
This app also allows you to use your creativity and create new designs. Most importantly, it's completely free to download and use. So, it can fulfil a wide range of purposes without any cost.
5. Google Photos
You might have quite a large volume of photos to store. Especially so in case you're a professional photographer. Now, you can simply store them in multiple storage devices. But, they don't have the optimal level of security that way. Moreover, it's not convenient to manage multiple storage devices. Besides, you need not do that when you have cloud storage for this purpose.
Google Photos is one of the best tools you'll find for saving your photos in cloud storage. However, it might reduce their resolutions a little while doing that. Also, this app has been completely made pay-to-use recently. Yet, it's a great choice for storing your photos.
6. Resizing.app
You may often require to change the size of your photos for various purposes. Now, there are many online tools and apps for that purpose. But, Resizing.app is one of the easiest ones to use among them. Very few other tools can apps and tools can match it in terms of ease of use. All you need to do is insert any image from your device and set the new size. It will convert your photo within a matter of seconds after that.
Apart from resizing, you can also convert the format of your image with this tool. Also, you need not export them to your device as they already get saved. But, it doesn't have any editing features available.
7. Capture One
This app offers you all the tools that you need for professional photo editing. But that doesn't mean it's meant only for professionals. You would love to use this app as a beginner as well. So, it's one of those alternatives that perfectly suit experienced users as well as newcomers. It's truly a must-have tool for getting yourself far ahead in the field of photography.
Apart from editing, you can also use this app for tethered photography and raw image processing. You can also get a month-long free trial with this app.
8. Gimp
Looking for a completely free-to-use beginner-friendly photo editor? Then, Gimp is the best bet you can have in that category. Since it's open-source, that means you can download and use it free of cost. Moreover, that also means that you can take part in developing this software further. It's also a great alternative for newcomers to photography.
You can use Gimp for a wide range of purposes, including image manipulation and free-form drawing. Apart from that, it also allows you to perform various specialised tasks. Also, you need not even worry about ads as they don't feature in this app.
9. Google Earth
As a photographer, you'll often need to look for a good location. Now, you might not find it convenient to visit different locations and check them out. Especially, if you run on a busy schedule every day. For such situations, you can entirely rely on Google Earth for finding a good location. It's a must-have for outdoor photography.
It shows you a 3D of any location that you want to look at. All you have to do is search for a place that you have in mind. You can then take a look at locations around it on the map as well.
10. AccuWeather
In certain cases, especially for outdoor photography, you'd want to keep the weather in consideration. After all, that plays quite a crucial role in planning a shoot. That's where the various forecasting apps can help you out. They can let you know the weather conditions of a particular day about a week in advance.
But, you might have concerns regarding the accuracy of their forecasts. With AccuWeather, you need not worry about such things. This app is cross-platform like the others mentioned here.
Parting away……
The above-mentioned apps are the best that you can use to accelerate your photography skill. They occupy the top positions among their types. So all of them can provide you with good results. But, you must go for the one that best suits your requirements. 
If you want to get free Instagram likes for your posts and photos on Instagram in an organic way, Followers Gallery is worth a try.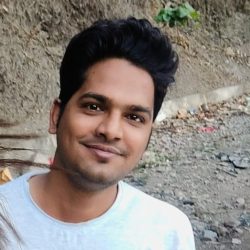 Latest posts by Karan Singh
(see all)