How to Check Emirates ID Status Online in the UAE?
In the Emirates countries, it is very important to check your Emirates ID status time to time because this ID is connected with your financial and other governmental activities. If your ID got expired then you can't even do a transaction with your bank account. So, it better to keep an eye on the status of you Emirates ID. Have a look how to check you Emirates ID status–
Steps to check Emirates ID Status
Step 1- Visit official website: Go to the home page emirates govt official online site which is www.id.gov.ae/ this site will appear in the Arabic language.
If you don't know Arabic then at the homepage you will see the option English click on that. After clicking on that the whole site will be converted in English.
Step 2- Click on ID Card in the menu: Next, you will see the option ID card on the page click on that.
Step 3- Select ID Number button and enter your ID number: At the next page, you will be directed to the link where you can check your ID card status. At the left of the page, you will see the option check application status.
Step 4- You can fill the application number or ID number in the given boxes and then click on the option check status.
Step 5- once clicking on that you will see all the details of your application ID at the next page including the expiry date and ID card status.
At the site, you will see all the info about ID card. ID card has the following benefits like-
It is more like portable personal data because the card has a chip with it which contains every detail of you.
It helps you in case of international standard verification.
It can be used for safe and secure e-services.
It protects an individual's identification.
It protects from a fraud and theft headache because your data is saved with the government with authentication.
ID CARD PIN
Id card pin is a like an ATM card pin which is activated after you card is being made. It helps to unlock the gateway to reach your information. It is made of 4 digits.
Reactivation of PIN
Suppose your card is locked because of attempting the wrong pin then no issues. Simply visit your nearest registration center and notify there to reactivate your card PIN. Go along with your ID card because in the process of reactivation you will need it.
Strong Point of the ID
The strong point of the card is you have to set 3 steps of authentication. These steps are ID card, PIN code and your fingerprint. With these steps, this ID card becomes safer.
Contact
for more queries here is the address of Emirates head office and contacts- Khalifa city 12th Street, near Al Forsan Resort P.O. Box: 47999 Abu Dhabi, United Arab Emirates Tel: +971 2 4955555 Fax: +971 2 4955550 Email: contactus@emiratesid.ae So, checking the Emirates ID card status is not a big deal. Anyone can use it very easily.
APPLICATION LOG HISTORY
Users can also use the on-screen 'Application History Log' to view a complete timeline of their Emirates ID application. The stated information in that section will include:
Date of application submission

The date on which the application was sent for printing

Date of information verification

The date on which the card was printed

The date on which the card was sent to the post office to be dispatched
FAQS
1. HOW TO CONTACT THE ICA FOR QUERIES, ASSISTANCE AND COMPLAINTS REGARDING EMIRATES ID STATUS?
Residents can contact ICA customer representatives at 600-522-222 for all of their queries. Customers can also seek help for their queries from the 'Ask Hamad' chatbot service available on the ICA website.
2. WHAT ARE THE CHARGES FOR AN EMIRATES ID STATUS CHECK?
The Emirates ID status check is a free service.
This concludes our guide of how to check the status of an Emirates ID in the UAE! We hope you find it useful.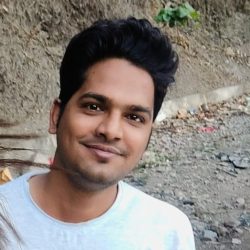 Latest posts by Karan Singh
(see all)