Discovering London's Timeless Charm
London is the vibrant and historic capital of England. It's always in my travel bucket. Finally, the day came when I went on an unforgettable trip to this amazing city. And what better way to start my journey than with British Airways. British Airways is known for impeccable service and reliability.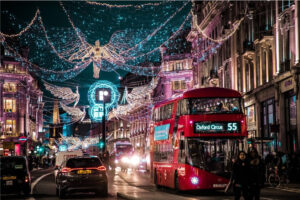 Day 1: Arrival and Exploring the City's Landmarks
Excitement filled the air as my British Airways flight landed at Heathrow. It was a smooth and comfortable trip and I could come away well rested. I was fully prepared to walk the beautiful streets of London. I stayed in a centrally located hotel and wasted no time exploring the sights of the city. 
First on my list is the historic Tower of London. Entering this medieval castle, I was transported back in time. Surrounded by centuries of rich history. I was mesmerized by the crown jewels on display. I was in awe as I looked at the shiny jewels and symbolic fabric.
Day 2: Immersing in Art and Culture
London is a haven for art lovers. I couldn't wait to discover for myself that I was an art lover myself. I started my day with a visit to the British Museum. It has an extensive collection of art from around the world. Each exhibit reflected the cultural diversity of our global heritage, from the iconic Rosetta stone to the Elgin diamond. 
Then, I walked the picturesque streets of Covent Garden. I soaked in the warm weather. The Royal Opera House stood beautifully in front of me. I was lucky enough to catch the timeless melodies.
Day 3: Experiencing British Cuisine and Royal Splendor
No visit to London would be complete without sampling its delicacies. I decided to have a traditional afternoon tea at The Ritz. It was a luxurious, richly British experience with delicious sandwiches, freshly baked scones and a variety of aromatic teas. 
The afternoon was spent exploring the grandeur of Buckingham Palace. It is the official residence of the British monarch. I saw the Changing of the Guard ceremony. It was a really amazing thing. I watched the soldiers march with precision and pride in their shining uniforms.
Day 4: Roaming through Parks and Gardens
London's green spaces are known for their beauty and tranquility. I spent the whole day immersed in nature. Hyde Park provided an escape from the bustling city with its sprawling lawns and tranquil serpentine lake. I picked up a bike and cycled down the street. There were blooming flowers and beautiful butterflies that I loved. 
Later I explored the lovely Kew Gardens. It is a UNESCO World Heritage Site. Lush landscaping, beautiful glass houses and the famous treetop walks left me in awe of the wonders of nature.
Day 5: Unforgettable Thames River Cruise
I went for a scenic walk along the Thames to end my London trip. This lovely trip was arranged at a lean time for British Airways. It allowed us to capture the iconic landmarks of the city with a different perspective. I saw the stunning Tower Bridge, the Houses of Parliament and the stunning London Eye as I wandered along the river. 
I sat thinking about the memories I have made on this incredible journey as the sun went down on my last evening. London had far exceeded my expectations. British Airways was definitely the perfect partner. It ensured that my travel experience was smooth and enjoyable.
Conclusion:
With its rich history, vibrant culture and timeless beauty, London has occupied a special place in my heart. Exploring the city's landmarks, immersing itself in its art and culture, indulging in British food and walking along the Thames were some of the highlights of this unique trip that British Airways played a key role in this memorable journey, and provided a comfortable and reliable mode of transportation Leaving this wonderful city behind, I knew I would cherish the memories of my London getaway forever.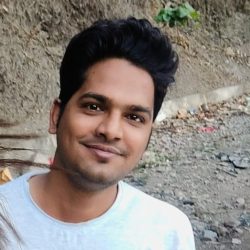 Latest posts by Karan Singh
(see all)