How Much Does a WordPress Website Development Cost?
WordPress might have begun as a simple blogging platform. But, it has developed into a fully-fledged content management system.
WordPress is open-source software that is free to download and use. You can set up a free account; however, the free website has certain limitations.
If you have planned to get a WordPress website designed, you must be wondering about WordPress website development costs. 
There are several cost-driving factors for WordPress website development cost. It comprises the type of website, the business objective of the website, website design layout, and various features. 
Apart from that, there are domain names, hosting, templates, plugins, and more components you may need to pay to get your preferred WordPress website.
I have mentioned some cost-driving factors that would provide you with a better knowledge of WordPress website development costs.
Let's dive in!
Mentioned some cost-driving factors
1. Hosting
Hosting is a crucial cost-driving factor for any website. It will allow users to access your website on the internet. The estimated cost ranges from $8-20 per month. Various hosting plans are available in the market, but you should choose a suitable one.
2. Domain Name
The domain name will give identity to your website. Many hosting providers provide a free domain with your hosting plans. Otherwise, you can go for a paid domain name. It costs around $10-15 per year to purchase and hold a domain name.
3. Themes
Themes play a vital role in designing a WordPress website. You have the option to choose free or paid WordPress themes. However, WordPress themes that come free include fewer features. 
If you have a low budget, you can opt for free themes such as Astra, Knight, etc. However, WordPress themes that come free include fewer features. 
On the contrary, if you want your website to be responsive, intuitive, eye-catching design, and with a bundle of functionalities, you can consider taking the assistance of a WordPress website development company. The cost of WordPress themes ranges from $10 to $200. 
4. Templates
There are numerous free website templates available to use in WordPress. Nevertheless, if you need more advanced or custom templates, you will have to buy a premium template or build a custom one to increase the cost.
5. SSL Certificates
The security of a website is a critical aspect of any website. You need to have robust security features to protect your valuable data and website content from potential hackers. 
To upgrade the security of your WordPress website, you should purchase an SSL certificate. Adding a premium SSL certificate will increase the price of the WordPress website.
6. Plugins 
Plugins are similar to apps or extensions for your WordPress website. There are 59,000+ free plugins for WordPress, for example, contact form, gallery, etc. You will require to install plugins to add specific features to your site.
If you build a simple version of the website to display your products or services, you can use free plugins.
Nonetheless, if you want to make an advanced version of the website and require more features, you can consider opting for premium plugins. The more plugins you will add, the more it will increase the costs. 
Cost of Low Budget WordPress Website
You can create a fully functional, low-budget WordPress website for under $100. Foremost, you will require a domain name and web hosting.
You need to install the WordPress CMS on your hosting account. 

The domain name typically costs around $14.99/ year, and web hosting typically costs $7.99 / month.

Next, you have to select the design for your website by using a free template.

Add specific features such as a contact form, slider, photo gallery, etc.
Features You Get With Low Budget Website
WPForms Lite: Adding contact forms to the website

SeedProd Lite: Without any code, you can create custom landing pages.

All in One SEO: Enhance your website's SEO ranking.

MonsterInsights Free:

WP Super Cache: Enhance website speed.
Estimate Cost: $46 – $100 per year
Cost of WordPress Website With Advanced Features
Adding more advanced features to your website will surely increase the development cost. You can get a robust hosting configuration and add a premium WordPress template for your site. You will get the pro versions of every feature mentioned on low budget website. 
Features You Get With Advanced Website 
WPForms Pro

SeedProd Pro 

MonsterInsights Pro

All in One SEO Pro 
Estimate Cost: The cost will depend on the premium WordPress plugins and services. It can range from $500 and $1000 per year.
Conclusion
Above mentioned factors are liable for the cost of a WordPress Website. WordPress costs depend on its exceptional design, responsiveness, page loading speed, hosting, plugins, and themes you use. The cost to create a WordPress website for a business ranges from $75 to $115,000.
If you need to create a WordPress website and are wondering which WordPress themes and plugins can enhance your website productivity and scalability. In that scenario, you can opt for a dedicated WordPress website development company to manage your website and grow your business.
Author Bio
Tom Hardy has 10+ years of experience as a web developer in Sparx IT Solutions. He has worked with prominent WordPress development companies. He has up-to-date knowledge of content management systems and web platforms.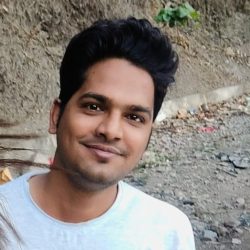 Latest posts by Karan Singh
(see all)