How Much Does It Cost to Develop an App Like Airbnb?
("To reach all your audience, it is best to develop apps for both Android and iOS. You can also choose cross-platform development to save time and money. Below given is the list of professionals you need for native app development.)
Project Manager

Android developers

iOS developers

UI/UX designer

Front-end developers

Back-end developers

QA engineer")
To ensure even more quality to the app development that can hit such a global success among the users it is reasonable to address the azure cloud solution architect services. Azure, a Microsoft-designed cloud computing environment, owns just about everything to assist businesses in yielding a competitive edge and advancing tech-wise.
Given that, the number of businesses that choose to migrate to the cloud environment tends on growing, Azure's platform gains momentum due to its conspicuous benefits:
Cost-efficiency – pay-as-you-go payment model allows businesses to pay for the exact job to be done, ensuring the budget is safe from exhaustion.

Scalability – depending on the needs, computer power can be scaled up or down.
Availability – very insignificant annual downtime time (4.38 hours in general).

Enhanced security – high data protection is assured.
To hire an Azure cloud solution architect, or a team of Azure cloud specialists poses no problem at all provided that the global market for hiring is rich and excessively available. A plethora of options can satisfy any business needs, requirements, and resources' potential. Knowing the pros and cons of any hiring model, plus understanding the regional employment peculiarities will help the company to find a nearshore team in Latvia, outsource the project to a dedicated team in Ukraine, or hire a freelance cloud specialist from the UK. 
People across the world love to travel and it is one of the reasons the travel industry is expanding at such a rapid speed. But we all miss home while traveling. Don't we? Hotel rooms are incapable of giving the comfort we feel at home. But what if you can offer a home-like experience to travelers? Airbnb did exactly the same.
In 2008, Airbnb launched its website during Democratic National Convention and received 80 bookings by giving rooms on rent to travelers. Airbnb then started offering rental services for apartments, yachts, and even houseboats.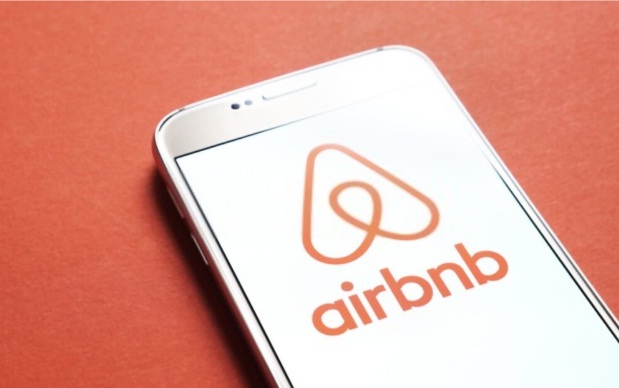 Today Airbnb has become a marketplace allowing property owners to showcase their properties for rent and for travelers to explore new places. Airbnb has 6 million active listings of property across 100K cities and towns.
For an entrepreneur, from a business point of view, these numbers are quite tempting. If you are also interested in entering this business and wish to build an app like Airbnb, the first question that will come to mind is how much will it cost to build an app like air bnb.
Knowing that lets us understand the structure of the app to further understand the hourly distribution of the app features.
App Structure Based on Roles
To make an Airbnb app-like structure, it will be divided into three parts based on the roles.
Someone who is willing to rent his own residential property. The admin will get the commission from hosts upon each confirmed booking.
Travelers, families, professionals, or anyone who are away from home and are looking for accommodation in a different city, state, or country. The admin will receive fees from the guest upon every confirmed booking as a convenience fee.
 

Admin:

The one who manages all the host and guest activities.
Number of Hours Required for Development
The table below comprises estimated hours spent developing backend features, the front end and the project management. This way you will be able to get an estimated idea of total hours required to get the bug free app up and running.
Making the Structure
To make the structure of app you have to do following things:
Implementation of APIs and libraries

Set up project and database
Estimated hours: 60
Login and Sign Up
Customers sign up via social media or email and a detailed sign up for property owners with property listings.
Estimated hours: 120
Profile
Create detailed profile for:
Owner of the place (Host)

Customer or app user
Estimated hours: 20
App Framework Setting
To customize and configure data, you will need following things:
Push notification 

Favorites

Currency 

Payment methods
Estimated hours: 60
Filters
Give users the wide range of options to choose from like:
Number of people

Check-in/ check-out dates

Room/ house type

Location

Price
Estimated hours: 140
Description of a Particular Room
Every time the user opens a particular property, it will show photos, ratings, maps, reviews, available dates, and terms & conditions if any.
Estimated hours: 140
Live Chat
Customers can easily talk with the property owners.
Estimated hours: 100 hours
Refer and earn
Customers can share the app with family and friends.
Estimated hours: 30 hours
UI/UX Design
This will include designing every part of the application.  
Estimated hours: 300 hours
Quality Assurance
Testing the app to ensure it is bug free. 
Estimated hours: 350 hours
Project Management
It will include everything from start to end of the project.
Estimated hours: 200 hours
Hire Professionals
To reach all your audience, it is best to develop apps for both Android and iOS. You can also choose cross-platform development to save time and money. Below given is the list of professionals you need for native app development.
Project Manager

Android developers

iOS developers

UI/UX designer

Front-end developers

Back-end developers

QA engineer
There are two things you can do to hire these professionals. Either hire them individually or hire a company that will take care of the development process from start to end. Most freelancers or companies charge hourly rates. Developers from different countries have different hourly rates.
India:

$10-$80/hour

Australia:

$50-$150/hour

Western Europe:

$30-$170/hour

Eastern Europe:

$20-$150/hour

USA/Canada:

$50-$250/hour
To determine the total cost to build an app like Airbnb will depend on where you are choosing to get your app developed from. According to the table we previously saw, it will take almost 1300 to 1500  hours depending on the features you want for your app. You can simply multiply the hourly rate by the total number of hours and you will have your total cost. As per the market, the average cost for the Airbnb app development will be from $40,000 to $60,000.
Conclusion
Now that Covid-19 has slowed down, the travel industry has started blooming again. You can start with your country or region where Airbnb is not that well established. This way Airbnb app development can turn out to be profitable for you as well. For development purposes, you know the estimated hours and the hourly rates as discussed above. It is on you to choose the developer or development company according to your budget. Finding freelancers and collaborating with them can be a challenging task. We suggest you prefer a development company for a more professional and quality output of your app.
Summary:

 
Advancement in technology has miraculously changed the way e-hospitality businesses work. Apps like Airbnb have changed the game by offering services that give a home-like feeling to travelers. If you are interested in building an app like Airbnb, this article will tell how much it will cost to develop it and at what time. 
Author Bio:
Maulik Shah is the CEO of BiztechCS, an Airbnb app developer from India. Maulik likes to explore beyond his comfort zone. When it comes to writing for the blog, his contribution is priceless. No one else on the team can bring the deep industry knowledge to articles that he has. However, his door is always open and he is generous with sharing that knowledge.