How to Hire a Web Development Company?
Undoubtedly, the internet has provided us with the ease of hiring a skilled web development company. You can google, and there you will find numerous companies claiming them to be the best. But simultaneously, it becomes a time-taking process to choose the reliable one. 
Therefore, if you want the market-ready site for your business on the first go, you must know the process. In this blog, we will uncover the process of hiring a website development company with the requisite expertise. Let's get started with the discussion. 
Must-Have Steps To Hire A Web Development Company
Step 1: Define Your Requirements
Have a clear idea about your project
In the first step, you should brainstorm your ideas and give them a structured form. Before you start your search for the tech partner, you must clarify competitors, target audience, project outcome, time duration, etc. 
Develop a roadmap for the developers
By roadmap, we mean formulating a document comprising all your ideas and necessary points. This document will help developers understand your project better by offering information about time, budget, and other essential details. 
Step 2: Decide on Geographical Location
Based on location and timezone, you have two alternatives. Both choices have their associated pros and cons. You need to evaluate your preferences and availability of resources to decide.  
Onshore development companies:

They operate within the same country or time zone. If you opt for an onshore web development company, communication will be more efficient as both parties will be in the same time zone. But at the same time, it will increase your project costs.
Offshore development companies:

These companies operate in other countries and time zones. It reduces the project costs as additional resources are available at lower prices. But differences in time zones cause communication issues and cultural dissimilarities in user experience design.
Steps 3: Consideration For Hiring 
Experience can be a game-changer 
The experience of a web development company plays a pivotal role. When you hire web developers with appropriate skills from a web development company , the chances of your project increase multiple times. Therefore analyze whether the company has experience in similar niches, tools, and technologies involved in your project. 
Check on relevant technical skills
If you want quality work and proficient developers, then check out the technical skills of the developers. Make sure you select a tech partner that will have exposure to the basics of required programming languages. You can either opt for front-end or back-end developer or both as per project requisites.
Web development companies demonstrate their past successful work on their website. If you want to know the developer's quality of work, strengths, experience, and weaknesses, then analyze their portfolio thoroughly. Additionally, you should look at their past client's testimonials on the company's site which will assist you in making a more informed decision. 
Many review sites such as Clutch and GoodFirms can provide insights about past clients' experiences. It will help you find out their domain expertise, proficiency in the programming language, engagement model, and so forth. 
Finding a reliable tech partner is not challenging if you have the required understanding and knowledge. Therefore, give them a short sample task to find their technical competency and suitability for your project. Once you have shortlisted various companies, the following process is to select the most suitable one.
Communication and Soft Skills
Another crucial aspect before signing a Non-Disclosure Agreement (NDA) is evaluating their communication and soft skills. Communication skills are essential to be on the same page as the development team. Moreover, it reduces situations where misunderstandings or unclear requirements and features can prevail. 
Concluding Thoughts!!
Finding the right tech partner is not a tough job with the proper process and knowledge. All you need is to know about the process and hire a web development company. 
Above, we have shared almost all factors you should follow while choosing a web development company. You can discover and pick the best-suited website development services that match your project necessities with the above considerations.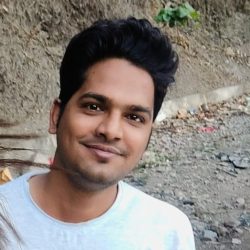 Latest posts by Karan Singh
(see all)