How to recover deleted files from pendrive in 4 Easy Steps
Importance of Data and Information
In today's generation data plays a vital role in an individual life. Daily we process some data over internet like registering a website, booking a online ticket. We also store data some precious data on the physical storage devices like pendrive, hard disk, floppy disk, CD/DVD etc. We keep this data for future references that will act as a proof.
But accidently, either the storage device gets corrupted or data gets deleted from these physical storage devices. In such cases we assume that now we have lost the data and backup can't be done. But don't worry in today's trend everything is possible.
What happens behind the scene?
Ever you've guessed what happens behind the scene if we delete some data from the storage devices. Whenever we delete some data actually the references of the data gets deleted from there the data still resides over there which we won't be able to see through normal file manager application. The space available can be utilized by storing other data.The data only gets deleted once we overwrite the data with new content.
Which tool is best to recover data?
I will suggest you guys to go with EaseUS data recovery wizard application. This application consists of free version as well as paid version. For small data you can use free version. But if your data is very big and confidential you should go with paid version that will help you to recover data easily and efficiently.
This application helps us to recover data from 550+ different file formats. Mostly people are concerns with these common files like Pdf, Images, Documents, Audio, Videos, png, jpg, .docx, .xlsx, .mp4, .mp3 and many more. It is capable to recover this data easily because of the algorithms written by the programmer. This algorithm is highly optimized that can also help to recover data that gets physical damages or device gets corrupted.
How to recover data from pendrive
To recover data from pendrive we need to follow some steps: In this article I will be explaining with the help of EaseUS Data recovery software.
Step 1: In order to recover data from pendrive you should first download and install this application called EaseUS data recovery wizard.
Step 2: Connect your pendrive to Laptop or Computer. After Connecting to the system select your pendrive.
Step 3: After selecting the pendrive you will be getting an option scan. This process can take time depending on your machine speed. It will entirely scan for all pendrive partition and runs the algorithm to recover data.
Step 4: Once the scan is successful you will getting an option to preview and recover the data. On clicking the preview option you can view the content of the data. On clicking the recover option you will be asked a location to recover the data. You can select any location and click on recover button to recover your data.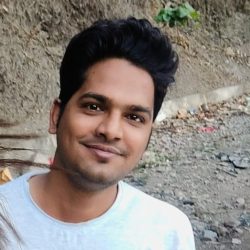 Latest posts by Karan Singh
(see all)