How to Start Earning from Writing?
The idea of earning money from writing may seem abstract at first. How do you find people to write texts, or copy, for? Moreover, how do you charge clients for your writing? According to Statista, over 70 million people in the US are freelancers as of 2022. Projections indicate that over 50% of the total workforce will be freelancing by 2027. 
Freelance professions have taken the world by storm in the past years in the wake of the global pandemic, and writing is no exception. Here's how you can start earning from writing, whether you're a professional writer or someone with a passion for the written word.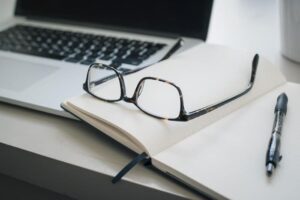 Create a Freelance Writing Presence
The most straightforward way to start earning from writing is to establish your presence on freelance platforms. There are dozens of platforms out there that act as middlemen for writers and clients in need of writing services. Some of the best choices include: 
Upwork

Freelancer

Textbroker

Fiverr
You can begin by simply creating your profiles on various platforms and exploring what the clients there usually need. As a writer, you'll need to learn how to be flexible with the types of writing you're comfortable with. Specialize in one of the niches like SEO, long-form article writing, or email content writing to attract more lucrative clients.
Write Guest Post Articles
Guest post writing is the type of writing where you write articles for various online platforms as a "guest" writer. Many of these won't attribute the content you wrote to you and instead publish it under a generic "by us" byline. 
Regardless, guest post writing is a very nice way for you to start earning a living by working directly with clients who need your skills. Using Trust My Paper as a writing tool to help you write, edit, and format any essays, articles, or papers you work on is also a neat idea. By writing more and more guest posts, you'll also slowly gather valuable proof of work and references to land even better clients.
Ghostwrite for Businesses Online
Ghostwriting is the type of writing in which you'll effectively give up intellectual property rights to your writing the moment you're paid. While this may seem counterintuitive, it's a great source of income, especially for young and inexperienced writers. 
Businesses around the world commission various copy from email campaigns to social media posts and SEO writing from ghostwriters. While your name may not be on a project, you'll still be able to use it in your resume or writer's portfolio as a sample of what you can do. Consider ghostwriting at least until you've found more stable and recurring clients down the line.
Publish Your Own Book
If you like creative writing and have a knack for prose, why not publish your own book? Self-publishing is very easy thanks to digital publishing platforms which offer fair royalty fees to writers. All you'll need to do is write your book – be it fiction, self-help, or anything else – and start the publication process. 
You'll effectively set up a passive income source and be able to collect royalties for every copy of your book sold on the online market. You can also get in touch with a college paper writer to help you either with your academic papers or with the final touches on your book. Self-publishing is very easy thanks to the web and you don't even need to have an agent to do it – try it out!
Become a Blogging Influencer
Starting your blog is hassle-free and you can begin publishing new articles in a matter of minutes. With a personal blog in your hands, you can start to specialize in an industry you're passionate about, such as travel or fitness. This will attract the attention of sponsors and brands that fit into your niche. 
Writing sponsored content for your blog and other social channels can bring you not only a commission but also free goodies and products. This will make you not only a writer but also an influencer who can promote the brands you believe in. Working as a blogger and an influencer is fun, and engaging, and you'll retain a sense of ownership and autonomy over your work at all times.
Starting to Earn from Writing
The toughest part about earning a living from writing online is the fact that you'll have to put some real effort into it at the start. Without a portfolio, references, or a writing resume, you'll have a bit of a difficult time in the beginning. 
However, as your first projects and commissions start to trickle in, you'll slowly grow to understand the industry and your role in it. Once that happens, you'll have an easier time pitching new ideas, projects, and opportunities to clients who might be interested in using your services.
Bio

:
Erica Sunarjo is a professional copywriter and chief writing editor at Best Essays Education. She is a prolific writer who enjoys working on various academic assignments, including essays, case studies, and research papers. Erica loves everything about being a writer, from research to editing and formatting each text she works on.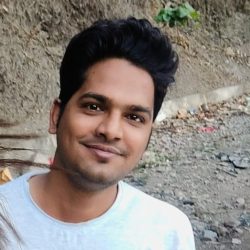 Latest posts by Karan Singh
(see all)