How to Start Studying Artificial Intelligence?
In 2022, many graduates want to build their careers in Artificial intelligence,  data analysis, and data science, as it is a growing and demanding field at present. They are trying to go through most of the world-class reliable resources to grasp the best of it. Now let us state in this article how to learn AI(artificial intelligence) but before that, let's have a look at what exactly AI is all about.
What is AI? 
The field of science that deals with the study of conducting the processes of human intelligence on a computer system is known as Artificial Intelligence (AI). This process involves collecting information from various sources, processing or using them, and producing conclusions. 
Artificial Intelligence includes reasoning, problem-solving,  natural language,  programming,  planning, and machine learning. The sectors such as robotics,  automation, and sophisticated computer software and programs are categorized as per career in Artificial Intelligence. In this article, we have mentioned some books, tutorials, and courses that are very helpful in studying and learning Artificial intelligence. 
Let's check out the books and AI courses you can opt for to learn more about this subject.
Books for Artificial Intelligence 
It has been said that books are best buddies of your knowledge. Hence to start learning about Artificial intelligence, one must start by reading books and collecting some information about it. Some of the helping books are mentioned as follows:
Artificial Intelligence: Learning Automation skills by Python 
This book is very effective for beginners, it covers each and every bit of the brief history of artificial intelligence. Different artificial neural networks are used in machine learning and states of machine learning. Learn to build an AI culture and deal with various problems related to daily lives. This book is written by Chris Baker.
Artificial Intelligence: An Essential Beginner's Guide to AI, Machine Learning, Robotics, The Internet of Things, Neural Networks, Deep Learning, Reinforcement Learning, and Our Future
This book is written by Neil Wilkins. It covers the basic concepts and features of AI and Machine learning. It also dives into AI employment and AI ethics. This will definitely support you with the best tactics and knowledge.
Artificial Intelligence and Machine Learning 
The author of this book is Chandra S.S.V. This book mainly focuses on the undergraduates and postgraduates who are from computer science and various engineering streams. It consists of basic conceptual knowledge with some of the learning tactics such as reinforced,  unsupervised,  supervised, and statistical learning. In this book, the author defines various pseudo-codes and algorithms for each of the topics mentioned.
Python: Beginner's Guide to Artificial Intelligence
This book provides you with knowledge of deep learning,  machine learning, Tensor flow,  data analysis,  and the fundamentals of AI. You gain information about designing and implementing real-world AI-based problems. The authors of this book are Rahul Kumar,  Ankit Dixit,  Amir Ziai, Mathew Lamons, and Denis Rothman.
Online courses for  learning AI 
After taking some of the best books for AI learning, various online courses can enhance your practical experience in AI. Let's have a look at some of them. Majorly, AI can be categorized into three levels namely Artificial Narrow Intelligence,  Artificial General Intelligence, and Artificial Super Intelligence. By taking online courses and tutorials, you may expect to learn the following things :
Understand fundamental and theoretical concepts.

Machine Learning Algorithms 

Different AI applications like games, self-driven cars, real-time issues, etc 

Deep learning and data processing 

Get ace level of coding skill in AI 

Will be able to build intuitions 

Will be able to apply theoretical knowledge to real-time problems. 
Artificial Intelligence Engineer Master's Program (Simplilearn) 
This course has 8x higher live interaction for in-depth learning. You get full-time access to all video lectures. It has 3 Capstone and 12 industry-relevant projects for practical learning. It provides you with code templates that can be copied and used for your own project. It is an intuitive tutorial that includes exclusive Hackathons, Masterclasses, and Ask-Me-Anything sessions by IBM. It gives you a certificate of completion.
Intro to Artificial Intelligence (Udacity) 
It is a free course provided by Udacity. It covers fundamentals of AI such as Statistics,  Uncertainty principles, Bayes Network, etc. It also offers ML learning and planning, information on applications such as computer vision,  image processing, Robotics,  NLP, information retrieval, etc.
AI for Everyone: Master the Basics (EDX) 
This program is self-paced. It lasts approximately 4 weeks and takes 1-2 hours per week. You will learn the application of AI and by using it to transform our lives. You will feel a glimpse of future AI. This course is so designed that it doesn't require any prior knowledge of coding and programming. You can start over it easily.
Artificial Intelligence: Course Bundle (LinkedIn Learning)
This course is offered to you by LinkedIn Learning, and it comes with a LinkedIn premium. This is a paid course available online. This program consists of deep learning,  machine learning, foundational courses, practical projects,  business essential training,  AI for cyber security, etc.  You can opt for this course in the urge to learn AI from basics to master.
Conclusion 
After going through the above article, you must be clear with the start-ups for your learning process toward Artificial Intelligence. We have gone through some best books, tutorials, and courses that would pay you back for your hard work. Proceed with the step-by-step procedure to become a hero from zero. 
Artificial intelligence is essential and plays a vital role in the upcoming time that is widely used in Big data scenarios. AI is a vast domain that will take place in several sectors that will work for sure and keep on evolving soon. If it is used on the right path, it will be very fruitful. In the end, it's just if you want to build a good career in this field, you have to start right here, and then it will be your prior aim to succeed in this domain.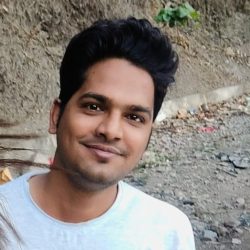 Latest posts by Karan Singh
(see all)