How to Track an iPhone from an Android Phone?
Smartphones are nowadays becoming a part and parcel of our daily life. We use different types of smartphones, such as iPhone, Android Phones, Windows Phones and so many more. 
Now smart phones are not only a part of luxury, but also they are related with our professional activities.
So it's easily imaginable that losing the phone surely gives you great anxiety. But now with the upgraded technology it becomes easier to track the lost device. 
Especially the iPhone. You can find your iPhone With the help of another ApPle device (iPhone,Mcbook, iPad).
But, what should you do when there are no Apple devices?
Don't be so upset. You can also track your iPhone from an Android device. The whole post is about the methods of tracking an iPhone via an Android.
So, let's have a look at the top to bottom of the post and understand the methods.
3 Ways of Tracking an iPhone from a Android Phone
As we previously mentioned, you can find your lost iPhone through another Apple Device. There is an app called "Find My iPhone" and this is a handy tool for locating a missing iPhone. 
But what if there is no Apple device around you!! It's usual because all Apple devices are premium in quality and high in price. 
Android phones are also capable of tracking an iPhone. There are several methods that are applicable for locating the missing iPhone. You need to change some settings or download some apps to do the job.
Here are the lists of three useful methods that can track Apple iPhone from an Android device:
Track the iPhone by a Android Browser with using iCloud
Track iPhone Location With Google Maps
Track iPhone with GPS Tracking Apps
For detail, let's jump to the next portion without wasting any time. 
1. Track the iPhone by a Android Browser with using iCloud
It's known as the most common tactic that is usable for tracking an iPhone via an Android device. Actually you have to go for Find My iPhone tool through the Android Browser with using your iCloud account. 
The procedure of this method is pretty easy. You just have to enter iCloud and enable some settings and that's it.
Let me make it more easy-peasy for you. 
Here are the instructions for locating the iPhone By a Android Browser with using iCloud:
Go to the browser of your Android device.




Open a

Private Window

.

Write

"iCloud.com"

and log in to

iCloud

with your

Apple ID.

Go to the

Menu

option. From the

Menu

select

Find iPhone

option.

You have to select the specific device from the device list.

Three options are veiled after selecting the Device. You have to choose one.
The options are:
Play Sound

You can choose the

play sound

option to locate the gadget with audio.

Lost Mode

This mode prevents unauthorized and shifty entrance. 

Erase iPhone/iPad

use this option to delete all the data from your iPhone.

After selecting one option, log out

from the

iCloud

account.
This method can help you to track your iPhone from an Android Browser. 
If you aren't able to find your iPhone after applying the method or sometimes you may forget your Apple ID details. 
Don't worry our next method can possibly help you to resolve the issue. 
2. Track iPhone Location With Google Maps
Google Map could be a helping hand for solving the issue. You can track your iPhone from Google Map Timeline. 
But the success depends on your lost iPhone. Because Google Maps should be installed and the location must be enabled in the iPhone otherwise the method is not workable.
If Google Map and Location is enabled in your lost iPhone you should follow the instructions that I describe below.
The method is divided into two parts. First you should activate the settings in Google Map and then find the location of your iPhone.
Here are the steps of activate the settings:
Enter in your

Google Maps

and select your

Profile Picture

at the top right corner. 

Click on

Settings

from the menu list.

Now go to the

Personal Content

option.

Check the location tracking is enabled in both the

Location Services

and

Location History

.
After enabling the settings lets jump into the method of finding the location of lost iPhone.
Here are the steps of finding your iPhone by using Google Maps Timeline:
Enter the

Browser

of your Android device.

Now go to

Google Maps Timeline

and

Sign in

to it.

Select the exact date of your iPhone missing and review the

locations and routes

that you visited.

Check the photos that appear in your timeline to guess the location where you used the phone for the last time. 
3. Track iPhone with GPS Tracking Apps
You can also track your lost iPhone with the help of a GPS Tracking app. But the GPS Tracking App must be installed in your iPhone before you lose it. 
One more thing, you must use a tracking app that supports both Android and iOS. 
If there is a common tracking app installed in the lost iPhone then follow the steps below to track the iPhone.
Here are the steps of tracking your iPhone by a GPS tracking app:
Log in to the GPS Tracking App by an incognito tab from an Android Browser.

Find the location of your iPhone.
When you log out from your account the data is not saved. 
Life 360  is one of the popular GPS tracking apps. It is compatible with both Android and iOS and it is user friendly and reliable to use.
Not only the GPS tracking app there are some other apps that could help you to track your lost iPhone.
Family Orbit & Cocospy are two of them.
These all are the methods of tracking the iPhone if it is lost or stolen. But what if the phone just fell from your pocket for your negligence. 
Don't worry, just make a call to your iPhone from a device and someone should pick the phone? 
Use Whatsapp, Messenger and other social media platforms to make the call. 
Summary
All over the post, I try to elaborate the possible ways that can help you to find your lost iPhone. But one thing that is prominent for every method is that your iPhone must have enabled some settings or installed some apps. 
Therefore, when you go out for a long walk, there is a possibility of losing your phone. So always make necessary adjustments before you go out. Because prevention is always better than cure.
Today I am wrapping up the post with the hope that you will become helpful by reading the full post.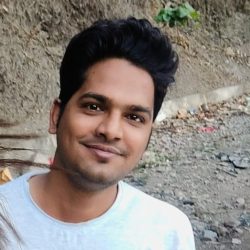 Latest posts by Karan Singh
(see all)