The Ultimate Guide on Influencer Marketing Campaigns
Influencer marketing uses influencers to drive the brand's message to a large audience. Instead of marketing directly to the consumers, the brand pays the influencers to promote their services or products. 
Influencer marketing goes hand-in-hand with other forms like content marketing and social media marketing. Many influencer campaigns have a social media component where the influencers spread the message through personal social channels. While many campaigns have a content element where content writing services create content for the influencers or they create it. 
Influencers and brands can work together to come up with fresh ideas and keep the audience excited and engaged. It helps to build trust and reach business objectives. Let's find the different influencer marketing campaigns that fit your business and bring brand awareness.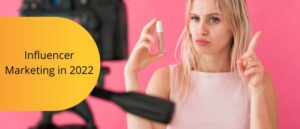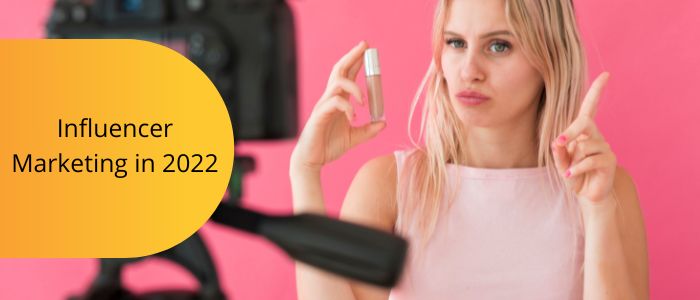 7 Types of Influencer Marketing Campaigns 
Here are some successful types of influencer marketing campaigns that you can try out for your brand. 
1. Host Giveaways
Giveaway campaigns are a popular influencer marketing campaign due to their simplicity and benefits. It guarantees growth and increases shares, comments, follow-ups and retweets. This helps to improve brand awareness and generates higher ROI. The potential customers will grab this chance to win your products for free. However, you can get some additional sales who didn't win the contest. 
2. Social Media Takeovers
This influencer marketing offers interesting content to the audience and helps to increase brand exposure. It allows the influencer to navigate your brand on social media. 
Social media takeover is about partnering with an influencer whose persona matches your brand. It requires a high of trust as you have to give your personal information like the password of your Facebook, Instagram and Twitter account for the time being so they can curate content for your brand. 
However, brands promote the events with the help of the influencers as they share selfies, make question and answer sessions etc., to engage followers. 
3. Sponsored Blog Posts
This is another popular influencer marketing campaign. Blogs are the most trusted source of information online. So, brands are paying influencer bloggers to write a post on their blogs to leverage the audience's trust. There are mainly two types of sponsored blogs. One is a post that discusses your brand, product or services and offers discount codes for purchases. 
Another way is where the brand asks the blogger to mention your brand in the posts where similar services and products are mentioned. However, in both cases, the influencer tells about your brand and helps to increase the visibility of your service and product. 
4. Affiliate Marketing 
In an affiliate marketing campaign, you can work with several influencers at one time at an affordable cost. It helps promote a product sale onsite or is redirected to your website. The influencer also earns a commission when sales are generated from their sources. 
In this method, both parties benefit when the influencer is paid for making a sale, and you get a sale. 
5. Brand Ambassador Programs
Influencers share content for a brand regularly. They have a long-term relationship with the brand; it could be months or years. Brand ambassadors or influencers are the faces of your brand. They share videos, photos, tweets and articles to promote your brand on social media channels. 
The benefit of working with influencers is that your brand's content appears repeatedly. It imprints the brand image into the influencers' audience and helps increase brand awareness. 
6. Gifts & Unboxing 
In this marketing campaign, the brand gives its products as a gift to the influencers. In return, they will make a video of unboxing the gift and review their experiences. It is also called product seeding. 
Offering gifts is an excellent way to build a long-term relationship with the influencers. You can get first-hand experience with your product if they are your new customers. While, if they are your existing customers, they might love to receive products for free. It helps to increase the chance of getting a positive product review on social media. 
This marketing campaign works with the micro-influencers as they find it exciting to get gifts from the brands. A coupon code or a product link is also beneficial and increases the sales when used by the influencers to promote your product. 
7. Guest Blogging 
This type of campaign can help to promote your brand effectively. There are mainly two ways- one to accept blog entries, and the second is to post content on the website and blogs related to your industry. 
With guest blogging, you can improve your brand awareness and gain traffic via blog posts. Your brand reputation will also increase, which will attract new consumers. It brings many followers to your website and reaffirms the value of the site through quality blogs created by qualified people. 
Benefits of Using Influencer Marketing 
Influencer marketing is an excellent way to grow sales and drive brand awareness. Here's a list of benefits you can get:
Increases Brand Awareness 
Most of the influencers have a million viewers. Based on that, the influencers you partner with bring an excellent opportunity to reach millions of potential customers. 
Influencers make advertising more engaging for the target audience and help the brand to gain more online visibility. 
Enhance Trust And Credibility 
Influencers are experts on what they do; that's why followers trust them as well. They have an inspiring relationship with their followers, so their opinions make a difference for your brand. Their recommendations won't make your campaign like any other advertising, which means people will likely prefer your brand. 
Studies have shown that around 75 per cent of YouTube viewers like relatable and genuine people, and teenagers are likely to connect with the influencers. 
Reaches Your Target Audience 
With the right influencers, the content is presented to the right users interested in your services or products. Your brand doesn't have to spend anything extra to find the audience, as the influencer has fostered the audience on social media. 
Enriched Content Strategy 
It's not easy to produce fresh content all the time. You may get out of ideas sometimes, and that's when influencer marketing plays an important role. Influencers who create quality and engaging Social Media  content regularly to interact with their followers can bring benefit to your brand if you associate with them. 
Content distribution is an important part of content marketing, so you must understand it carefully before working with the influencers. If you don't have any fresh ideas, prepare a detailed strategy where the influencers and company will know your brand's objectives. 
Choosing the right influencer for your brand helps to increase sales. The influencer marketing campaign is about developing positive relationships. The brand can build a long and durable relationship that leads to success by maintaining effective collaboration with the influencers. 
A lasting partnership between the brand and influencers saves money and time as it helps credibility and substantially affects the audience. Shares, retweets, and reposts multiply and provide brand awareness for your campaign that exposes your content repeatedly. 
Invest In Influencer Marketing 
Influencer marketing campaigns can be beneficial for startups as well as for the brands that are struggling to gain traction in social media marketing. So, after clearly understanding influencer marketing, implement the first campaign to experience growth in your business.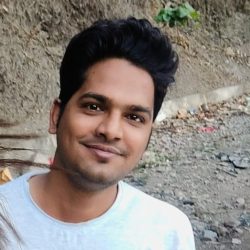 Latest posts by Karan Singh
(see all)