Interesting Mobile Device Usage Information
With an ever increasing reliance on the use of mobile devices, new data and statistics have started to show that people are moving more and more away from using desktop and laptop computers in exchange for their mobile devices. And that shouldn't come as a big surprise in the hustle and bustle world that we currently live in. Mobile devices can be used to look at anything from your important banking information.
But what kind of usage exactly are we looking for when it comes to mobile device usage across the United States and the world? There are numerous statistics out there that not only show where we are currently, but also where we are heading as a worldwide society when it comes to mobile device usage.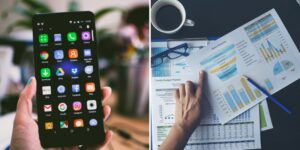 The numbers of online casino might seem a bit staggering, but when you are looking at data for almost eight billion people worldwide and almost 400 million people in the United States, the numbers a very reasonable for the world that we live in.
Ownership and Usage
Worldwide, there are over 6.4 billion people that own and use smartphones as of 2021. This may seem surprising that over 75% of the world's population has a smartphone, especially with the economic status worldwide. But with the popularity of smartphones increasing and older versions of smartphones being used in more economically depressed areas, affordability of devices is coming down, making them more accessible. 
Countries around the world are also making more headway into developing their mobile device infrastructure and it is moving more quickly than mobile infrastructure did in some developed countries because of their lack of landline infrastructure being an issue to development. 
China comes in first place with the most smartphone users at 911 million, which is double of that of second place which is India. 
The United States comes in third with 270 million users. Adult users average roughly two hours and 55 minutes of usage time on their smartphones in the United States. In 2019, the average time of usage on a smartphone outpaced the average time spent watching television for the first time.
What are they doing on those smartphones?
Most smartphone users are doing a lot more of their daily browsing on their smartphones. Almost 70% of internet users prefer to use their smartphones to research products and review different information that they are looking for. This is a huge warning flag to all retailers and those who create products. They need to ensure that their products and marketing strategy are geared towards mobile and smartphone usage. 
Shopping apps and mobile purchases are becoming more and more popular worldwide as well. Almost 70% of internet users use shopping apps on their mobile devices. As the age demographics of the world and developed countries like the United States continue to change, the number of people using mobile devices to make purchases will continue to rise. We could see this trend continue and the phasing out or downsizing of big box stores.
Over 54% of mobile web traffic comes from mobile devices, showing that people are leaning more and more towards the use of mobile devices for everything internet related. This will continue to increase moving forward as it has been trending up quickly over the last five to seven years. 
Another shocking number for smartphone and mobile usage is that 70% of all digital media is consumed on a smartphone or a mobile device. That means all those YouTube videos and social media content is being consumed mostly on smartphones. Again, as age demographics continue to adjust, this number will continue to rise.
The Future
In all likelihood, these numbers and smartphone usage will continue to rise until most of the entire world's population owns and operates a good portion of their lives through smartphones and mobile devices. Shopping and product purchase will continue to soar, especially as companies start gearing their product lines and shore up their ability to ship directly to consumers in a short period of time.
Everything is gearing itself towards the power of time and convenience. The smartphone and mobile usage will continue to push that narrative.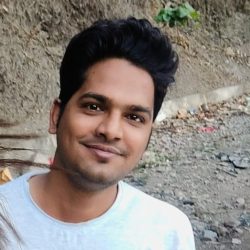 Latest posts by Karan Singh
(see all)