Top 5 Mobile App Design Companies In USA
We have seen rapid growth in the mobile app market in the last few years. Companies are coming forward with the best app designing services.
Are you looking for the best mobile app design companies in the USA that offers you end-to-end development services for your business app?
If yes, this is the right place for you.
In this post, we will be discussing the top 5 mobile app design companies in the USA that provide the best services to their customers.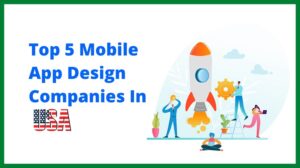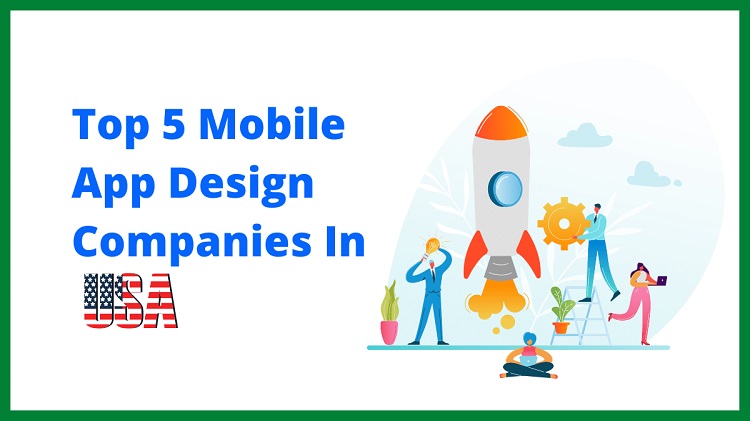 How To Choose Mobile App Design Companies In the USA?
Choosing a mobile app design company in today's competitive market is a difficult task. You have to look out for various factors before you choose the best one for your business. 
Some of these factors are:
i) Matching Your Business Requirement
It is crucial for you to know about your business requirements and match them with the app designing company you are choosing. You should ensure that all your requirements should be tallied with them. 
ii) Look Out For Reviews
Don't choose any company without looking out for reviews. Visit the company page, do some research, and look out for their positive reviews. It is important that your company should have a good reputation in the market. 
iii) Professional Team
Your project should go in a good hand, and thus research should be your top priority. Look out for their past portfolio, whether they have experienced developers and can deliver your project beyond your expectation. 
iv) Cost & Deadline
Project cost and delivery time should be your top priority. It would be best to search for a company that can deliver your project beyond your expectations at a reasonable price and within a given deadline. 
v) Support & Maintenance 
After all, your app needs timely support and maintenance for the long run in this competitive market. You should lookout for a company that promises to provide timely support and maintenance without paying any extra penny. 
Some companies charge extra money, but it depends upon your project and the company you are choosing for designing your app. 
Top 5 Mobile App Design Companies in the USA
Here is the list of 5 mobile app design companies in the USA:
i) AppsChopper
AppsChopper is one of the USA's best and most innovative mobile app designing companies. It was founded in March 2011. Appschopper is one of the best companies and a part of Webby Central LLC, which delivers world-class development and marketing services. 
They have an in-house creative team who are highly experienced in delivering mobile apps for end-users, keeping clients' business objectives in mind.
AppsChopper has delivered around 350+ projects in the last ten years of its successful journey. Today clients from all over the globe approach AppsChopper for availing world-class services in mobile app development. 
AppsChopper Key Highlight:
Developing an App that generates your revenue using the best monetization methods. 

We develop an app that users love to use.

Our team tries to develop an app that tends to go viral. 
ii) Sparx IT Solutions
When we talk about Sparx IT Solutions, it is a top-tier digital solutions provider in the USA. Sparx IT Solutions is a ISO:9001 digital solution provider serving clients for the last 13 years.  
We provide a wide range of services, including mobile and web app development using the latest technologies.
Sparx IT Solutions Key Highlight:
Sparx IT Solutions follows "Ideate, Innovate, Create.' The main mission of Sparxs is to bring maximum productivity with the least resources. 

As we are one of the

best app designing companies

, we always try to create sustainable solutions based on credibility, high quality, and the fastest delivery approach.

We always try to provide and work on future-oriented apps matching clients' requirements.

Till date, SparxIT has served more than 500+ brands. Some satisfying and leading brands are HP, D-Link, Necco, Vedanta, etc. 
iii) Prismetric
You get world-class app designing and development services from top experts who are highly experienced in their respective fields. 
Talking Prismetric is one of the ISO 9001:2015 certified companies that deal in digital services like mobile app design and development. The company also has development centers in India and Brazil. 
Since 2008, Prismetric has been continuously working to provide excellent service to its clients. The developers offer end-to-end development solutions to satisfy their clients with the availed services. 
Prismetric Key Highlights:
Till date, Prismetric technologies have served more than 500+ happy clients.

With more than 100+ experienced professionals, prismatic has developed 1000+ solutions for their clients. 

Prismetric technologies are now serving in more than 25+ countries with rapid growth. 
iv) Echo Innovate IT
echoinnovateIT, is one of the award-winning organizations, working with the latest trends and providing world-class app designing and development services to startups and Fortune 100+ companies.
The company works on various technologies like Blockchain, Artificial Intelligence, Machine Learning, the Internet of Things, etc. Till date, they have successfully delivered 250+ projects.
Echo Innovate IT Key Highlights:
With the usage of modern technologies, like Kotlin, Java, Swift, Blockchain, and Python, we have delivered more than 500+ products. 

We are rated 4.8/5 by our 150+ satisfied clients. 

echoinnovateIT, is one of the fastest-growing digital product industries in mobile apps and designing.
v) InnovationM
Innovation is an end-to-end solutions platform that offers various digital services to our users, embracing the development of mobile apps and websites. For the last ten years, the company has continuously worked on the latest technology and transformed many businesses. 
InnovationM Key Highlights:
innovation has more than 100+ experienced developers ready to help you with your app designing services. 

Innovation continually defines their work to their clients' projects; thus, they have a huge customer base.  
Conclusion
As the market grows, there will be more competition, and businesses are going to enter the market. In this scenario, it is important for top app design companies to provide excellent services to their clients to sustain a long run in this market. 
If you plan to develop your app, hire any app designing companies that suit you best from the list mentioned above.
Author Bio
Steven Martin is a senior app developer at AppsChopper, who is not only passionate about coding, but also likes to share his knowledge via writing unique content. He is dedicated towards his work, and stays updated with all the latest technologies trending in the market.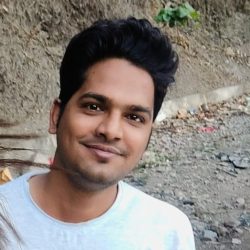 Latest posts by Karan Singh
(see all)