10 Big Pinterest Marketing Strategies for Small Business
Pinterest is the social media platform where users come to discover unique ideas and find out new products. The Pinterest platform plays an important role In small businesses. So, if you are the owner of a small business, you must open a Pinterest business account. Otherwise, you are missing out on a direct marketing opportunity that could promote huge business growth.
Pinterest is a bit different from other social media platforms because it is basically an image search engine created to save and share pictures of its users.  Here the main sharing object is creativity and it allows users to find out new ideas of their interest.
Here in this article, we will describe 10 effective Pinterest marketing strategies for your small business.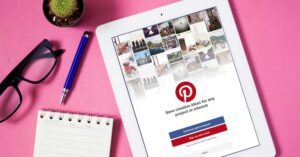 10 Big Pinterest Marketing Strategies for Small Business
1. Take your eye on Pinterest Analytics
It is the simplest and easiest way to understand whether your Pinterest content strategies are working or not, also which image content is giving you the best result or which is performing worse. Pinterest Analytics offers detailed insights that can inform you how many impressions your pins received, counts of clicks received from your pins to your website, and what people are pinning from your website to their Pinterest boards. Thus, check the analytics, understand your audience, and prepare content that performs well.
2. Check Pinterest Insights
Pinterest has a page, that is known as "Insights" where they publish articles on industry research, human behaviour, health fitness, fashion trends and so on. Check out this page and take new ideas to prepare new content.  If you want a better outcome from Pinterest marketing strategies, then create content around top trending searches. 
3. Mobile optimization
Mobile usage has incredibly increased in recent years. Most Pinterest users open this platform from their smartphones. Research showed that 85% of users use Pinterest mobile application. Thus you make sure the image your upload looks as prominent on mobile as it does on your laptop or desktop. Check out details such as font size, background, and picture quality.
4. Advertise by using Promoted Pins
Invest more amount in advertising on promoted pins. Pinterest is a very effective social media platform where users love to do shopping. Good advertisement increases user's engagement
Pinterest reports also stated that 61% of users have purchased a particular product after checking promoted pins. The platform gives you the opportunity to optimize your Pinterest ads for clicks, conversions, impressions; also giving you control over the budget.
5. Advance your content strategy
Invest your time and energy to prepare searchable content that offers value to your audience. Now Pinterest is consistently updating its insight pages just like Google algorithm where you can check and read about top trending searches relevant to your business. You get enough motivation from this page to make valuable content.
6. Cross-Promote
Cross-promote is the effective approach to avail higher reach.  Thus, share your pins across all of your social media pages for better reach. Don't forget to link your business website on every Pinterest pin to maximize your traffic.
You can also link up your Pinterest business account with Facebook and Twitter to achieve the maximum number of followers and impressions
7. Make Good Use of Description
Add a story or mention the benefits, and advantages of products underneath the image you have pinned. Convince your readers with correct information and get them to click an image that is linked with your business website. Get a higher number of free traffic from your Pinterest profile.
8. Make good use of the description
Tell a story or highlight the benefits related to the image you're pinning. Compel your readers to want to know more and get them to click an image that leads to your website or blog. Take advantage of free traffic from Pinterest! 
Your picture should be focusing on captivating pinners to save your pin to their own board, yet your description is the second option for you to make an impact. Catch their eye immediately and be savvy with the 500 characters you're given. Don't forget to use appropriate hashtags to easily appear in the hashtag feed. Optimize your Pinterest pin with targeted keywords that are relevant to your pin.
9. Schedule your Pins to remain consistent
You'll get several useful content planning tools online to organize the image you would prefer to pin in future. Most of the tools even allow you to automate the task of pinning them to Pinterest, thus you'll get more time for content planning and creation.
Few of these platforms are integrated with the "Call-to-action" button which gives an extra advantage.
10. Learn Pinterest SEO
Last but not the least, SEO is the king of virtual marketing. It is also applicable for Social media platforms also.  Thus knowing Pinterest SEO gives you an extra advantage. Thus, your Pinterest username should be SEO friendly because it is going to be part of your profile URL.  Thus implement keywords that help your audience to discover your business. The focus keyword should be in the title of your board, and in the description preferably in the first line.
Conclusion:
We have discussed 10 top most Pinterest marketing strategies which can be super effective for your business growth. However, you can take professional help to optimize your Pinterest account along with all Pins. Take consultation from leading digital marketing India.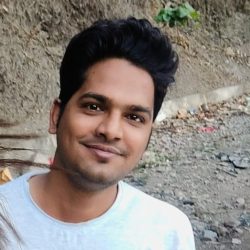 Latest posts by Karan Singh
(see all)