10 Places to Post Your Video and Help Expedite Business Growth
Congratulations! You've joined the other 87% of marketers who are cashing in on the strong ROI of video marketing![1] You've created some amazing, engaging, and inspiring content. Now what?
You could just throw it up on Facebook, and you should, but a truly comprehensive video marketing strategy will spread the impact in as many places as possible. This will require more planning and formatting, but before you sink into upload overwhelm, let's review all of your options so you can choose the ones that work for you.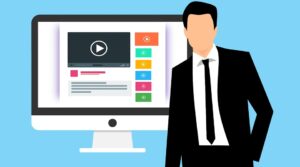 What Do Your Customers Want?
The platforms that work for you are the ones that work for your customer. Where do they spend their time, even free time? Where do they make connections and conduct research? 
You want to be in all of those places, even if that means creating entertainment-style videos on TikTok. If you don't know these answers, ask them! They'll tell you. 
Now let's plan your upload strategy! 
10 Places to Post Your Video and Help Expedite Business Growth
#1 YouTube
The second-largest search engine on the planet can't be ignored. It's not just a video platform. It's an online database of content that fits every niche you could possibly imagine. With over three billion monthly searches and one billion unique monthly visitors, it's obvious this is where people go to learn and consume.[2]
YouTube content should be search engine optimized with relevant keywords and phrases to boost your brand awareness in general searches too. Optimize video titles, descriptions, and metadata to give yourself the best possible chance. 
#2 Instagram and Facebook 
Meta's platforms are semi-connected, and you can use their creative platform to upload to both, so we'll group them together here. These platforms have several ways you can showcase video content. 
Live videos

Stories

Reels

Uploaded feed videos
The most popular formats are Reels for Instagram and live videos for Facebook. Going live is a little trickier, as you'll need to be prepared and yet not scripted. It's a great way to make genuine, immediate connections as you engage with your audience. 
Reels get incredible reach but have a ticking clock. You've got 15 seconds up to a max of one minute to make an impression and convey your message. Use captions to your advantage and text overlays for the call to action. 
You can share story videos on both platforms, either uploaded or live. These disappear after twenty-four hours but can be saved as profile highlights for future reference. This is a great channel for those more casual, selfie-style videos or even ads. 
#3 Host Videos On Your Website
Hosting your content on your own website boosts your internet credibility and enhances SEO rankings. Search engines are crawling for video content, and 82% of marketers report that video content increases dwell time or how long people stay on your site.[3]
Spread out your video content and speak to your audience at each stage of the sales funnel throughout your website.
An introduction video on the about page

Explainer videos on sales or product pages

Welcome video directing them around on the home page

Client testimonial videos during check out or on contact pages
#4 Email Newsletters
According to Campaign Monitor, emails containing videos increase click-through rates by 65% and open rates by %19![4] That's a significant jump in people who are viewing your offer, website, or other content straight from your inbox. 
This simple addition to your email marketing pays off in several ways, outside the inbox. 
Free organic traffic

Lower conversion costs

Fewer unsubscribes
#5 LinkedIn
LinkedIn is the best friend of B2B corporate video production marketers. In 2022, it's projected to be the top channel for B2B video marketers, as reported by 49% of Hubspot's surveyed marketers.  Video content encourages more engagement from viewers. And you know these viewers are more targeted professionals and not your aunt. 
#6 Vimeo 
Vimeo is more of a video hosting platform that allows for private viewing and team collaboration before publication. It offers content design and creation, file organization, as well as paid subscription services for more than 260 million users. 
Vimeo offers content exclusivity. If you want to share content with a specific group of people but don't want to share a massive file, you can control who sees your Vimeo content. The top industries they cater to are fitness, faith, education, eCommerce, and real estate, but it would be suitable for anyone. 
#7 TikTok
Gen Z and millennials make up the bulk of TikTok's user base but considering those millennials are in their early to mid-thirties now, they're deep in the trenches of their professional lives. TikTok has changed the game for video marketing with its trademark 60-second videos.
The objective is virality, but in order to achieve that, you must still implement the stand-bys of valuable content, engaging styles with an added dose of fun. 
#8 Pinterest
Pinterest videos are far more interesting than just pins. On the mobile platform, users are seeing three to five pins at a time. On the desktop view, this number is nearly tripled. Videos are more likely to capture attention.   
Pins are a great way to develop the like, know, and trust pyramid with new prospects and generate more traffic to your website. 
#9 Medium
Medium is primarily a blog-like platform for publishing written pieces. But attaching a video to your article can increase visibility and organic traffic, giving it an edge against the text-heavy content. You don't have to create original content for Medium. You can simply recycle existing blog articles and republish them here.
#10 Tumblr and Twitter
These two aren't as social and community-oriented as Facebook and Instagram, but they do present a unique opportunity for creating micro-content with your videos such as GIFs. Pair with a well-researched hashtag strategy and make your content into a trend! 
Embrace Video Marketing!
You only have to film content once! It can be edited and reformatted to suit all of these platforms without having to retake anything. Where will you post first?
Torrey Tayenaka
Torrey Tayenaka is the co-founder and CEO at Sparkhouse, a training based video production agency. He is often asked to contribute expertise in publications like Entrepreneur, Single Grain and Forbes. Sparkhouse is known for transforming video marketing and advertising into real conversations.Rather than hitting the consumer over the head with blatant ads, Sparkhouse creates interesting, entertaining and useful videos that enrich the lives of his clients' customers. In addition to Sparkhouse, Torrey has also founded the companies Eva Smart Shower, Litehouse & Forge54.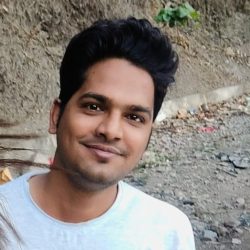 Latest posts by Karan Singh
(see all)