5 Fascinating Search Engines That Search for Duplicate images
Image search has been picking up great attention in this past year. With the technology being improved, it is providing users with the best search results along with voice search technology. This emerging technology has seen more usage; thanks to the availability of quality apps and online tools. While there are reliable visual search apps on smartphones, some of the best photo search tools can be found on the web too.
Starting from a simple browsing utility, photo search has been expanding to provide more information and content beyond just finding pictures. Keeping it in mind, here are some of the best visual search engines you can utilize on your browser.
Read Also:- https://www.sodapdf.com/fr/
Reverse image search
It is the quickest and the most accurate web-based tool that is used to perform image searches online. It provides you with three options to search for an image:
Search by keyword.

Search by the picture.

Search by the image's URL.
It is the best tool to find the perfect wallpaper, profile pictures, and quality photos for your blogs. It gives you the complete detail about any picture from location to ownership.
When the searcher puts up an image, the Visual search streams through the top 3 search engines i.e., Google, Bing, and Yandex. In this way, it provides the best results for you with high-quality and content worthy pictures. There is no need to visit multiple search engines individually.
 No doubt that there are better search engines to find regular images but nothing can conduct the image search better than this tool. It is because this web-based utility specifically designed for this purpose. For more information visit the image search tool at www.image-search.org.
Picsearch
If you are looking for a more traditional visual search engine with a massive photo dataset, Picsearch should be one of your primary options. To start, all you are required to do is enter a keyword to find the pictures that you are looking for.
Similar to Google Image search, you get search results that are visually alike the sample. One thing that makes Picsearch unique is having the Advanced Search feature. It allows you to narrow down your search results through color, file type, size, and different orientations.
This discovers photos much more convenient, as you can find specific results that you could have had to dig deep and waste your time. Overall, Picsearch is a reliable search engine that is user-friendly and effective.
Pinterest
Pinterest image search is aimed at carving as a go-to place to discover photos. Their goal is carved around the objectives to help you find things when you don't have the words to describe them.
Pinterest has decided to offer something uniquely different to users. People go on Pinterest to urge new ideas, create new moods, and get inspired. Pinterest forces its users to think out of the box and push their boundaries.
The cherry on the cake is that users have access to Pinterest Lens, a sophisticated image finder that uses a mobile phone camera to scan and identify objects and return similar results. Pinterest image search technology can also be utilized on the desktop through a Chrome extension.
Pinterest has a vast data set of about 100 billion Pins which provide perfect training material for Machine learning apps. As a result, new connections are forged between reality and the digital world.
Google Image Search
No one can beat Google images when it comes to basic picture searches. Due to so much influence of google in our daily life, we just tend to go towards the google search even when it comes to pictures.
It is the biggest search engine that also provides us a feature called google picture search. It consists of the biggest directory you can find on the internet. The better part of this engine is it lets you reverse image search, By using this feature you can find the details about any image that you have.
Camfind
Camfind is an app that provides you with more fun. You can only upload an image but you can also use your camera to test its searchability.
This app is AI-based, which means if you need to find any similar image, any address, or anything relevant to the sample photo, it will bring it to you with more ease. It also offers an option of instant sharing on different social media platforms like Facebook, Instagram, etc.
Furthermore, it will offer you other useful features like a QR code scanner, voice and text search, language translator, and much more.
Conclusion
Image search engines are now becoming more efficient and common, especially in this era where mobile phones are spawning innovations that make it even more collaborative. With these quality web applications, you can expand your searches and find the best results.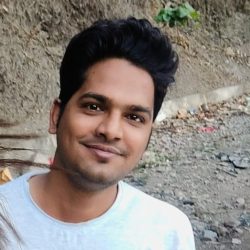 Latest posts by Karan Singh
(see all)