Simple Designing Tips to Make your Custom Boxes Unique
Shipping products becomes easier when your brand uses the most appropriate custom boxes. What are these and why you should invest in them? We are about to show you right here.
Firstly, we can all admit to giving more attention to alluring boxes at retail stores. So much so, that often we buy new brands just because they 'look' convincing. Does it point to the significance of customized packaging?
This is not all, new brands reap customers using artistic and personalized content on their packaging boxes. Retailers have to compete on their brand appeal more than the products they offer. Identical items are hard to sell just on their merit. It is the extra something that brands offer in the form of their premium packaging that encourages customers to take the brand seriously.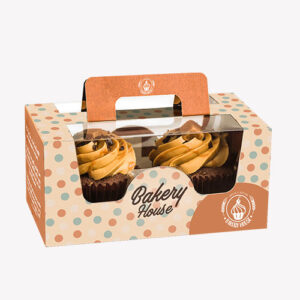 Getting personalized boxes isn't difficult
Guess what? Designing and ordering customized packaging boxes isn't what you make out of it. Some typical myth busters are listed below:
You don't have to do it all by yourself. Expert help is around the corner.

It doesn't cost you a fortune.

Creative help can improve the way your boxes look.

Innovative and modern printing methods reduce accidents and customer complaints.
It is sufficient to say that customizing your boxes is going to ease your packaging troubles. It is a fool-proof way of increasing interest in your products and hiking excitement for your brand. And don't forget, your competitors are already putting in everything to make their packaging a customer magnet. So, don't get left behind!
Let us take a look at how you can include branded packaging in your marketing arsenal. And don't fear the costs, there is one to go with all kinds and sizes of businesses.
Where to start?
Don't feel overwhelmed by the sheer work involved in creating custom packaging. Begin by picking the base materials and colors of your choice that suit your overall brand image.
You will be glad to know that there are several box choices at hand. Both in terms of materials types, sizes, and shapes. Cardboard and corrugated are the 2 most popular materials today because they are sturdy and affordable. On top of this, you can freely add quirky color hues, fancy designs, and add in custom inserts.
In short, your packaging can look, feel, and say whatever you desire. Make sure that it has the foundation to do so. Tick off the following points:
Required box dimensions tallied with the products.

Additional protective covers in the form of box thicknesses and custom seals.

Save on extra materials by picking exquisite shapes.

Make sure that heavy product boxes have supportive seals and handles.
A good tip is to get the box samples before giving the full-fledged orders. Accidents and storage mishaps can be effectively reduced when the boxes are made in line with the product specifications.
Get your designs on-point
Successful packaging starts with unmissable box designs.
Your brand would already have an individual logo and name. Try to put these convincingly on the custom boxes to inflate brand awareness and retain customers. Remember that your ideal designs must cater to the intended audience.
Box specialists help not only to provide you with free design templates but also to scrutinize and improve any box design ideas that you may already have. So, your boxes would look professional yet believable and practical.
Be wary of the current packaging trends. Pick patterns that look modern yet understandable. A clean box appeal is on the rise. Print your brand image neatly and on the most visible box spot. It multiplies the number of eyeballs that see your boxes and helps customers to remember your brand.
Maintain tight budgets
When starting up in the retail sector, not many brands would have access to unlimited budgets. Small and new businesses often run on strict finances. The good news is that picking customized packaging caters to every type of budget.
Looking for a little inspiration? Here's our list of how you can save spending excessively on the boxes and still make a noticeable brand impression.
Retain the brand image on the boxes. Use branding wherever possible on the packaging including the seals, opening tabs, handles, etc.

Add handwritten notes instead of printed messages. Customers love receiving personalized notes inside the boxes.

Stickers help to add zest and energy to the boxes. It considerably saves printing expenses while keeping the customer interest intact.

Allow your customers to buy in bulk by offering discounts and loyalty rewards. It would lower the number of boxes you need annually.
Position all your box contents so they won't take up much space or printing inks. Considering alternatives helps to present your brand as unique while keeping up with financial constraints.
Keep it eco-friendly
The days of packaging your products in plastic containers or wraps that never decompose are over!
Fortunately, today the global focus is on lowering harmful effects on the climate. Many packaging options have sprung up to make this viable and affordable.
In a recent study, 54% of customers said that green packaging is important to them. In another consumer poll, 55% said that they are willing to pay more for eco-friendly packaging. Such high customer preference for sustainable packaging makes it a must-have component.
Your brand can use recyclable stock paper, paper or foam inserts, and reduce wastage by customizing the boxes to fit perfectly with the products to come across as a responsible entity.
Don't forget the little details
Customers look forward to unboxing their orders. Modern buyers go through every bit of the boxes. It is an opportunity that can be maximized by putting in your social media handles, websites, and positive brand ethics to retain more customers.
Receiving pleasant boxes urges consumers to give favorable reviews and encourage other viewers to be brand loyal too.
Conclusion
Explore the potential of custom boxes to sell your valuable products. Extend special shopping experiences to customers so they are compelled to share.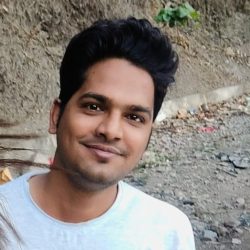 Latest posts by Karan Singh
(see all)