Why is Social Media Marketing becoming a necessity in 2023
The current world scenario of growth and expansion is becoming a backbone for Social Media Engagement, becoming a necessity. Presently, the influence of social media on industries and trends is on a steep incline. Over the past year, Social Media has become an instant approach for not just a brand's growth but also for identifying new career opportunities.
 The world of Social media remains in flux as it spreads like wildfire. Presently, Social Media managers are showing more and more indulgence in new strategies for creating an internet culture. The world of Social Media managers is shifting its focus from traditional marketing practices to more innovative tactics.
During the Covid crisis, Social Media Usage increased significantly. Moreover, SMMs had to develop more innovative strategies for coping with the growing need for Social Media Marketing. Although B2B marketing still relies on human indulgence, the significance of social media has been on a steep inclined since last year. 
In today's day, even B2B marketers utilize the perks of social media platforms to enhance their brand engagement. Suppose a marketer decides to use Instagram as a platform for his Brand expansion. As a marketer, if you develop a strategy to increase Instagram engagement, that strategy will attract more and more potential customers for your brand. 
Social Media Engagement takeaways in 2023
SMMs from all over the globe predict that "Irrespective of what's in store for Social Media Marketers in 2022, the future of Social Media seems bright." However, such significant growth in social media usage can only open more doors for innovation, creativity, and career growth.  
Over the past few years, SMMs have been working in real-time to maintain and cope with brand relevance. Surprisingly, as the role of Social Media Managers continues to hike, the world might witness the generation of CMOs emerging from Social Media marketing teams. 
"I believe social expertise is slowly acting as a competency after the pandemic. We're beginning to see no-agency leadership roles that highlight that", as mentioned by Sara Chapman, Digital Strategy Director at CareSource. 
Therefore, more and more businesses are hiring experts in Social Media Marketing and community management roles. Today, over 50% of companies anticipate that Social Media Engagement will enhance on a much larger scale within the next three years. Interestingly, since the beginning of 2022, Social Media Marketing strategies have become vital for increasing brand engagements. 
What more is in store for Social Media Engagement this year?
Businesses might have to focus more on remote content creation.
Social Media Influencers might have to double time to be separate from creators.
It might be the audience taking the spotlight and creating new trends. 
Long story short, Social Media Engagement is a way for current or potential customers to interact with your business's social media accounts. Gone are those medieval times when business owners interacted with customers by following a one-way communication model. 
After all, Social Media Engagement is on the verge of becoming a necessity. 
In today's day and age, Social Media Engagement has become an essential element behind your brand's success and expansion. 
Social Media Engagement creates a fanbase for your brand.
Enhanced social media presence makes a vast reach amongst customers 
Instigate your product/service sales by increasing Social Media Engagement.
Therefore, the future of businesses will depend on their strategies to drive Social Media Engagement for brand betterment. Perhaps, your social media presence plays a significant role in understanding customer feedback for your products and services. Furthermore, business owners and brand managers can take such feedback to enhance their products and services quality. 
What makes Social Media Engagement a necessity?
The current world scenario makes the digital world an integral platform for businesses. After all, people spend endless time scrolling through various social media platforms. Perhaps, SMMs can optimally utilize the power of digital media for connecting with a larger group of audiences.
 

Social Media Engagement enhances Search Engine Optimization.
The productive correlation between Social Media Engagement and Search Engine presence significantly impacts SEO. While customers engage in your brand through likes and comments, google enhances such customer engagements and creates a significant traffic source for your Social Media channels. 
Furthermore, brand managers can drive more referral traffic on their channels by optimizing Social media Engagements. 
Social Media Engagement grants optimal feedback. 
In today's day, the power of Social Media has created bridges between Brands, business owners, and customer engagements. However, just as essential to reach more customers, it is vital to analyze existing customers' feedback. 
After all, the positive and negative feedback helps Brand managers improve current products/services and create new products keeping in mind what your audience needs. 
Social Media Engagement grants you a more vast audience.
Focusing on your brand's social media presence has become necessary as a brand manager or a business owner. After all, Social media targets not just a large group audience but also enhances your brand awareness at the same time. 
Therefore, increasing your brand's Social Media Engagement becomes the backbone for brand succession. 
Perhaps, Social Media Engagement enhances your brand's relationship with its customers while creating a positive and interactive environment. After all, Social Media Engagement is rooted in answering customer concerns and providing value to their feedback. 
Measures brand owners need to take to enhance their Social Media Engagement.
Long story short, there is no short-cut or tricks behind driving better results from social media engagement. Brand marketers need to understand the process of increasing engagement on your social media channels requires time, creativity, innovation, and consistency. 
Therefore, social media marketers and brand managers need to know their audiences and the needs of potential customers. Once that is settled, choosing the right digital platform for promoting products and services increases Social Media Engagement. 
However, brand managers can derive more Social Media Engagements by, 
Understanding the algorithms behind every social media platform.
Create an appropriate content format for potential customers.
The involvement of employees creates brand awareness and generates qualitative sales. 
Defining social media KPIs helps marketers focus on optimally increasing Social Media Engagements. 
However, Social Media Engagement turning into a necessity might be the biggest challenge for marketers. After all, creating social engagement strategies for accomplishing overall business goals is not a piece of cake.
Author Bio:
Ved Prakash is the founder of Newsblare. He is a content Marketing Evangelist and copywriter who specialize in Technology, Business, Marketing, and Finance niches. Ved is a marketing expert with a ​specialization in IT sales and distribution management. He has a passion for process improvement with excellent analytical problem-solving skills. He is the contributor of different… news sites that have widened his views on the current happenings in the world.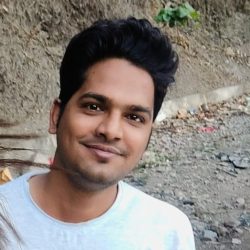 Latest posts by Karan Singh
(see all)