The 9 Best Spotify Alternatives For 2023 (Updated List)
Are you also tired of Spotify? Is Spotify not available in your country? If you are looking for alternative to Spotify for any reason than you have come to the right place. We think you'll like these amazing Spotify alternatives.
For introduction, Spotify is a digital music service that gives users access to millions of songs. It also gives users the ability to make choice of artists, albums and songs and help them to determine that what they would want to hear next.
On Spotify, you cannot listen to every artiste of your interest. It is also limiting access to its music services. But Spotify has very competitive alternatives you will like to consider.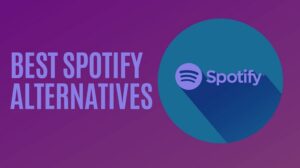 What are the best Spotify alternatives to consider in 2023?
Some of the alternatives to Spotify include streaming services which are way cheaper or even free and also offer more music for streaming.
Here are the 9 Best Spotify alternatives for 2022 in no particular order.
1. Amazon Music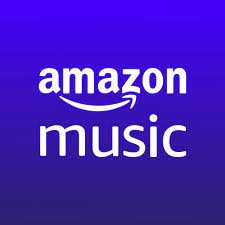 Amazon Music has a very huge library and also do regular timely releases. There are a massive catalog of songs available through your Prime Subscription.
Amazon Music Unlimited gives you free access to the entire 50 million songs in the library.
You do not have to worry about ads anymore and can enjoy nonstop music with Amazon Music. It is one of the best alternatives to Spotify as it also allows you to download songs and also control playback with Alexa.
You enjoy Amazon Music Unlimited for a free 30-day trial before subscribing at $7.99. You will have access to many more songs with your subscription.
It is available on Web; Android and iOS.
2. Soundcloud
Soundcloud can also be a great alternative to Spotify as it has a library of more than 120 million tracks which is way more than Spotify.
They are continuously introducing new and exciting features which makes it discovery much easier than before. It is known to pack common features like a stream of artistes you follow, playlists, and the ability to skip tracks.
On Soundcloud, the user has the right to decide whether to keep ads or not. You can even support emerging artists and even become a part of social event. If you are an emerging musicians on the platform then you can share your uploads with a wide variety of listeners.
The subscription is just $5.99 for a month. That amount to cheaper when compared to Spotify. And equally much fun. You will be able to enjoy music on and offline without ads. Soundcloud Go+ goes for $12.99 for over 180 million tracks.
You also get a 30 day trial period to make a complete decision before your purchase.
For the most part, you don't need to even pay to use Soundcloud, and if you're a fan of EDM or different remixes of your favourite songs, this is your best bet.
It is available: Web; Android and iOS.
3. Google Play Music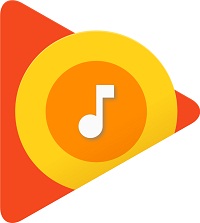 Google Play Music is provided by the technology giant Google. This music main streaming service is also integrated with Google's other services available on Internet such as YouTube. This music platform can be available to anyone with a Google account.
Google created this Google Play Music to learn your taste of music and delivers more than 40 million tunes and playlists to your devices. It works both on Android and iOS.
The recommendations are based on exactly on your taste, what you do or are into.
You have a 30-day free trial benefit, after which you are to subscribe with just $9.99 and $14.99 for a family plan. With your subscription, you'll be able to create your own playlist, listen offline to music and also enjoy YouTube music without ads.
If by any chance you have an active premium YouTube Music then Google Play Music is absolutely free for you and it can surely be one of the Spotify alternatives for you.
It is available on Android, iOS.
4. Apple Music
The subscription cost for Apple Music is similar to Google Play Music and Spotify. The only difference in this Spotify alternative is that you get a 90-day free trial after which you can subscribe for $9.99 a month or $14.99 for a family plan.
As the name says Apple Music is owned by Apple . It gives you an access to 50 million songs to stream and has no annoying ad. You can even download your favorite tracks and play them offline.
You will also get exclusive and original content on the platform which you will rarely get elsewhere. This includes personalized radio stations, genre-based radio stations, breaking news, and exclusive programming.
It is available on Android, iOS.
Also Read: 10 Best Ringtone Apps For Android in 2020(Free To Use)
5. Deezer
Deezer has a very much similar interface to Spotify and is a worthy Spotify alternative with its similar look and quite a great collection in music archive.
Deezer is free to use and has similar streaming services that compiles of amazing playlists, that are handpicked by staff itself. Addition to all this, this streaming platform is absolutely free of cost.
Deezer has confirmed that they have more than 56 million tracks on their platform.
If you're a free Spotify user (with fewer features) you might want to check out Deezer. While Deezer also has premium plans, it is way cheaper and the right move for those who want to stream high-quality music on a budget. Download the app and get all the deets on Deezer.com.
6. YouTube Stream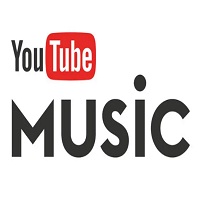 This is much like YouTube only but has been stripped down for music videos and you can also listen to music while doing other things on your smartphone as it creates a small video popup for each song.
YouTube stream helps you listen to all the top hit songs from countries like UK, US, India and even Brazil.
This app is free to download and use. You just need a Google account for it.
You get categorized songs not just by country but also by genres and moods. If you like to listen to all the trending songs and don't want the entire 60 million songs available on Amazon Music or Apple Music, then this is the perfect Spotify alternative for you.
Get it on the Play store.
7. Tidal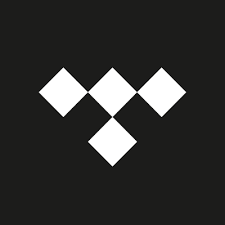 Tidal has changed the complete streaming game with its library having more than 60 million songs.
One of the best point about Tidal is the audio quality it provides to its users.
Tidal is nowhere behind these streaming giants such as Spotify and Apple Music and it can also outshine them with its unique features which makes Tidal one of the best new alternatives to Spotify.
Tidal has a dedicated team who makes hand-picked playlists for you with the songs you'll most likely to listen.
You can get Tidal music streaming service with high fidelity sound for as low as $5.99 but first, you have the option to try the service for 30 days completely free.
Also Read: 10 Best Video Editing Apps For Android in 2020(Free to Use)
8. AudioMack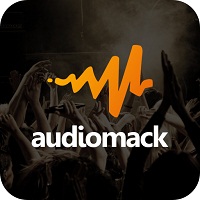 Audiomack allows artists to share mixtapes, songs, and albums as an on-demanding streaming service. Users can play music offline.
Through this, users are not charged for sharing content on the service and it also has the opportunity to download the best new songs.
Albums, playlist, and mixtapes can be played offline data-free, and even downloaded for free!
If you are someone from country like Africa, then AudioMack is perfect for you because it has so many local songs on it which you might not get on other music streaming platforms.
Audiomack is available on the web and on Android.
9. MusicPleer Web App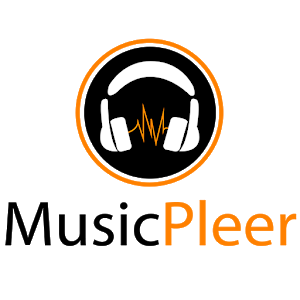 Would you like a website where you can stream free music? Can that be an alternative to Spotify for you?
MusicPleer is a free music streaming search engine where you can type in your request and receive various options from different sources presented to you.
MusicPleer is a great website and can also become your all-time favorite music streaming platforms. You don't even need to sign up to get started on that site.
Simply visit the site and search for the track that fits your mood, you can even directly download those songs to your phone, caution, this service is not a legal service so be careful.
You can use the alternatives listed above to it if you can choose any one from those.
Conclusion
Though, Spotify is a great music streaming platform but it is unavailable in many countries or some people find it too costly. If you are any of those than you can choose any of the alternatives to Spotify listed above.
If you have any questions related to the post or you felt we left something in the Spotify alternatives, let us know in the comment section below.
Thanks for reading!!
Read Also : Spotify Premium Mod APK Download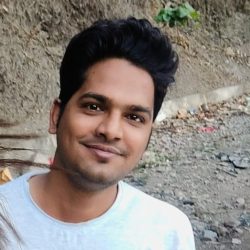 Latest posts by Karan Singh
(see all)