Tips For Betting on Baseball
Football and basketball dominate the legal sports betting scene during the Winter months, but eventually, it is baseball that leads the way. Making MLB picks today is common from April-October every year, but this sport still isn't that popular to wager on.
One of the reasons that betting on baseball still isn't that popular is that some people view this is a hard bet to win. That shouldn't be the case as there are some great betting options when it comes to baseball, and some great chances to win money.
Here are some tips to remember when betting on baseball, and these tips should allow you to win some money this Summer. 
Look at Pitching Matchup
You are going to have to do plenty of research when betting on baseball, but there is one clear place to start that research. Starting pitching matters in MLB and you have to take a close look at the pitching matchup each game. 
The sportsbooks and oddsmakers are also focusing on the starting pitching matchup and that is how the odds are going to get set. Pitchers aren't always going to dictate the outcome of an MLB game, but you have to look at that matchup first. 
The Weather Matters
If you are going to bet on a game that is set to be played in a dome then this is not going to be a factor in your betting. If you are betting on a game that is going to be played outdoors though then you have to take into account what the weather is going to be like.
The weather can clearly have an impact on the way a game is played, especially when you look at the starting pitching matchup as well. Not only does the weather have an impact on which team wins or loses at times, but it can really impact over/under betting. 
Wait for Lineups to Be Posted
You typically want to look at the betting lines as soon as they are posted, but you want to show some patience when betting on baseball. These odds are typically going to be released close to 24 hours before a game begins, but you should wait before making a wager. 
Managers usually post the lineup 3-4 hours before the first pitch, and that is really when you need to be doing most of your betting. You don't want to bet on a team that is resting its best players for a day as it will be extremely hard for that team to win. 
Moneyline is Safe Play
Moneyline betting isn't always a popular play when it comes to some professional sports, but it is the top option when it comes to Major League Baseball. Baseball is not always an easy sport to predict and that's why sticking with the easiest option is the right play. 
You can still explore the other MLB betting options that are out there, but the default play should be to take the Moneyline. Moneyline betting might not come with any big paydays, but it will give you the best chance to win.
Be Ready to Live Bet
Baseball and live betting should go hand in hand, and this is a great way to bet on the sport. Live betting on some of the other professional sports can be hard, but it's much easier to do during a baseball game. 
Even though you won't have a ton of time to do research before placing a live bet, you can still have enough information to make a sound bet. Simply follow along with the action and be ready to make a bet as soon as the odds are in your favor. 
Home Field Doesn't Always Matter
Most bettors tend to focus on the home-field advantage when it comes to any sport, but that's not necessarily a smart move when it comes to baseball. Having home field does give that team the last at-bat, but that's really all that it helps out.
Playing at home should give teams a slight boost, but baseball is a game that isn't traditionally dictated by fan involvement. It's important to know what team is playing at home, but you shouldn't focus on that when making a bet.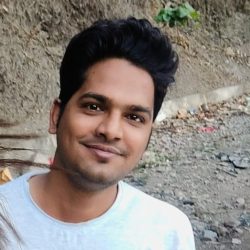 Latest posts by Karan Singh
(see all)