Top 5 Best B2B Marketing Strategies For The Entrepreneurs
Let me tell you one thing before you start focusing on B2B marketing strategies. you are doing your marketing wrong folks. This is not because you are falling behind on making and applying marketing strategies, it's because creating a marketing strategy for B2B  (business to business) is a lot more complicated than creating marketing strategies for B2C.
B2B sales need consideration from prospects, people are more engaged in the buying process. Consumers also need to confirm the ROI of their transactions before buying.
On the other hand, B2C only interests customers with the benefits of product or service offers. B2C customers mainly purchase based on emotions rather than logic.
Remember, buyers can be anyone in B2C, but in B2B buyers are a part of an industry.
So there you have a bit of an idea about B2B, now let's elaborately talk about it. To grow your business you need solid proven B2B marketing strategies. 
We will now talk about the five B2B marketing strategies that will let you grow your business and acquire customers faster in a shorter time.
First Step: Website Analysis 
Though in this age of digital media, there are still small business owners who do not have a website.
If your company still doesn't have a website, now is the high time to create one. 
Because without a website you cannot reach a large number of audiences.
But if you do have a site for your business then you must start an analysis that will discover ways for you to improve it and get more clients online. You can also introduce a brand system, as you slowly climb up.
1. Do A Mobile-Friendly Test On Your Website
Type your site's address in the box and then click on "run test", as soon as you do that you will see how your website appears on your mobile screen.
The reason for using mobile-friendly is not to lose potential sales. If your website  isn't mobile-friendly then get ready to lose, as prospects will not be able to navigate your site on their smartphones, neither through social media searchenginemagazine
2. Talk About Your Product And Services Confidently 
Once clients visit your website, they should be able to know what your company sells and does within five seconds. Don't be reluctant about it. 
To get a more clear picture visit business websites and go through how they give their information to the clients in the first five seconds of their visit. 
Do residential construction and residential development. 
Professional websites never waste their time telling visitors about what they serve. Therefore your site should do the same.
3. Capture The Leads 
When it comes to B2B many clients do not want to become customers right away, so how do you turn them into customers?. Create a form that collects visitor's information. 
With the help of this form, you can get their name, company name, email id, and telephone number. It becomes easy for you to reach them. If you target to build a relationship with the clients it can straight lead to sales.
There will be clients as well who will give you their personal information, which shows that they are interested in your service and product.
4. Put Your Sites Loading Speed On Test
A site's speed is the normal time a site needs to load. Users of the internet expect your site to open within 2 to 3 seconds, or else you will lose potential clients. 
B2B buyers are very busy all the time, they will not put extra time in your website to open, if it does not open they will leave. They expect the site to open immediately after hitting the enter button.
Second Step: Do Keyword Research 
Strong and solid keywords research ranks your site, as you use the right phrases, which also help the clients find your business on search engines.
 Many visitors will visit your site but you need the appropriate visitors who will be interested and also would be able to afford your products and services.
The keyword you will use should match the products or brand you are selling, that's how it will add value. Get the Ahrefs keyword explorer, it will give you enough keywords that match what your business does.
Third Step: Ask Your Employees For Their Feedbacks
Don't underestimate your employees as they know more about the customers than you do. They play the role of a bridge between you and customers. Since the customers talk to the employees more, the employees tend to know what they are thinking.
For B2B companies to lose a customer is a big deal as losing one customer means losing 30% of their income. Let your employees share their ideas and let them be a part of your plan. Gathering and using feedback will only continue to improve customer satisfaction.
Fourth Step: Engage On Social Media 
Of course, there are big social platforms like Facebook, Twitter, and Instagram, But for B2B business, LinkedIn is the best platform. Linkedin lets you build a business relationship with the clients.
 It is easy to target people on LinkedIn as their information is given along with their profile. Linkedin is a place where entrepreneurs and C-suite administration are always engaged in a professional manner.
Therefore if you haven't, do create a business page on LinkedIn now.
Fifth Step: Engage In Video Marketing 
The first thing you need to know about video marketing is, it not only spreads words but also increases conversions.
C-suite executives and entrepreneurs are always busy therefore they cannot read text content online, it takes a lot of time. 
Rather they chose video over text content. It is easier and faster to watch and understand.
Conclusion 
This article is mainly for entrepreneurs, who are seeking B2B marketing strategies. I have elaborated the 5 best B2B marketing strategies. In this era where most of the business is done with the help of digital and social media.
It is important to show people that without a website for your business it is almost next to impossible to grow the business you have in your mind.
So here are the steps to start the journey. 
Leave us a comment down in the comment section about how helpful this article was.
About Author:
Rogen Rosenberger is a professional content writer with years of experience in blogging. He graduated from Stanford University, California, and then started his career in blogging. He contributes to many authority blogs such as Search Engine Magazine, Blogsteller, Tour And Travel Blog. He also likes to write in many international magazines and journals.
If you want to get more free Instagram followers to promote your business or your brand, you can try to use GetInsta, the best tool to get free Instagram followers & likes.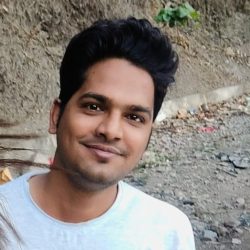 Latest posts by Karan Singh
(see all)