What is VOD? How it relates to OTT
VOD streaming has become an integral part of the way entertainment is viewed.
VOD stream makes it easier for users to access content from any device and without time restrictions.
But often, many confuse on demand streaming services with OTT.
While they are both part of one industry, their terminologies and what they offer differ.
Thus to give you a better understanding of VOD online streaming and OTT, refer to this blog.
What Is VOD Streaming?
VOD streaming enables users to access an unlimited range of content libraries with a single click.
The best examples of VOD streaming are Netflix, Hulu, etc.
Users need to have a good internet connection to get started.
They then need to conduct a single sign-in, and the platform directs you to the content library.
From viewing the top movies to visiting the latest tv shows, streaming video on demand lets anyone access VOD content anytime and anywhere.
Apart from this, VOD streaming can also be used for other purposes, such as businesses.
Let's understand this better with an example:
A fitness trainer can have its own VOD streaming platform. All fitness-related videos can be shared on this platform. The standard monetization models format can access the same.
VOD online streaming isn't limited to just one type of business. Any video content owner looking to earn revenue via this platform can use the latter.
Is VOD Streaming & OTT The Same?
VOD streaming refers to the process where users can click on any VOD content and stream it on the spot.
OTT refers to the process where accessing the VOD platform becomes possible.
OTT is an industry wherein users know how entertainment is accessed. The industry offers various services to make the former statement take place.
VOD streaming comes under the OTT industry but offers VOD content rather than services.
Top Confusing Similarities Between VOD & OTT
Now while the terminology is explained above, most of you would still be left in conclusion as the similarities look the same.
So, what are these confusing similarities?
Let's understand this with an example:
Youtube is a blend of VOD and OTT. For instance, the platform offers a place for users to stream any video content. But it also lets them rent a movie (TVOD) and subscribe to its users for premium access (SVOD).
While you can access the services with a VOD approach, you can click and choose which content you wish to see.
5 Types Of VOD Streaming Monetization Models
1. SVOD
Subscription-based video on demand refers to streaming VOD content on a timely basis. Users will have to pay a fee to access the range of content libraries offered for a period. This time could be weekly, monthly or annually. Once the subscription period is over, users can renew the same.
2. TVOD
Transactional video on demand, also referred to as the pay-per-view payment method, is another popular model. Here users can access some type of content and just pay for that. The TVOD method is working well now because it allows users to only pay for the content they wish to view.
3. AVOD
Advertising-based video on demand refers to driving revenue via placing ads in the content. Video content owners can charge a fee to advertisers to play their ads on your platform, or both can split the revenue from the ad performance. Either way, both parties benefit revenue-wise. The ads can be stitched and personalised based on user interest.
4. HVOD
Hybrid video on demand is another popular VOD monetization model used. It is a combination of the above-listed monetization models. Video content owners can easily place more than the above-listed models and earn revenue simultaneously.
5. BVOD
Broadcaster video on demand refers to the broadcasting content being streamed on the VOD platform. Revenue can be earned either by placing ads or subscribing to the platform. This form of monetization model has been growing popular over the years.
6 Perks Of Video On Demand Streaming
1. Eliminates Time Restrictions
With VOD, you can access content anytime without any time restrictions. Any time you visit the VOD platforms, you can click on any content to stream at your convenience.
2. Convenient
You only need a good internet connection to function well with a VOD streaming platform. When you have that, you require a single-sign option. Once both of these are completed, you have a platform you can visit anytime to access the best content available. This convenience is one of the major reasons VOD streaming is growing popular.
3. Cost-effective
Setting up a VOD platform isn't expensive. There are multiple VOD streaming platform providers that offer an excellent price to enhance the former. From providing the best features to assisting you whenever needed, engaging with such providers helps you create a low-cost yet effective VOD streaming platform.
4. Target A Global Audience
Your VOD platform can tap into a global audience. They just need to explore your platform and invest in any monetization models as per their choice.
5. Drives Revenue
With the various monetization models available, video content owners can offer them in the right places. Users can then choose the one which meets their viewing needs, and video content owners can enhance this action to drive better revenue.
6. Provides Detailed Analytics
A VOD streaming platform can offer video content owners a detailed analytics report. This will help the users decide what is working and what is not. A report on the viewing habits, where revenue can be driven better, how to enhance the streaming platform, etc, can help offer a refined and better version of the VOD streaming platform.
Conclusion
VOD streaming has a future, which is evident with the number of viewing habits increasing yearly on the platforms. The OTT space has made it convenient for streaming online video on demand content.
Thus, if you're looking to create an OTT space or offer VOD streaming platforms, it's time to create one. It is better to get started with a reliable video on demand platform provider that can offer you better features and assist you well. So, tell us, when do you plan to get started?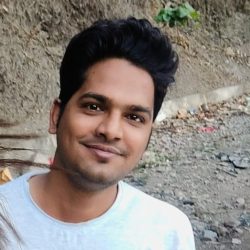 Latest posts by Karan Singh
(see all)