Why Should You Hire a Web Development Company?
Online businesses face fierce competition, and the best way to outperform their competitors is to develop a rich-quality website. But it is not a cakewalk to build a robust website. It would be best if you had everything to attract your target audience, from its features, latest functionalities, and loading speed to third-party integrations, customization, and SEO friendliness. 
Developing a highly competitive website requires proper industry understanding and domain expertise. Don't worry if you don't have the expertise for the same. Various web development companies are available from which you can choose.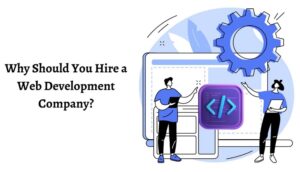 There are plenty of reasons businesses choose web development companies for website development. A website development company with the right skills and experience will develop an understanding of your project idea and use their expertise to deliver the best solution. Let's find out how hiring a web development company can benefit your business in multiple ways.
Why Do You Need To Hire A Web Development Company?
Faster loading time
Nowadays, customers want a top-notch user experience. Developing a feature-rich, intuitive, visually appealing, and secure website is insufficient. You require a website that loads smoothly and offers excellent performance to your target audience.
According to research, websites that take longer than three seconds to load have a higher bounce rate than those that load within a second or two. Furthermore, the speed at which a website loads is a significant factor in determining how well it will rank in top search results. Therefore, you can hire web developers to build a website that loads faster and offers a fantastic experience. 
Better industry understanding 
Your website exhibits your business. When you take assistance from industry experts, they will have a sound knowledge of what's new in the market. They will create a rich-quality website for your business that will enable you to attract more customers. 
The web developers you choose for your project must have completed various web development projects, which will assist them in creating a successful development strategy for your business. Also, they will know what will work for your industry hence developing a website as per your business needs. 
Saves your time
To develop a unique website, you require excellent expertise. You need a website with the necessary functionalities and features to stand out from competitors. Your website should also be scaled as per your growing business needs. 
With skilled developers, you can build a customized website tailored to your business needs, in the stipulated time. They will timely complete your eCommerce web development project which allows you to launch your website on time. As a result, you can get high-quality service in a short period of time when you hire a web developer.
Integrated with essential trust factors
When your customers trust your brand, the chance that they will move to your competitors is less. It takes lots of effort to gain loyal customers but a second to lose them. Hence, your customers must feel secure while shopping from your website.
Your website should offer HTTPS compliance and an SSL certificate to ensure your website is secure from hackers. Your site must also have PCI DSS incorporation if it processes credit and debit card information. When you partner with a web development company, you don't have to worry about it as they will develop a secure site for your business, integrating the best security features. 
Knowledge of new technologies
Web development trends are changing rapidly; it is not that easy to keep a check on them. However, if you want to stay competitive, you need a site developed using the latest technology and trends. You can quickly build a website embedded with the necessary latest features with a website development company. 
For example, you can hire a dedicated web developer to integrate chatbots into your website to address customers. Additionally, with the integration of voice search, AR/VR, etc., you can provide a better user experience to customers. 
Cost-effective option
Hiring dedicated developers is an efficient option for your business. In the case of in-house developers, you have to offer infrastructural support, tools, incentives, etc. But you are not required to worry about these things in the case of dedicated developers. 
You can either hire an offshore development partner or an onshore development company. Most businesses choose to hire an offshore development company to leverage the skills and expertise of developers at cost-effective rates. Also, development companies offer different hiring models such as time and material, dedicated hiring, and fixed cost hiring model. So, you can benefit from web development services and reduce your development costs simultaneously.
Wrapping it Up!! 
With the help of a feature-rich and competitive website, you can showcase what your business is all about. The website must be built with the latest features and trends to offer an enhanced user experience to the customers. 
By selecting the right web development company, you can develop a perfect website that will have modern features and a user-friendly interface. Professionals will create an SEO-friendly, high-quality, feature-packed website for your business. Thus, you must hire an experienced web development company to build your dream website. 
Author's Bio
Emily White works as a senior web developer at the well-known company- CSSChopper. Her experience includes building feature-rich web solutions for a number of companies. The main reason for her successful project delivery is her dedication to and passion for her work. She uses her ideal time by writing engaging blogs.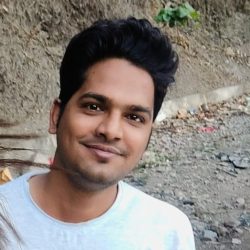 Latest posts by Karan Singh
(see all)