Top 10 Reasons Why Startup Fail And How To Avoid Them
Introduction
In recent times,  a lot of youngsters are coming into the business fields and making it big. It is not only the scene of the developed nations but the same thing is happening among the developing nations. 
However, there is a bad part, very alarming and it can make any person think twice before investing in a startup. Startup failures are becoming way too common these days. There are many reasons for it and you need to know them all as a businessperson.
In case you know the reasons for a startup failure, you can handle all sorts of crises properly. Again, you can take all necessary actions to recover a sinking startup. So, take a look at the following list.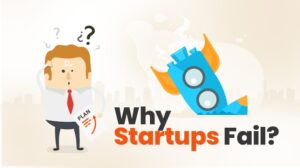 Ten Prominent Reasons For A Startup Failure
Go through all the entries below to understand why a startup fails dramatically.
1. No Knowledge Of The Market
At times, a person keeps no knowledge of the market and starts a business out o nowhere. It is the most prominent reason for startup  failures. You should remember to carry out proper market research before actually starting the business.  
2. Poor Timing
Timing is one of the most vital pillars on which a business stands. So, you should always give importance to it. Timing-related failures for a startup occur in case the service/product is ahead to the time or backdated. Any businessperson can carry out proper marketing and avoid this calamity.  
3. Sudden Change In Market Conditions
There are many reasons why the market conditions change. There can be a natural calamity or a man-made market disaster-related to politics or economics. As a result, a successful startup can also see its end.

The only way a businessman can deal with such a crisis is by staying calm and changing the business plan. It can always help him to bounce back. 
4. Financial Problems
There are many instances where you can find a business owner having poor money management skills. Well, in such a case, the startup can fail in a vicious manner. It happens because the owner does not have a sum ready to invest for the expansion of the business. 
Moreover, you can count on other financial problems like poor money flow in a company or a crisis that can lead to a startup's death. Generally, these things occur within the first five years of the business.  
5. Poor Business Plan
Well, a poor business plan can be yet another prominent reason for a startup's failure. At times, the business owners are too reluctant to make a proper business plan. It happens as they aim only on the short-term profits. 
However, the startup gradually moves towards its death while the owner remains completely unaware. By the time they understand, there remain no ways to recover a sinking startup. 
6. Absence Of Proper Skills Among Employees
If you are about to open a business, always keep in mind that it is a multi-dimensional process. So, you need to hire skilled professionals for all the processes of your startup. A lack of skilled employees can be a prominent reason why a startup devastatingly fails. 
So, you should always hire a set of experienced professionals and another set of freshers. As a result, there would always be a balance in the company. Moreover, the success would also move in an ascending graph. Read More: Tech Net Deals, Tech Trends Pro.
7. Bad Partnership
A bad partnership is one of the leading causes for a startup to fail. So, you should be extra careful while choosing the partners for your business. Never keep expectations on any of your partners for the success of your business. 
On the other hand, try not to overtrust. Just make sure every partner is dedicatedly working for the betterment of the business.  
8. Loss Of Passion
A startup business can fail even after sustaining for a long time in the market due to the owner's loss of passion. It is quite normal in the market and you should not be much concerned about it.
9. Absence Of Flexibility
A new business in the market should always be flexible to change up according to the environmental situations. So, if some venture is unable to do it, it can fail anytime. The management would be solely responsible for the mishap in such a case. 
10. Unfortunate Mishaps
When it comes to unfortunate mishaps, no person or a group of people can be termed as responsible for it. You can always consider the Covid-19 pandemic to be one such mishap. Several startups failed in the course of a couple of years due to the pandemic. 
Final Words
So, now you know the top ten reasons for a startup to fail within a few months/years of launch. As a business owner, the best thing you can do is remain completely dedicated to the business. make sure you keep a close eye on the market as well as your competitors while running the startups. 
You can always dream big but it is the foundation that needs to be strong for you to sustain a venture in the market. It can even help you to live a prosperous life.
Author Bio:
Anna Smith is a passionate blogger. She loves to share her thoughts, ideas, and experiences with the world through blogging.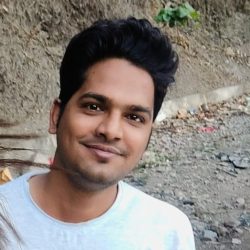 Latest posts by Karan Singh
(see all)