Top 5 Best Cross platform Games to Play Right Now
Everybody enjoys playing video games, especially when doing so with friends. We recall playing in two-player mode, battling over the same keyboard, or hovering over our rich friend's house, who had those amazing video game consoles, to enjoy our favorite titles. However, we also remember the unhappy feeling about returning home and then yearning for the experience.
Now, with cross-platform games, the game never ends, even when you have returned home. You can now enjoy the same experience by playing online games with your friends without really going to see them. Allowing them to share their amazing titles with their far-flung friends, has notably helped people get through the pandemic.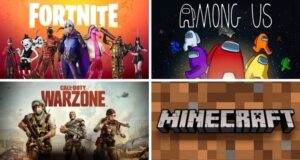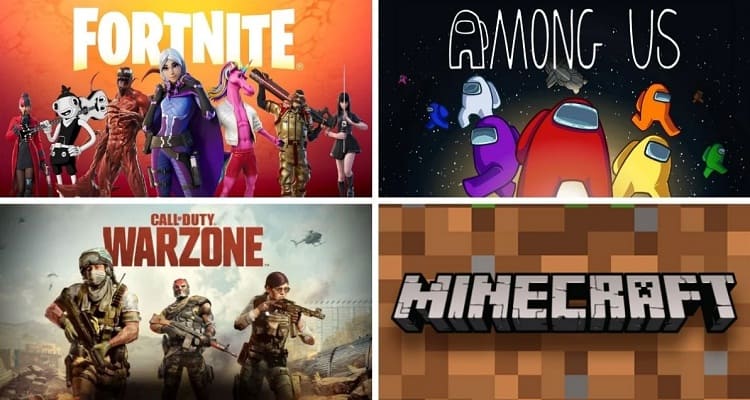 All you now require are some fantastic titles and a fast internet connection to play with your distant buddies. For the internet connection, we suggest Spectrum Internet® as it offers 300 Mbps, 500 Mbps, and up to 1 Gbps connection suitable for all kinds of gamers under an affordable price range. Get a solid connection by contacting Spectrum Customer Service, and suggest your gaming partners do the same.
For recommendations on games to play, keep reading as we've compiled a list of the top cross-platform games available right now.
List of Top 5 Best Cross platform Games to Play Right Now
1. Minecraft
One of the reasons why Minecraft is one of the greatest video games of all time is that everyone can play it anywhere. It makes sense for a game with such versatility in gameplay to extend that to the people you can play it with. 
As long as you are using the bedrock edition, you can create a world or join a server with your friends on any platform, connect between PlayStation and PC, Xbox and Switch, or jump in on mobile. In the game, exploring on your own is entertaining, but exploring with a friend is more enjoyable. Overall, it is one of the best games with cross-platform compatibility and you definitely need to explore it.
2. Back 4 Blood
Zombie shooting is enjoyable. But doing it with friends is much better. Fortunately, you can play this fantastic game with your friends no matter where they are. Back 4 Blood has automatic cross-platform compatibility for Xbox, PC, and PS. 
All you need to do is let your partner know your username to start having some awesome zombie shooting fun. You may take part in online matches, hunt your friends while riding, or complete the campaign with them. Overall, playing this game with your mates is one hell of a fun experience.
3. Among Us
There is hardly a cross-platform lover who hasn't tried out this title. Among us was the stealth assassin hit of 2020, popping up on our screens and tearing friendships apart or forming new ones; Friends from across consoles like PC and mobile can now join together and lie to one another about being the imposter. Simply ensure that everyone you wish to join is on the same server before creating and sharing the lobby code. 
While you might be thinking that Among Us is so 2020, it's the ideal moment to reunite your shipmates as up to 15 friends may play together and fresh updates are also being introduced.
4. Star Wars Squadrons
When playing Star Wars Squadrons, you should team up with your pals. Besides, you won't want to feel lonely in a galaxy far far away. And thanks to cross-play, it doesn't matter if you're on the same platform; you may still be in the same galaxy. You will already be playing online with folks from consoles and computers when you play Squadrons since cross-play is built in as standard. . Up to 5 friends can form a squad in the 5v5 flagship. You only need to invite them to your EA account so you may take off together.
Overall, it's a fantastic cross-platform and cross-play game that you can play with your friends.
5. Outriders
If you want some good old FPS action but are tired of playing Fortnite just way too many times, then how about heading to the alien planet of Outriders? Join your pals and assume the role of elite warriors in the search for a planet's habitable space with this amazing title. 
Due to the complete cross-play compatibility, you may play with anybody and from any system while firing your way through the evil energy using weapons, powers, and other skills. All things considered, it is a fantastic game to play with your friends for some first-person shooting action fun.
To Sum Up,
Playing games is fun. And it is even more fun when you do it with your friends. You don't have to worry about whether your friends can visit you or if you both have the same gaming system when you play cross-platform games; you may play together as long as you both have an internet connection and a suitable gaming system. 
There are several cross-platform games available, but we've just mentioned the best five to help you make a decision. Enjoy these amazing titles with your pals and have a fun-filled gaming experience.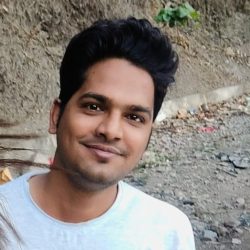 Latest posts by Karan Singh
(see all)