What is the Future of Printing Industry?
By 2026 it is estimated that the online printing industry will value up to  $472.35 billion. There has been a great transformation in the way the printing industry functions. Since the industry is evolving at this fast rate, it comes with new challenges, and also helps accelerate trends and provides you with new opportunities for the growth of your business.
Some of the leading printing companies reveal that they need to adapt and innovate to digital printing technology involving multiple Web to Print storefront to grow. Keep reading further to explore what is the future of the printing industry.
1. Online Purchasing:
Once you enter the online market, then your customer base increases and so do our competitors. To stand out in the marker, you need to provide your customers with Web to Print solutions that are unique to your brand.
Not all printing products are the same. Customization helps add extra value to simple products and also helps enhance the experience to use it for the customers. Nowadays, print service providers do not work. You need to evolve and upgrade yourself as a printing industry to help your customers make online purchases and design their products by their own designs.
2. Print Volume Consolidation:
The most number of print volumes are coming from a small number of very large Print Service Providers.  Now, the printing business has shifted to the digital world with internet based sales. You need to provide your customers with Web to Print solutions to help you with your customer demands.
Since, there is a current paper shortage crisis, a large number of Print Service Providers have the resources to purchase large orders that some paper mills or merchants are requiring. Thus, there is greater demand to print on different products rather than just on paper itself.
3. Outsourcing:
Most businesspeople at some point because of capacity, cost, or lack of resources to produce a finished product starts outsourcing. Most of the business owners focus on promoting and selling while outsourcing helps you offer the same service at much lower prices.  This trend is already occurring online.
You need Web to Print storefront to help you out with the same. It helps you provide the basic raw things like a t-shirt or a mug or calendar, on which you can print the design that is required by your customers.
4. Less Human Resources and Sustainability:
Less human resources are needed in the printing industry. With Web to Print solution, you can provide the preview and many different features to your customers, so that there is no misunderstanding or to and fro from their side. It also helps the customers to visualize their designs in a much better way. So, if most of the things become online then you need less human resource, and more advanced functioning printing tools. You also need to maintain a  chain of different Web to Print Storefront to help you out with the same.
Less human resource helps you to create more sustainability. It is a growing factor that helps your buyers to fulfill their demands. The printing industry is moving towards  becoming more paperless, and more customer centric to provide the customers with their own design on their products, and helping them to customize and personalize their items. It is also beneficial to the environment as it emits more gas and not other products like t-shirts.
5. High Growth in Graphics and Publications:
Paper printing industry was hit the worst during the pandemic. Their sales completely stopped because of work from home, as everything shifted to online.
Post-pandemic, a new and open environment is created for better opportunities. Now there are fewer instances of low-value printing operations. Since the customers want their products to be customized, there is more use of different kinds of vectors and graphics used these days that goes into designing the boxes for a company, or for the paper bag. Thus, there is a high demand for graphics and publications.
6. Embracing Innovation:
The companies that adopt and evolve with new technology will thrive and grow. When you look around today, everything you see is printed, but we do not connect it directly to the printing industry. Like customization and personalization is a thing right now, which did not exist a few years back. Similarly, the building coverings or the hoardings, t-shirt design or 3D design is a part of the printing industry.
7. Integrating with Digital Technology:
Printing works best when integrated with digital technology. No matter what era we are in today, people always want their products to make them feel more attached. Therefore, customization and personalization are never getting obsolete.  People like to hold personalized objects for a longer duration in their life.
Printers need to use new digital technologies like Web to Print solutions to help their customers out, and fulfill their demands. 3D printing, customization, personalization of the products are different ways through which a digital printing technology works. 3D printing takes current technology and leverages it to innovate and create new technology.
Conclusion:
Web to Print solutions is the present of the printing industry. The future holds something very different and something that will be very personal to people like 3D printing with some advancements. There is a big scope for the printing industry to evolve and integrate it more with digital technology. With less human resources used and the products being more sustainable, the printing industry will grow vast.
Author Bio:
Pratik Shah is Creative Head at Brush Your Ideas, a top-notch Web-to-Print technology solution provider that offers Custom Product Design Software as well as web to print storefront software. He has been a creative and driving force in the success of this web to print software.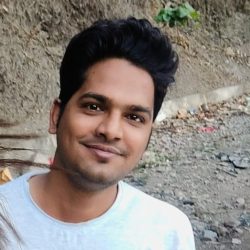 Latest posts by Karan Singh
(see all)