5 Best Intro Maker Tools – REVIEWED
With more than one billion hours' worth of YouTube videos every day and growing, the market will become more overcrowded. YouTube creators need every support they can receive to stand out. That is why a well-crafted video intro can be the key to success.
We've looked at 5 top intro creators to give you a head start! Five best intro makers – reviewed
If you're looking to personalize any of your YouTube content or make an introduction video that is branded and will get your company noticed, it is essential to have the best tools to do it. Plenty of intro creator tools are available online to make it easier to avoid the hassle of creating the intro from scratch. We've looked at 5 of the best YouTube intro makers to provide an overview of the available options.
1.Wonder share Filmore 11
Fillmore 11. of Wonder share is an effective intro maker program that allows you to create kick-ass intros with a range of amazing filters, overlays and transitions and even custom titles. Fillmore's most appealing feature is its range of features and versatility.
Its intuitive and user-friendly interface is brimming with features that let you drag and drop video clips as well as effects into your timeline of editing. The program's best features are the ultra-clear 4K resolution and green screen compositing. post-production enhancements include filters and sharp sound tools, such as background noise reduction and an equalizer for audio.
On the flip side is that rendering and exporting videos may be slow. Filmore 11 can be downloaded as a no-cost download. However, the exported videos will have watermarks. If you'd prefer to make videos with no watermark, there are several different plans that you can choose from, starting at $51.99 for a year.
2. Adobe Express
(Formerly Spark) is an online and desktop intro maker by the software giants behind Photoshop. Express is targeted at social media creators who wish to create an excellent video without spending hours working on it. That's the biggest benefit that comes with Adobe Express: it's quick.
Combining your intro by dragging and dropping your images and clips is simple before adding a cinematic soundtrack or an individual voiceover. Perhaps not so surprisingly, Express isn't compatible with other Adobe products, and the price for the paid plans might cause some discomfort.
Adobe Express is available in the form of a free version. However, it's severely restricted in terms of options. For example, you won't have the option of premium-quality templates, you will not be able to apply your logo, and a watermark won't appear on all your videos. The premium plan costs $99. Ninety-nine per year, and Adobe Express is also available as a complete package in conjunction with every Adobe Creative Cloud plan.
3. Ani maker
Wanamaker is a free intro maker used by over three million people and more than 1,000 companies worldwide. Ani maker has the world's biggest animation library. It allows you to create vertically optimized videos to appeal to mobile audiences. The easy and user-friendly interface makes this an excellent introduction maker for new filmmakers.
The features include a professional camera, transition effects, a wide variety of background tracks, sound effects, and the possibility of recording the voice directly or uploading your own voiceover or music. Since Ani maker is a platform for web users which uses Flash, your editing experience may be slow if you're not using modern hardware.
The free version allows you to create unlimited two-minute videos uploaded to YouTube with SD quality. You can, however, only export five videos each month and are excluded from premium features such as customized fonts. Furthermore, the videos you export will include watermarks. Paid subscriptions start at $120 for the year.
4. Render Forest
Render forest allows you to create professional-looking intros in just a few minutes. One of the greatest and worst aspects of this online video maker is that it's entirely online. The good thing is that you can write your intros on any gadget or OS you're running.
The drawback is that you cannot do it on the go without access to the internet. render forest allows you to choose from over 50,000 template video introductions you can edit and personalize in a matter of minutes using logos, fonts and fonts, color palettes, and even a soundtrack.
render forest offers a no-cost intro maker software that permits you to make an unlimited amount of 360p videos that are up to 3 minutes long. However, they'll include watermarks and only have a few choices of tracks you can choose from. Paid subscriptions start at $5.99 per month and are payable annually. You can create up to seven five-minute HD720 videos monthly without a watermark.
5. OFFEO
Offer is a no-cost intro maker that is perfect for novice designers among us. Its primary selling point is the sheer amount of – we're talking about thousands – of graphic elements and templates that you can utilize to create an intro that shines.
There's an aesthetic appeal to their design elements that range from artistic doodles to quality stock images of the highest quality – they have everything you need to create an amazing intro video related to ratchet Asian girls or other quality video topics. offers templates are easily grouped into categories such as logos, intros, and outros or by industry. It is easy and simple to build your project.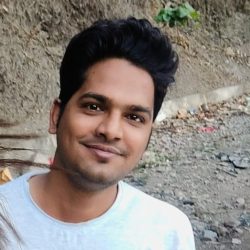 Latest posts by Karan Singh
(see all)